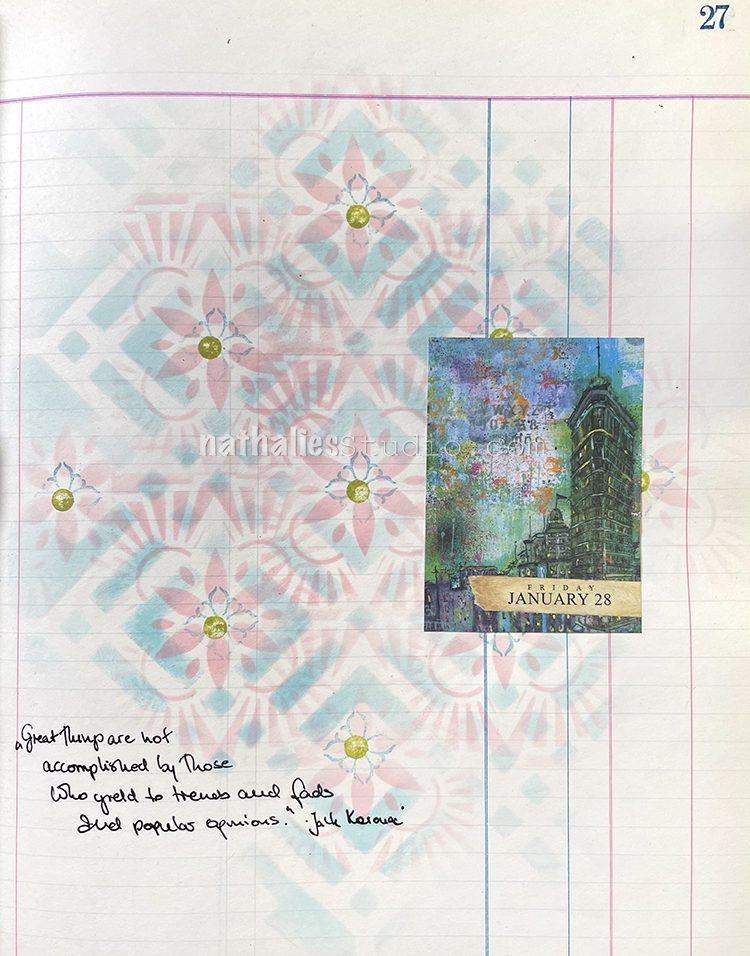 "Great things are not accomplished by those who yield to trends and fads and popular opinions." Jack Kerouac
I used the Artist Almanac calendar page with my artwork of the Flat Iron building (so sorry the calendar is long since sold out but you can get prints of my work and original paintings too still here in my shop.) The building always reminds me of how much it was made fun of and disliked in the beginning and became one of the most iconic and beloved buildings in the city.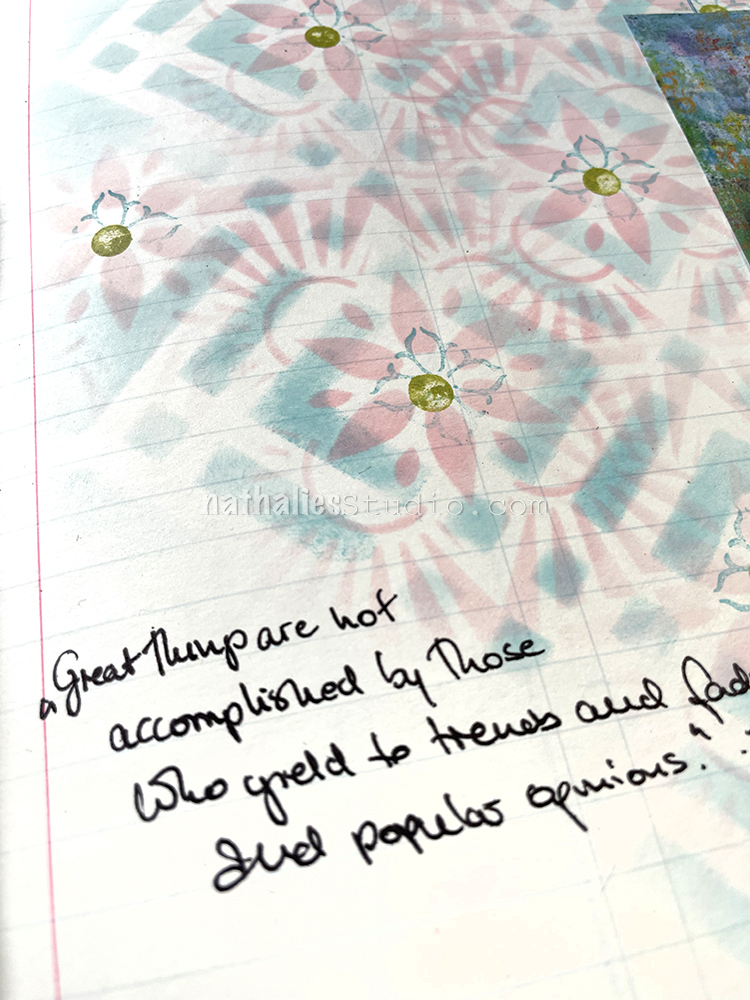 For the background I used my Chicago stencil with a blending tool and Broken China Distress Ink applied over the stencil. Then I layered a pattern from my ATC Mixup Stencil on top using Tattered Rose Distress Ink, moving it around and making it work in the openings. Then I stamped with the back of a pencil in green and finally the Fan-fare rubber stamp.
I did my journaling with a black Signo pen and attached the calendar page with my favorite Coccoina glue stick.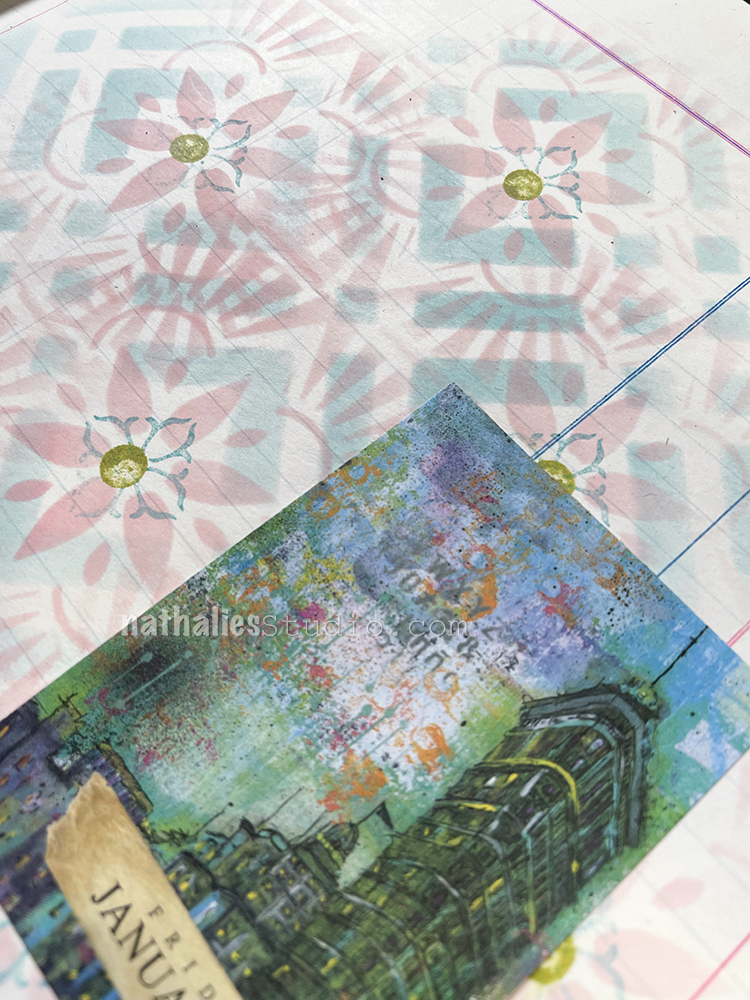 Here are some of the supplies I used: