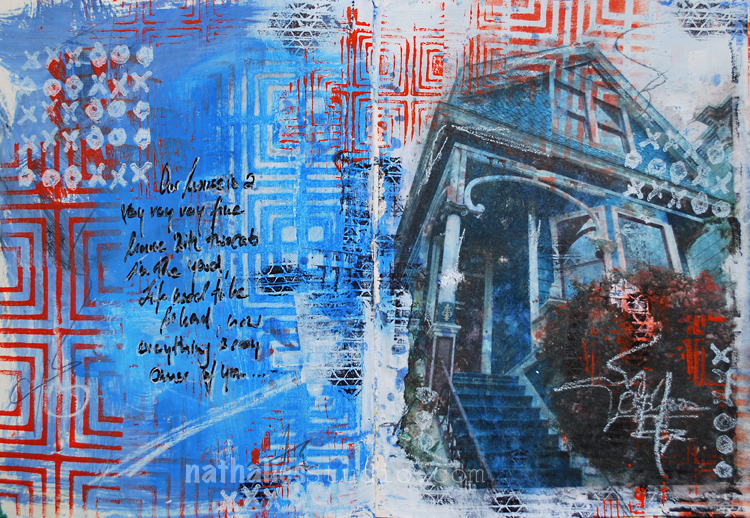 Every once in a while when I see a house I would really love to live in I have this song by Crosby Still Nash and Young in my ear. My father used to listen to this song a lot and somehow cute houses and this song will always be connected. I saw this gorgeous house in San Francisco and took a photo of it.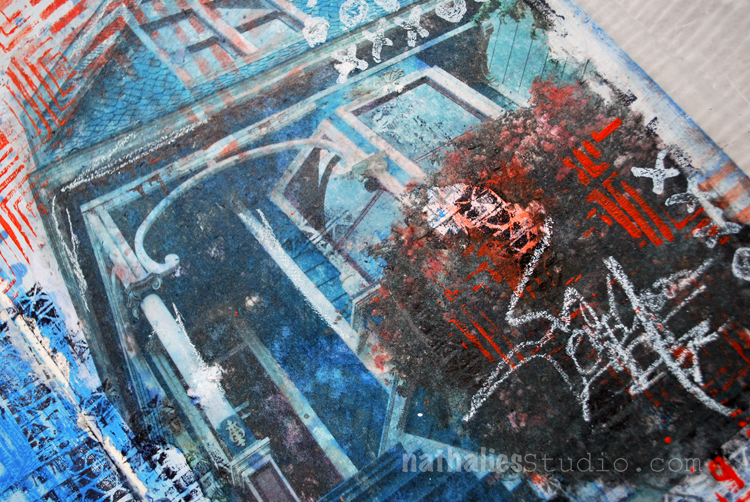 I did a Transfer into my art journal and playing with the imperfection of the transfer stamped into the gaps with my Tread and Torn Layers cling Stamp as well as with my Manhattan Border Foam Stamp.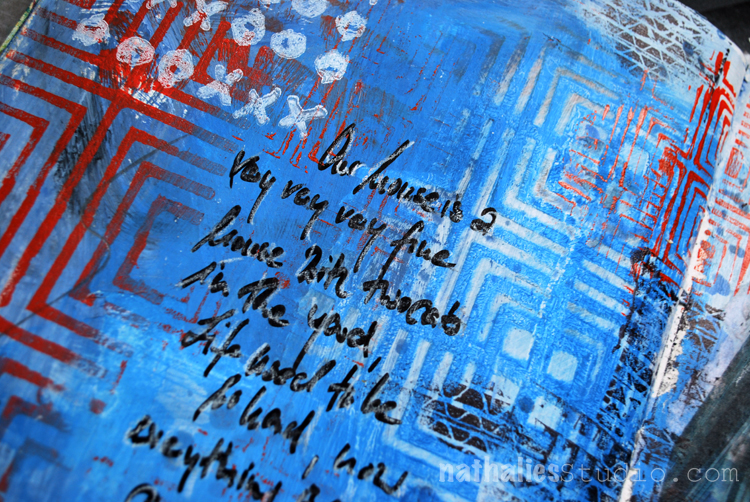 On the left side of the spread I used the Manhattan Stencil and removed some of the wet blue paint underneath the stencil with a baby wipe.
Here is a complete list of of the supplies I used -some links are affiliate links:



Have a gorgeous day