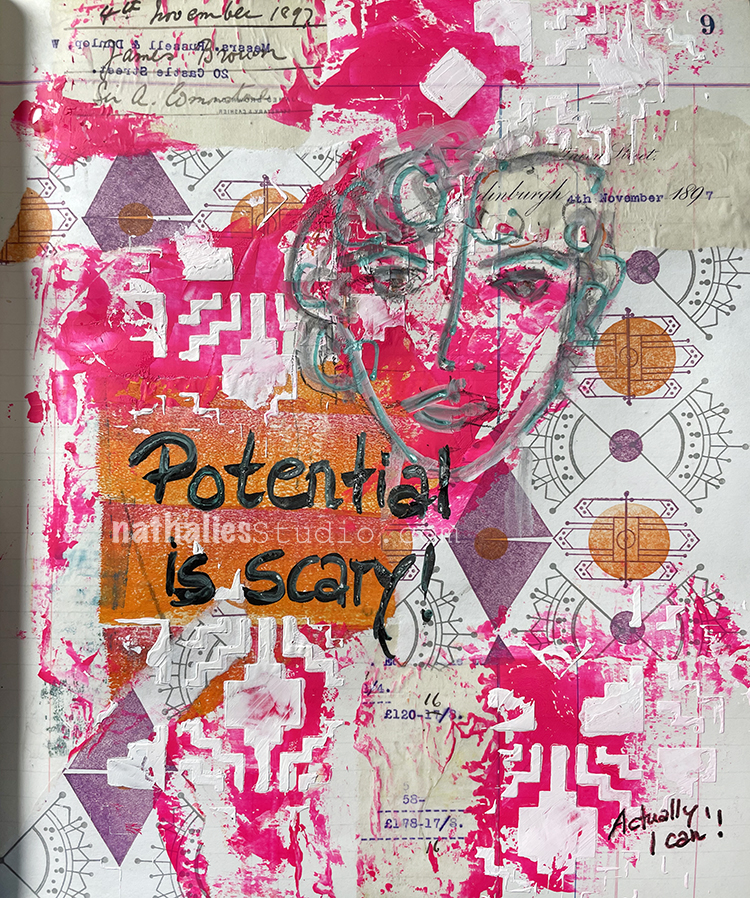 Potential is Scary
This art journal page came together in many stages. First I glued down collage paper like old letter pieces and parts of a pattern sheet I created a while ago (with my Mini Motifs and Triangle Love rubber stamp sets) using Gel Medium. I didn't really know where this page was going to go – and so I just let each step inform the next. Hence the wildness of the page :)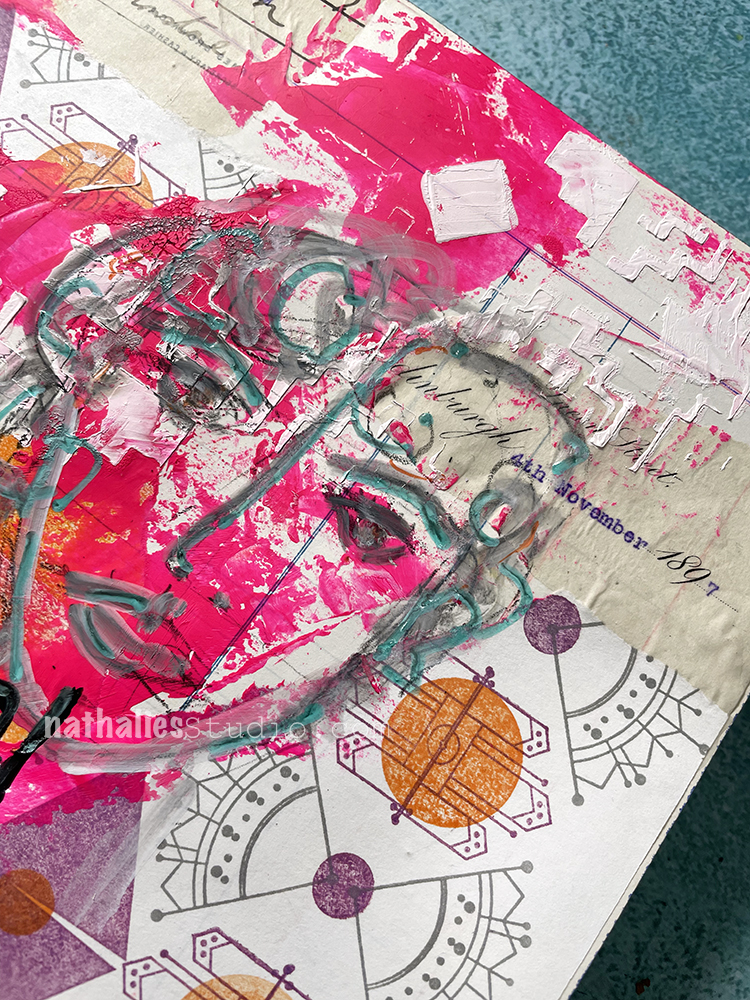 Next I added some pink acrylic paint with a palette knife to tie the collage pieces together. I placed my Santa Fe Stencil on top and scraped some gesso over the stencil with a palette knife. It is raised but very thin, so it still works well in an art journal.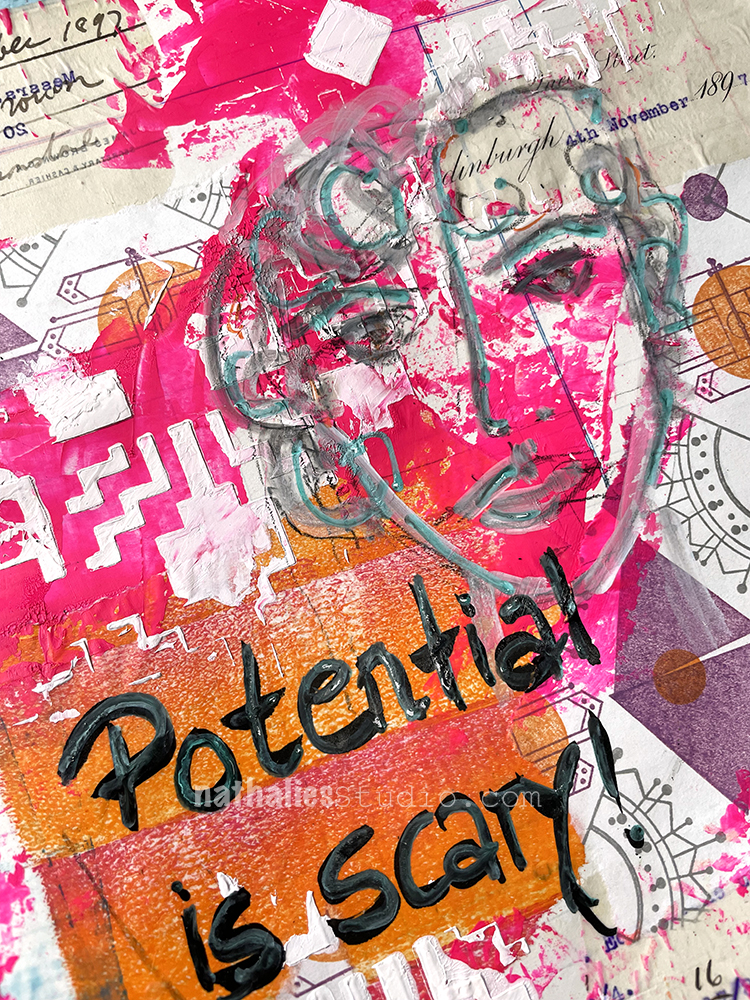 After it dried I used a water-soluble Derwent Pencil to sketch out the face. Instead of going over it with a brush, I used a Faber Castell white brush pen, creating a grayish, brushstroke-like effect. Later I went over it with a green acrylic pen as well. I then used a Posca marker for the journaling.
I finished up the page by stamping my Actually I Can rubber stamp.
This page reminded me how much I love playing with heavy body paints or gesso through stencils- and I definitely will visit this again. It is funny how play can sometimes remind you of techniques that you used to use a lot, that maybe you moved away from as you continued on your path and the next stage in your artmaking. If I pull out my earlier art journals I can definitely say for me it used to be all about actual texture in my journals.
Here are some of the supplies I used: