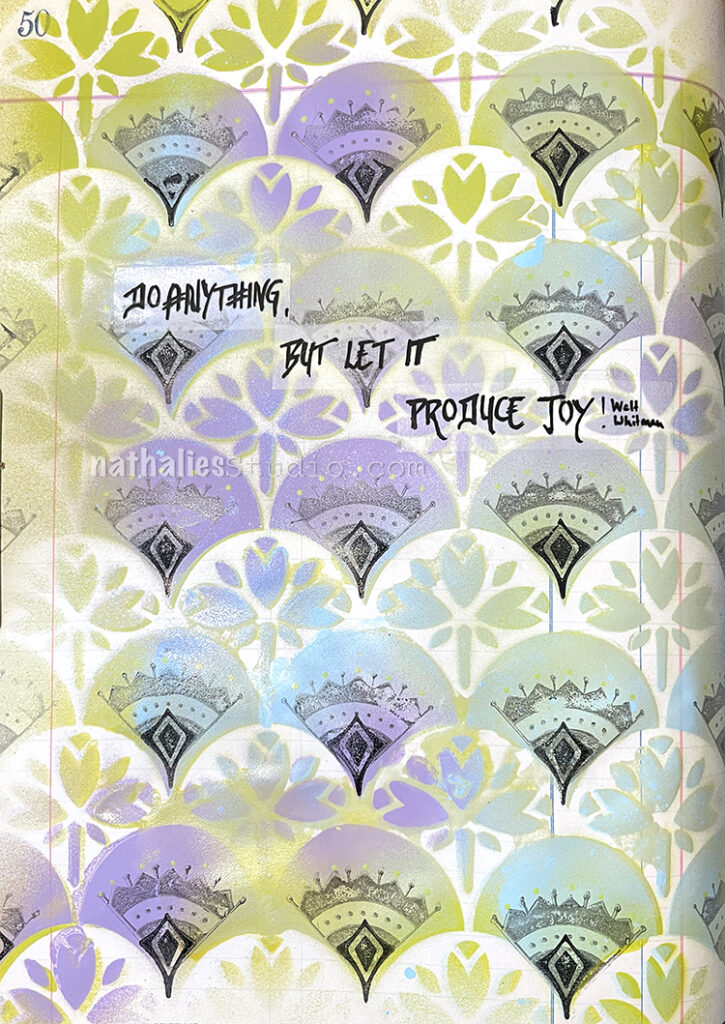 I used four different colors of acrylic spray paint to layer up over the Art Nouveau Wallpaper stencil. I flipped the stencil right over to the adjacent page – more about that page later – so that I could get a nice print of the surface as well.
I used some Versafine in black and grey to stamp with one of the Mini Motif rubber stamps and one of the Fan-fare stamps into the solid fan areas.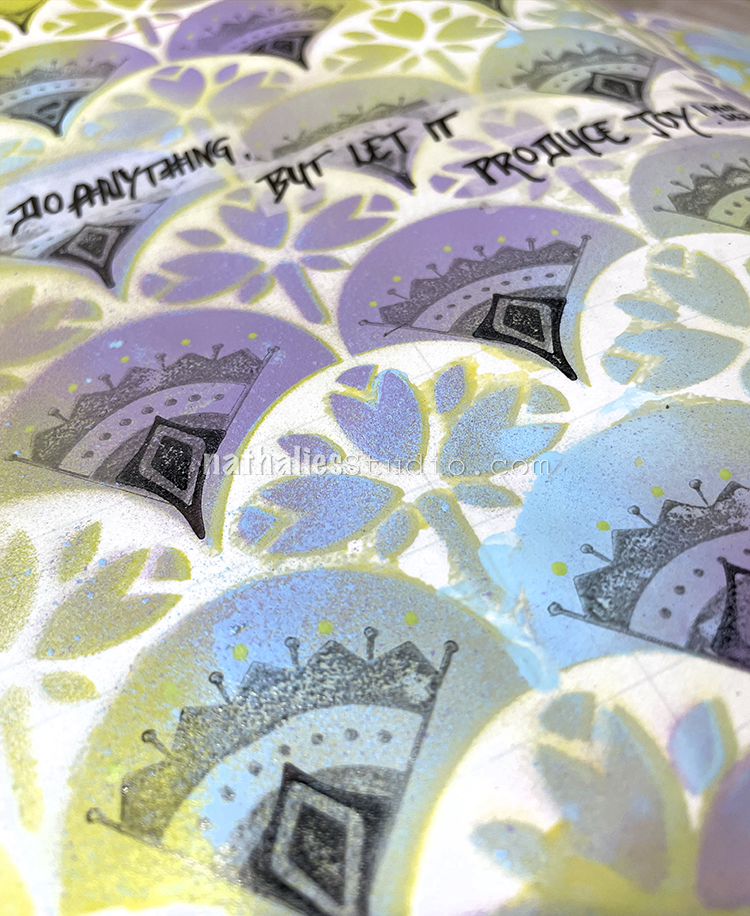 For my journaling I used the tissue like stripes with a thin Posca pen.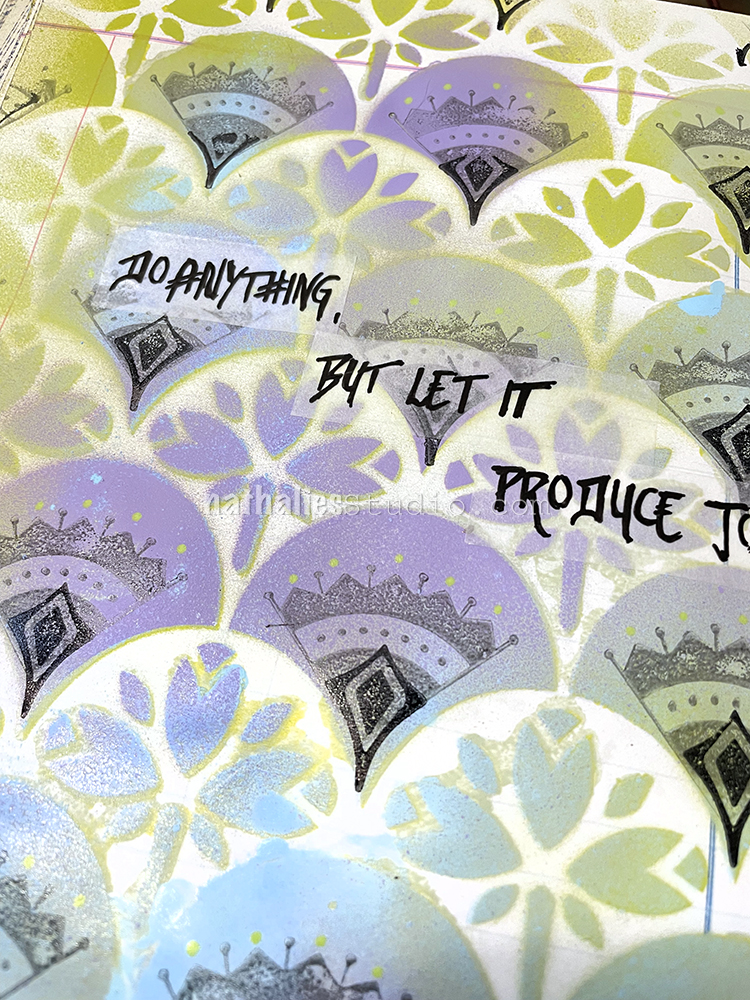 This was a very fast but fun page. I love spray paints – they have such an instant effect and if you are using the low odor ones with a mask and in a well ventilated room, you can create forever using your stencils and layering them up, or mixing them as I did with stamps. Just as Walt Whitman says "Do Anything, but let it produce joy."
Here are some of the supplies I used: