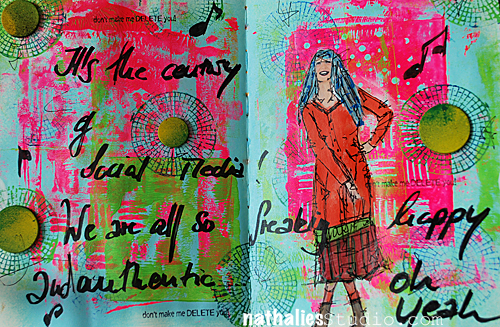 It's the century of Social Media! We are all so freaking happy and authentic – oh yeah!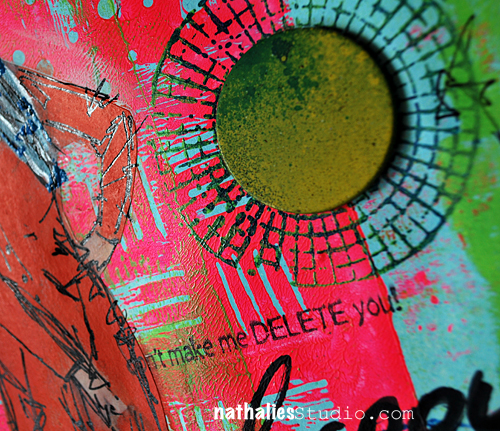 Don't get me wrong- I love Social Media as you can tell- but sometimes…sigh .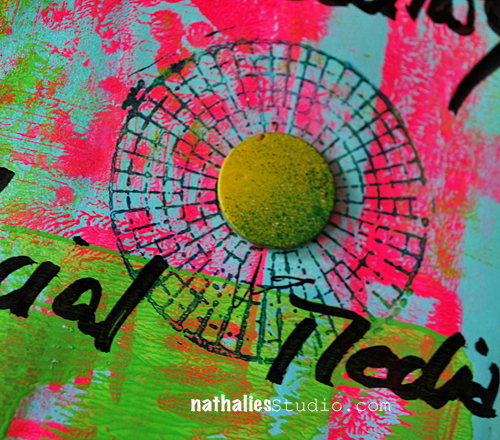 I used some popping Liquitex Acrylic Paints on the Creative Palette and did some mono printing using the templated included in my Wired Stampset. This was a warm up page in my art journal which looked pretty much stupid weird unfinished- but when I sprayed the teal color over it – everything somehow looked fab and the colors popped even more.
That is why I love an art journal – it can be whatever you want it to be. It can be your art mournal, grumpledump book,  encouraging book, experimenting journal, journal journal…or all of it…which is pretty much what mine is  – this page is a grumpledump page ;)

have a wonderful non grumpledump day ;)
Nat