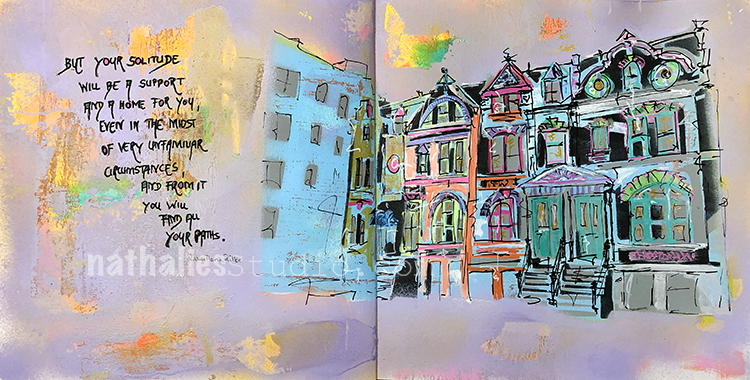 "But your solitude will be a support and a home for you, even in the midst of very unfamiliar circumstances, and from it you will find all your paths." – Rainer Maria Rilke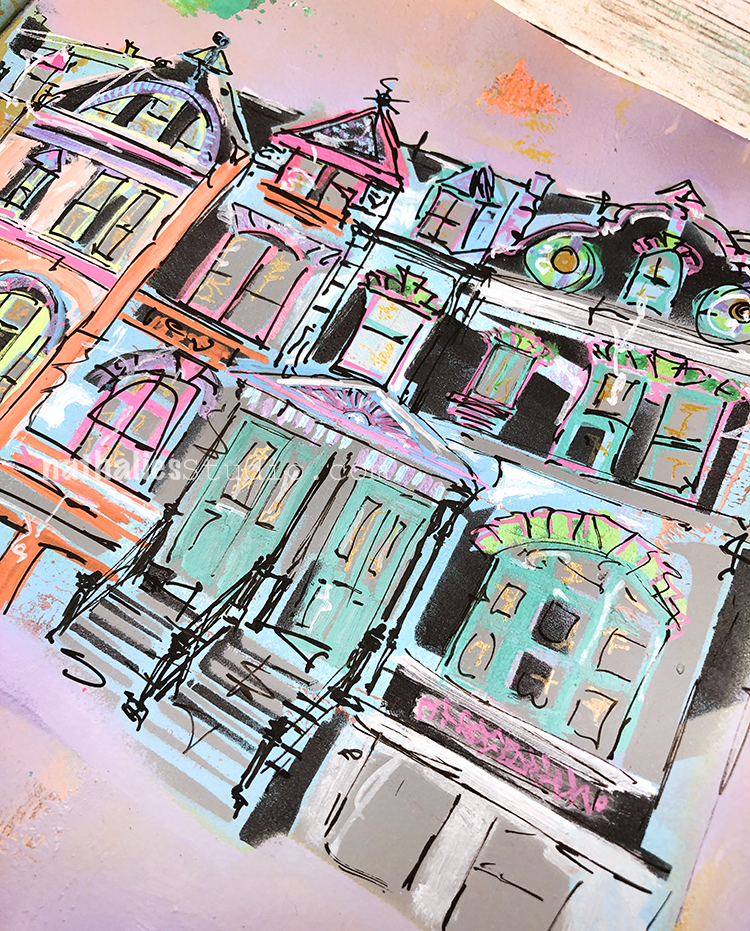 For this art journal I'm using spraypaint, posca and liquitex markers, and Acrylic paint to make my colorful background and neighborhood scene. It was fun to go in and highlight different areas of the architecture with detail, and also knock some things back with solid areas of gray and black.
I also added some colorful touches to my quote to tie everything together.
Here are some of the supplies I used: