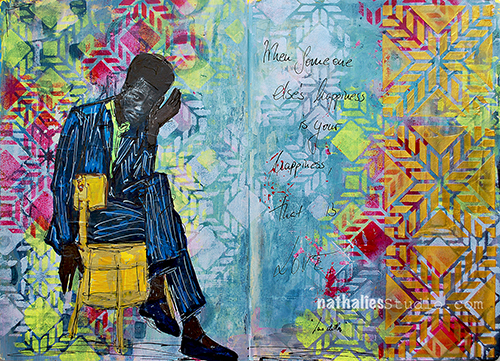 "When someone else's happiness is your happiness, that is love"
Agreed :)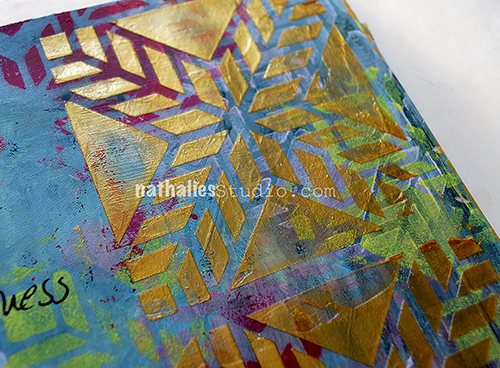 I used my Santiago 9×9 and 4×4 Stencil on this art journal spread.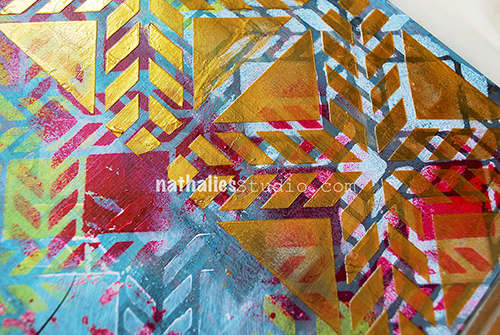 I spread some gold embossing paste with a palette knife through the 4×4 Stencil – the design is bigger when in the 9×12 Stencil which makes it a great way to repeat the pattern in different sizes.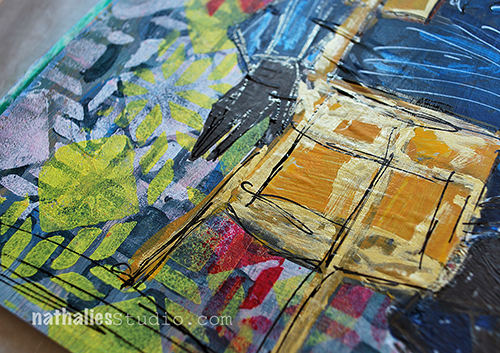 For the background I had just used the 9×12 stencil and repeated using different colors of acrylic paint and spray paint through the stencil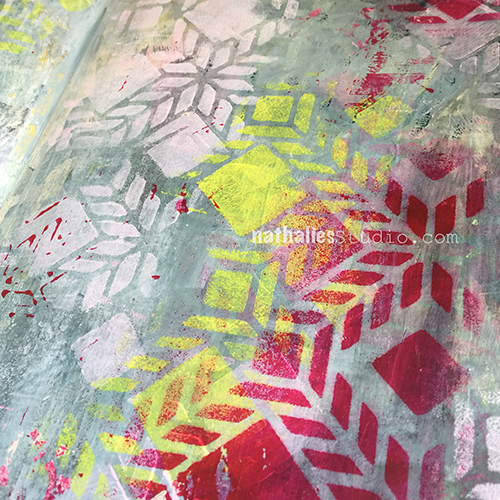 I did not want the design to be perfect- as the gold paste images would be enough to give you an idea of the design – I feel it is more interesting this way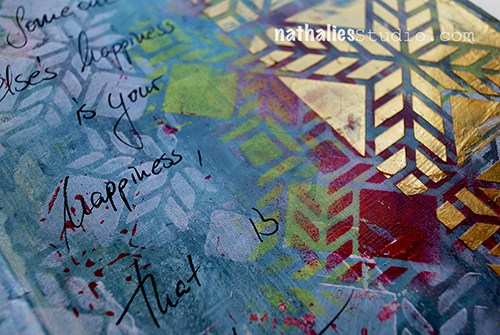 Added some journaling and a magazine image and voila – done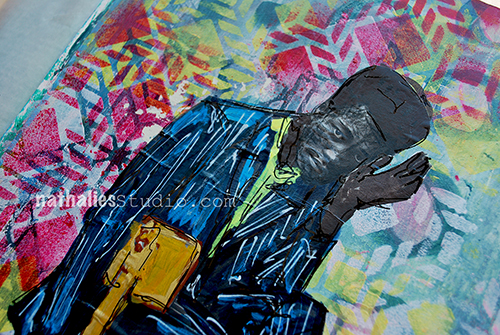 Fun :)
Here is a list of the supplies I used for this art journal spread- some links are affiliate links


Hope you are happy today :) have a wonderful day!