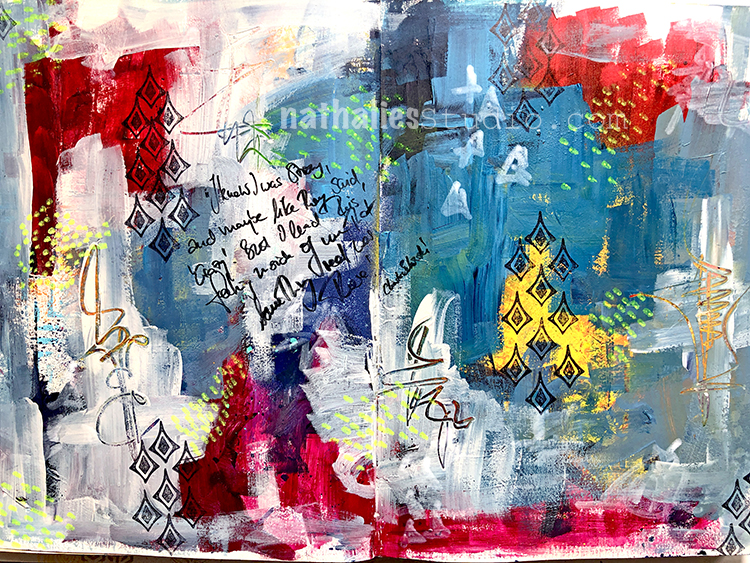 "I knew I was strong, and maybe like they said, "crazy." But I had this feeling inside of me that something real was there." – Charles Bukowski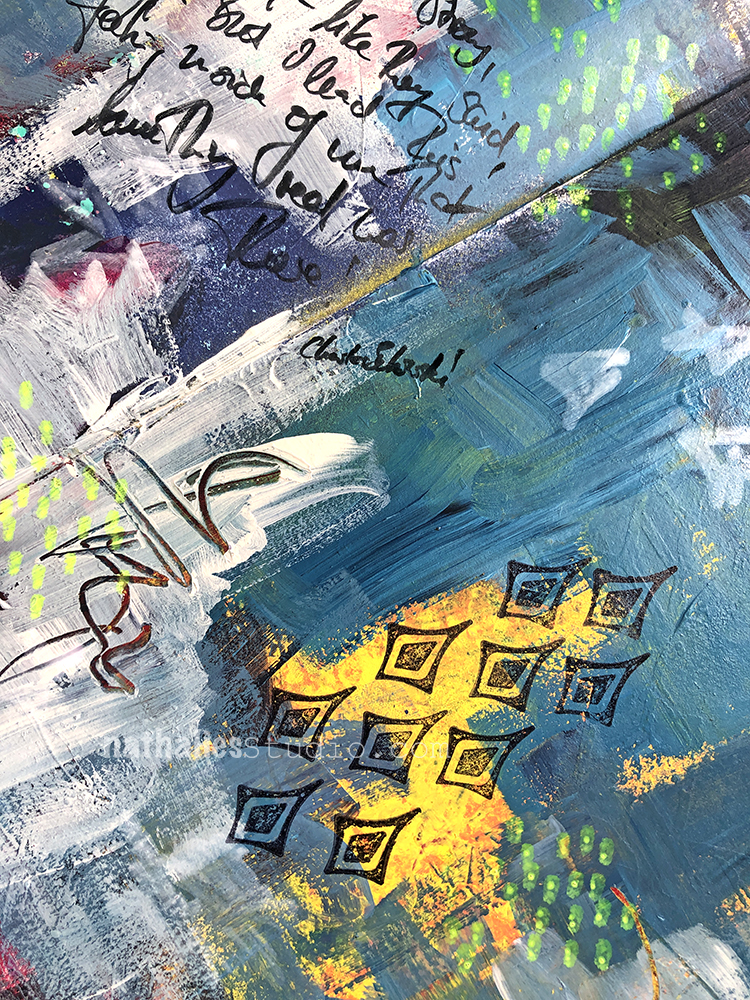 I built up over an existing background using colorful acrylic paint and gesso and stamped with one of the Fanfare stamps. I'm digging the pops of brighter colors showing through here and there. I used acrylic markers for some mark making.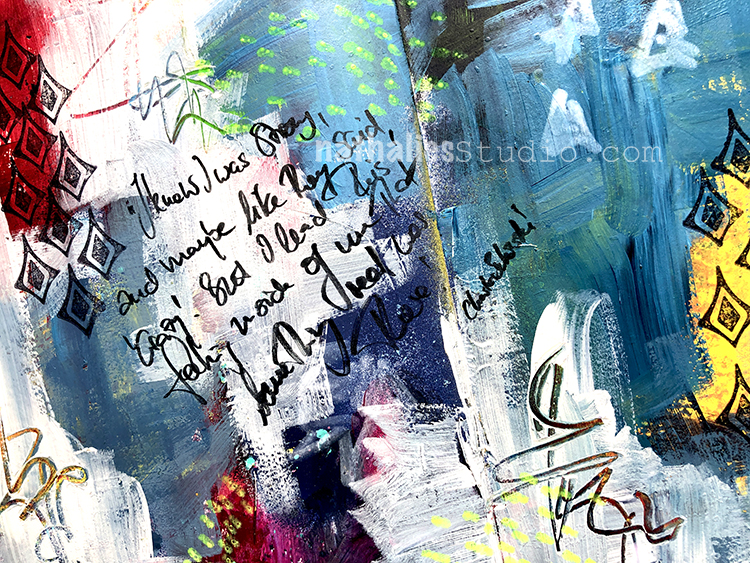 A great quote from an author I was just reminded of the other day. Maybe time to revisit again since I haven't since I was a teenager.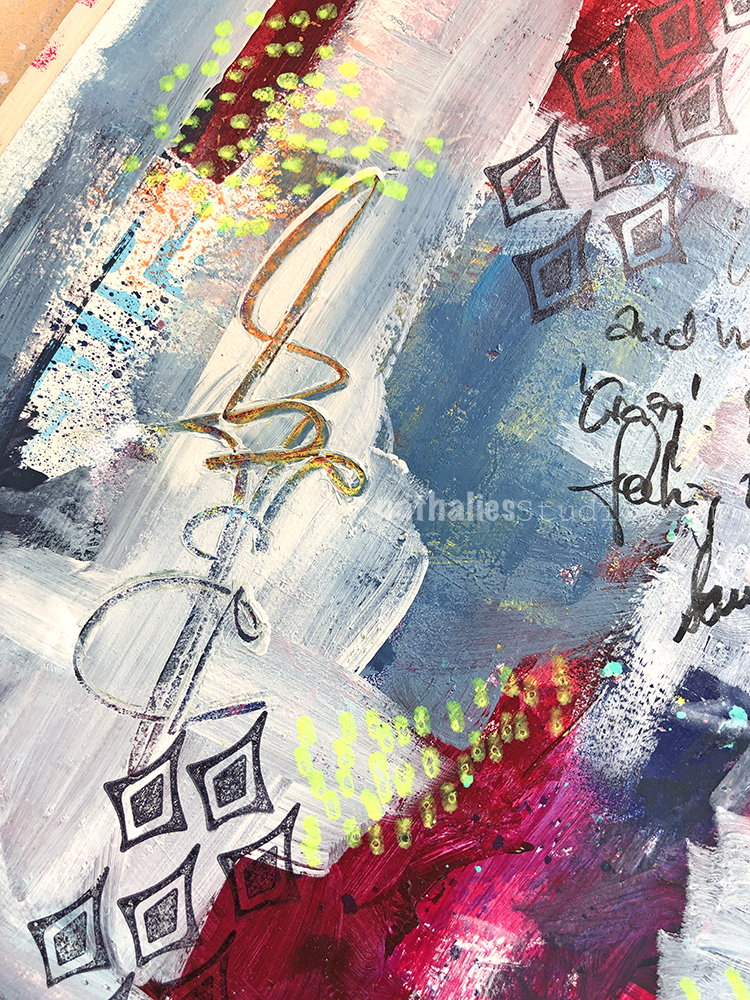 And I scratched into the gesso for some more marks, revealing previous layers.
Here are some of the supplies I used: