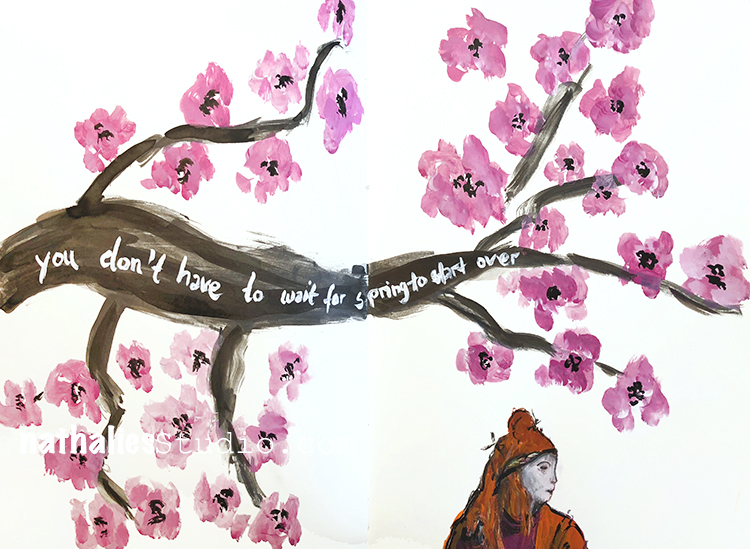 "You don't have to wait for spring to start over"
Cherry Blossom inspired this journal page …my cherry blossoms are gigantic- hahahaha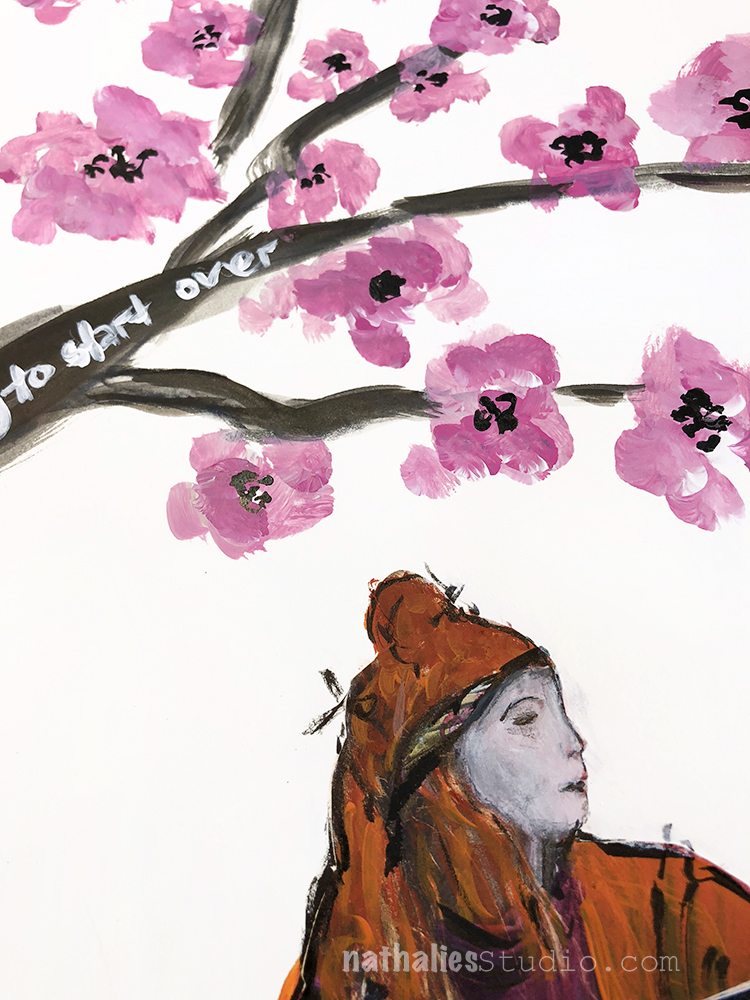 I played a bit with my Art Graf Graphite, which comes in a tin – I like it and had totally forgotten it …As I mentioned before, the Reorganisation of my studio totally reminds me of all the treasures I have.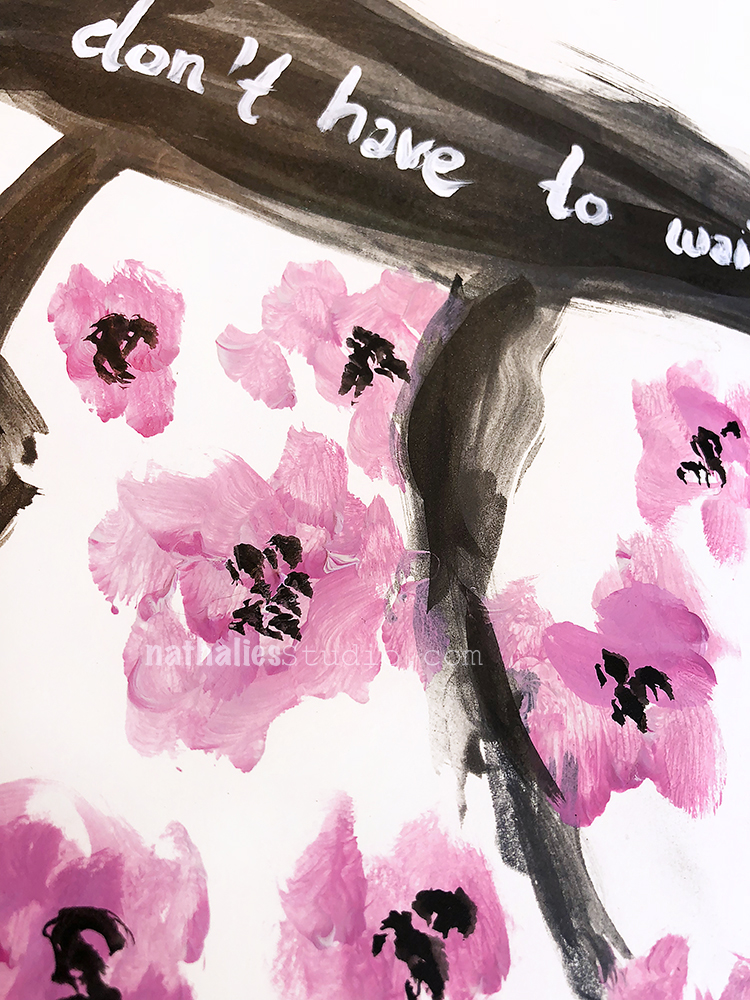 I also used some black ink on top of the graphite and for the blossom centers – I like the soft look of the graphite versus the very defined ink.
We have a lot of those trees in our street and I love the short time everything is a pink spring festival – for me it could last just a tiny bit longer ;)
Speaking of Studio Reorganization – I destashed some wood mounted stamps and stencils which are some of my super favorite designs and you can find them in my store in the Flea Market section :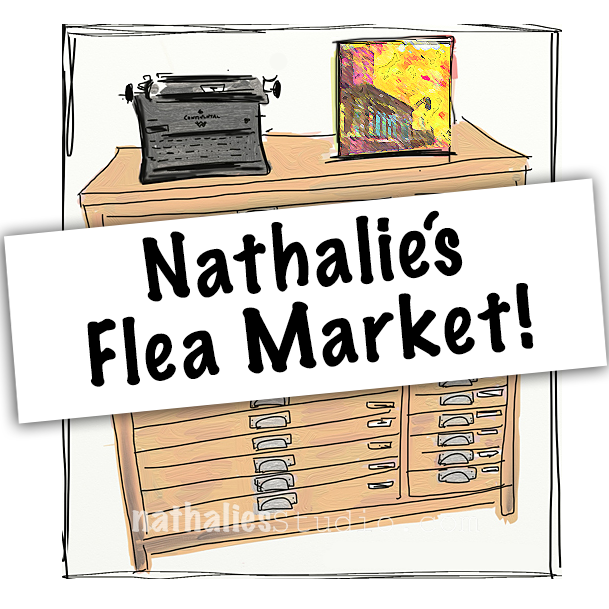 Check it out- maybe you find something you would love to give a home!
And here are the supplies I used for the art journal spread above: