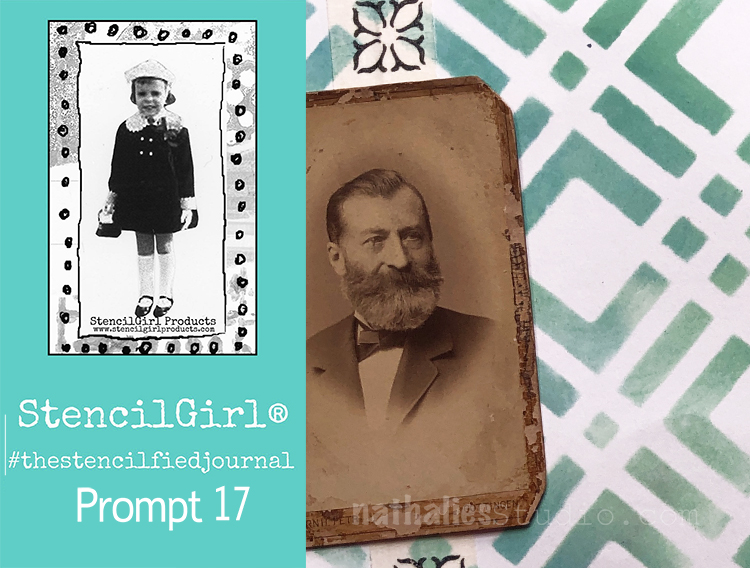 My wonderful friend Tina Walker is at it again – she invited several people to join her Stencilfied Prompts. The prompts are music related and each week she is posting a song. You can be inspired by the lyrics, the video, the album cover or anything related and the only restriction is that you have to use StencilGirl Product Stencils. Here is my take on Prompt 17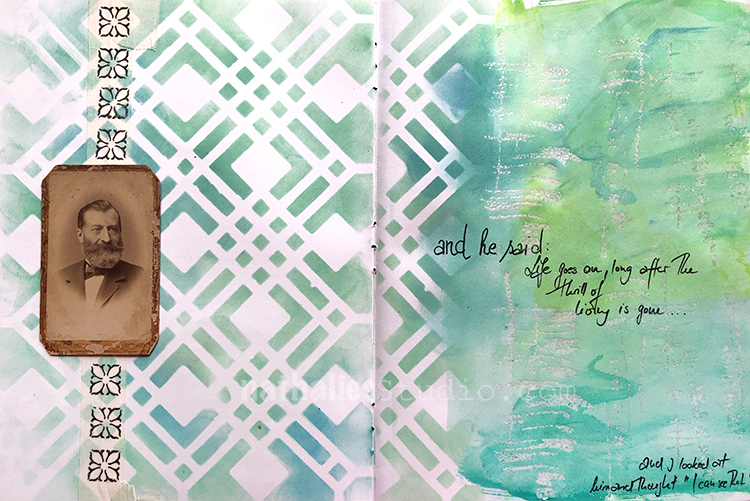 This week's prompt was Jack and Diane by John Mellencamp. I pulled some of the lyrics into my art journal and a photo I found at a flea market.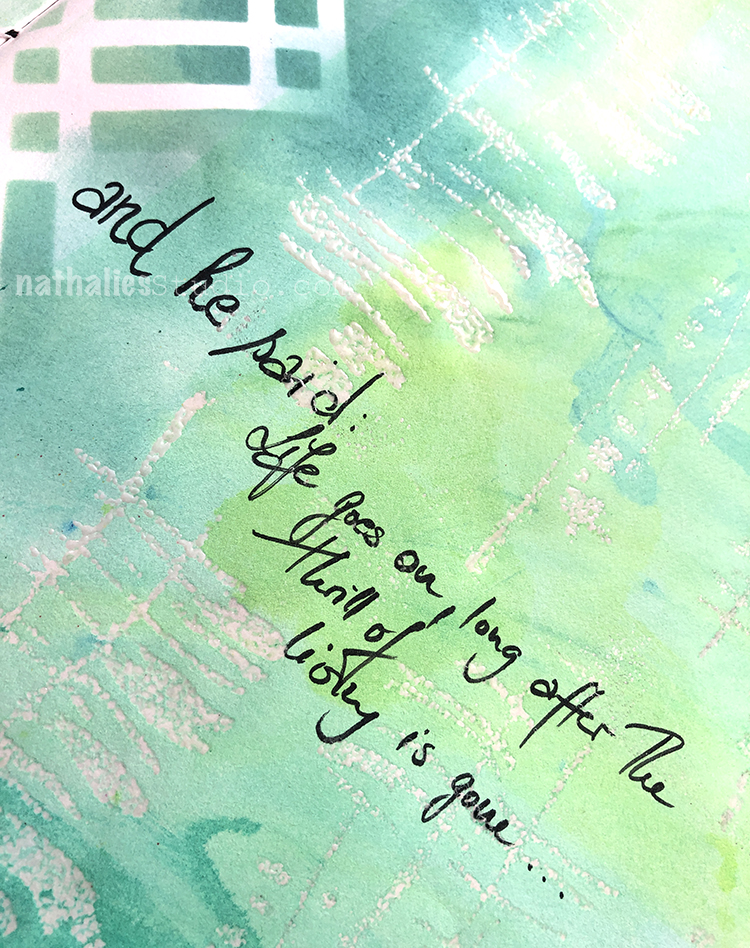 "And he said: Life goes on, long after the thrill of living is gone…" I don't know about that – I'll get back to you when I get that old! :) Here I used my Far Out foam stamp with some embossing powder and a wash of acrylic ink over top.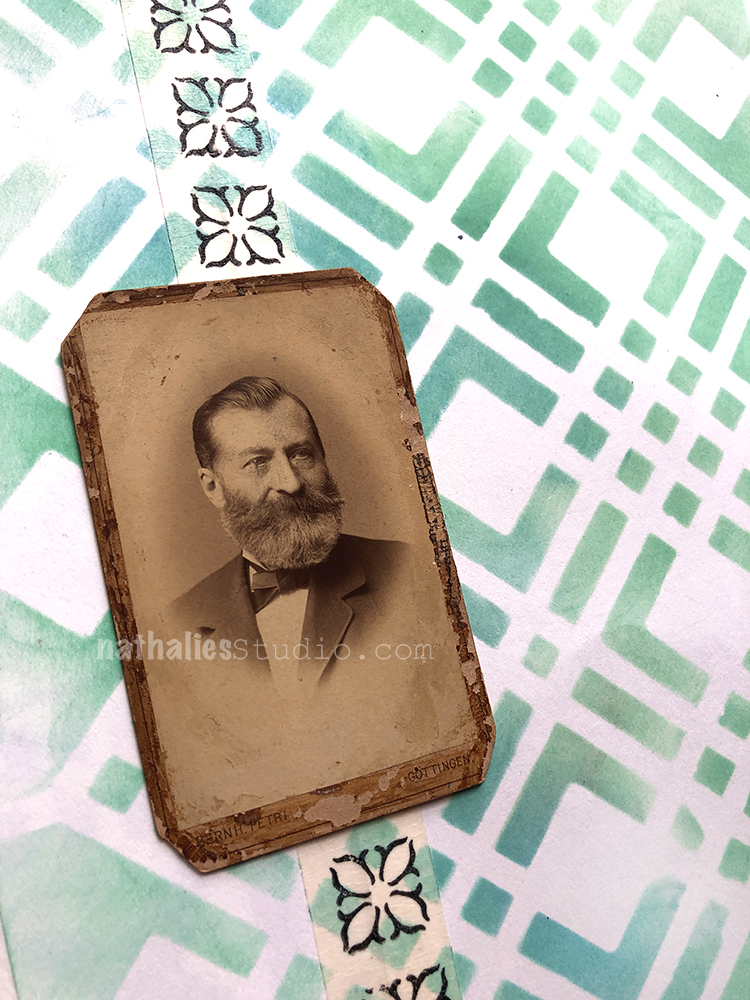 Here is my grumpy old man lol, my Chicago stencil with Distress Inks for the pattern, and my Fanfare stamps on the tape.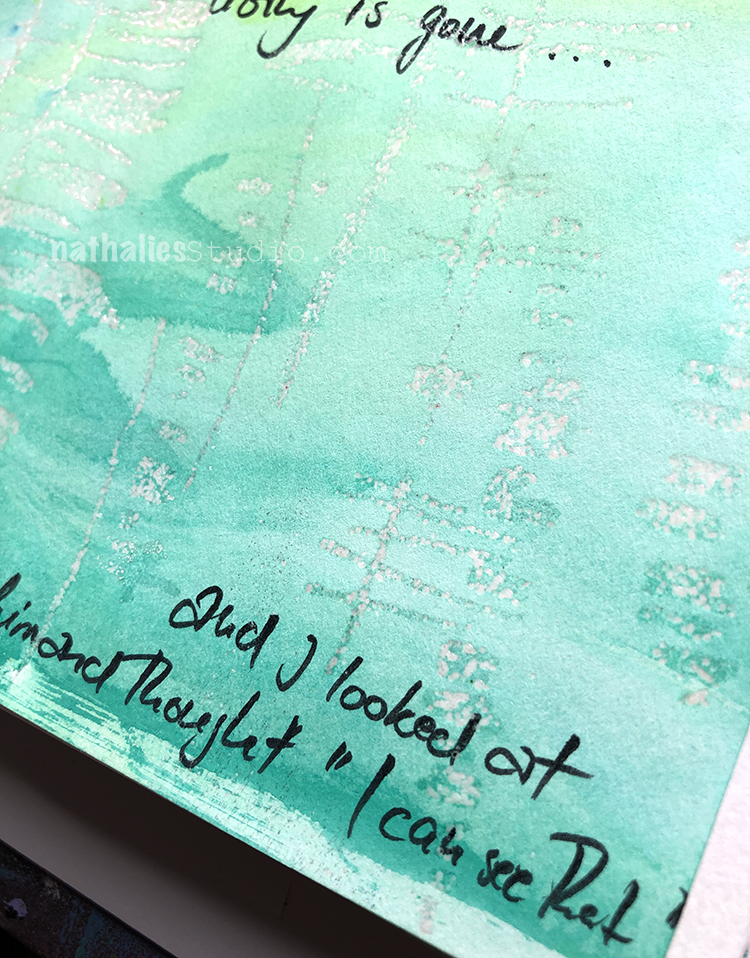 and my thoughts :)
Here are some of the supplies I used: