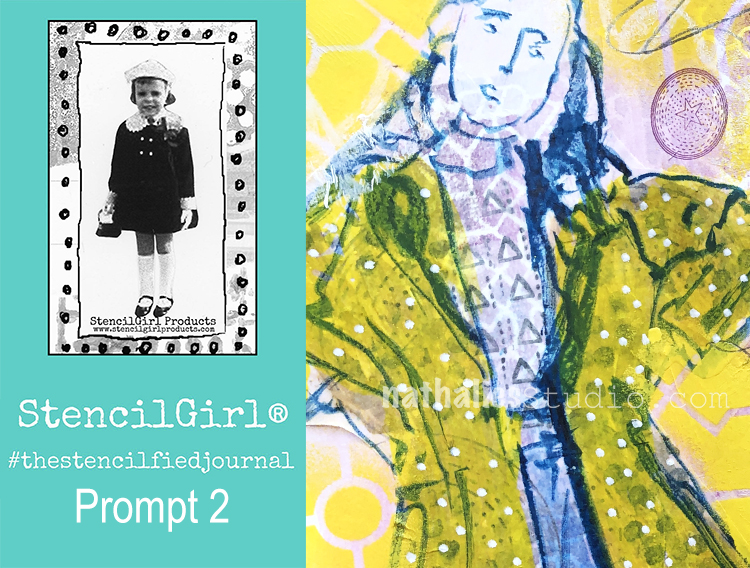 My wonderful friend Tina Walker is at it again – she invited several people to join her Stencilfied Prompts. The prompts are music related and each week she is posting a song. You can be inspired by the lyrics, the video, the album cover or anything related and the only restriction is that you have to use StencilGirl Product Stencils. Here is my take on Prompt 2: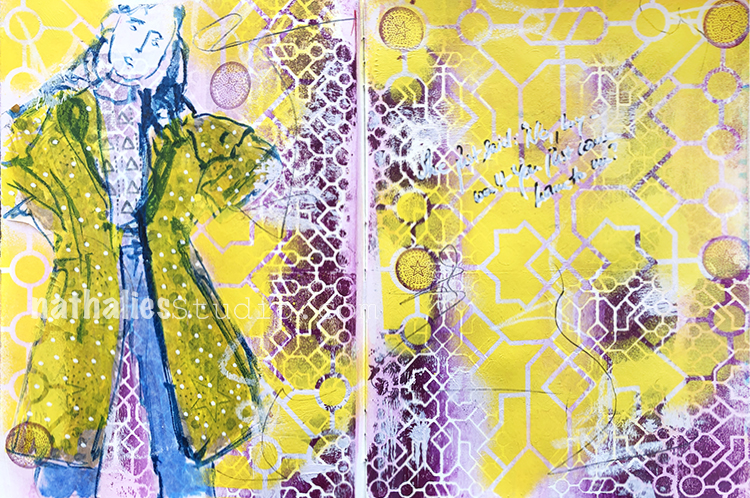 This week's prompt was " Please Come to Boston" by David Loggins. I honestly never heard the song before-mhhh? But I liked the lyrics "she just said, no boy – why won't you just come home to me"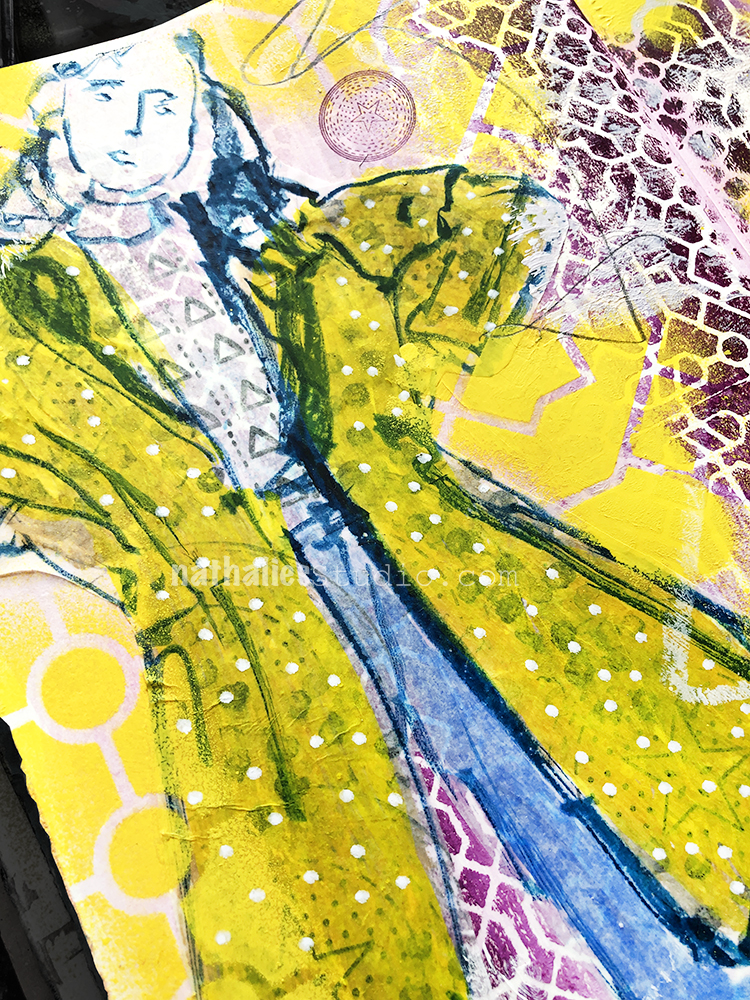 I don't use yellow a whole lot and with the winter weather here I felt like I should go right into this sunny color and ha- it was great. I used it over my Exchange Place Stencil  with yellow spray paint. I named the stencil after the Path station here in Jersey city, which carries people through the Tunnel to NYC. I love the lines and circles in there and somehow that made it the perfect stencil for me for this quote – traveling – coming home – taking some sort of transportation.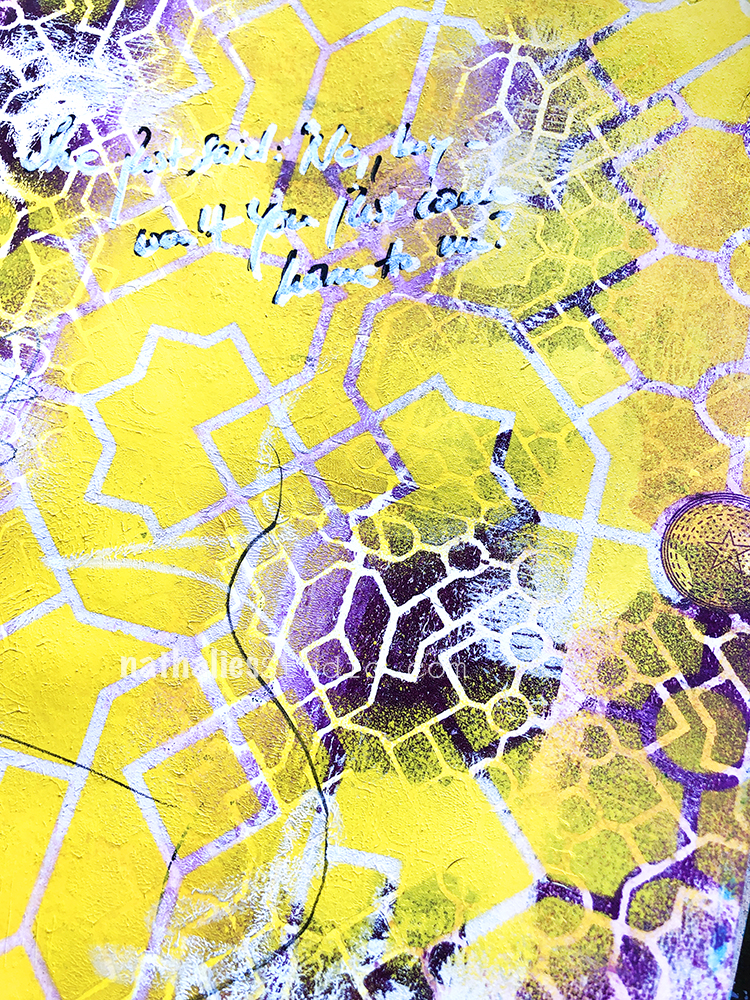 I used my ArtFoamies Exchange Foam Stamp with some acrylic paint underneath- the pattern is smaller then the stencil but it works well together – and I love how the purple and yellow look- nom nom.
Here are some of the supplies I used for this spread