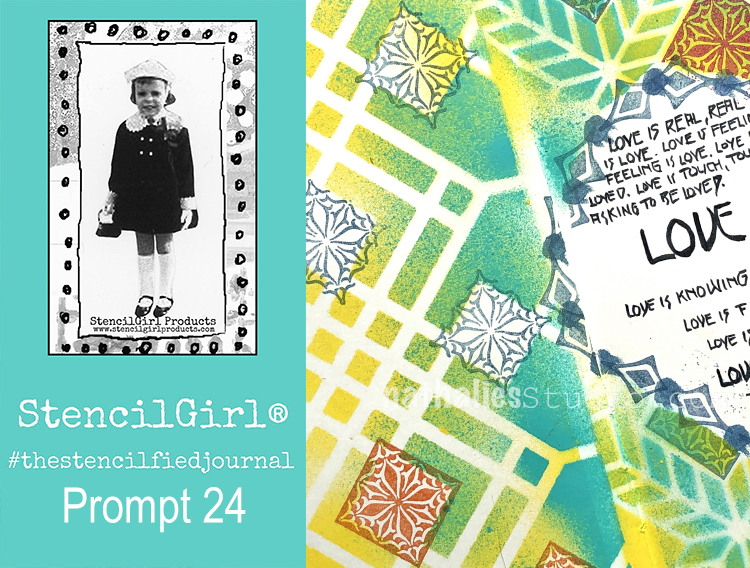 This is the final Stencilfied Journal post. My wonderful friend Tina Walker invited several people to join these prompts. The prompts were all music related and each week she posted a song. We drew inspiration from the lyrics, the video, the album cover or anything related to the song- the only restriction was to use StencilGirl Product Stencils. Here is my take on Prompt 24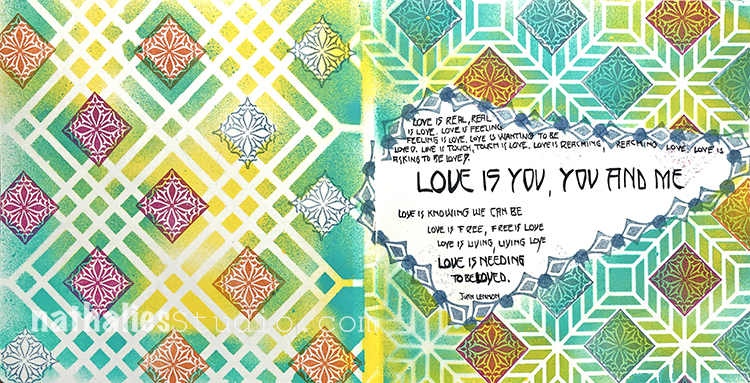 This final prompt was a free song – your favorite song – tough one as I have a huge variety of songs I like and a bit of a grungy alternative rock taste- but one song I always loved and once in a while listen to is Love by John Lennon and Yoko Ono.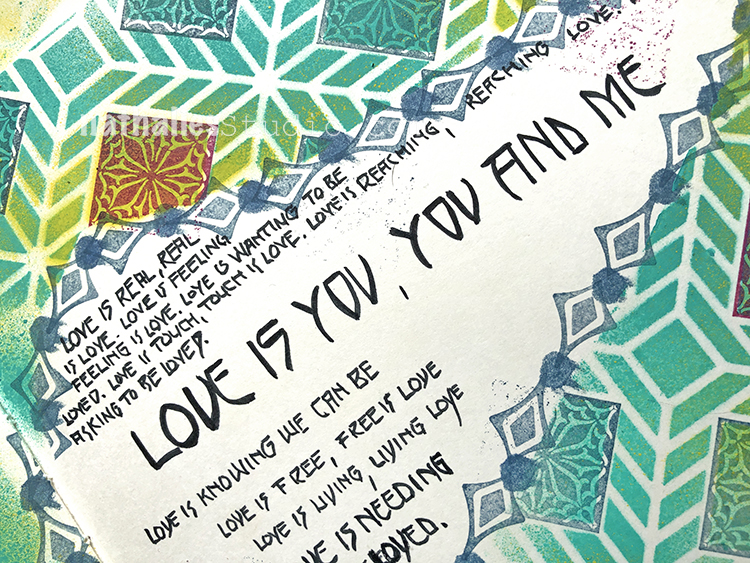 I covered up the area for the journaling – and then layered my Santiago and Chicago stencils on top and sprayed and stamped.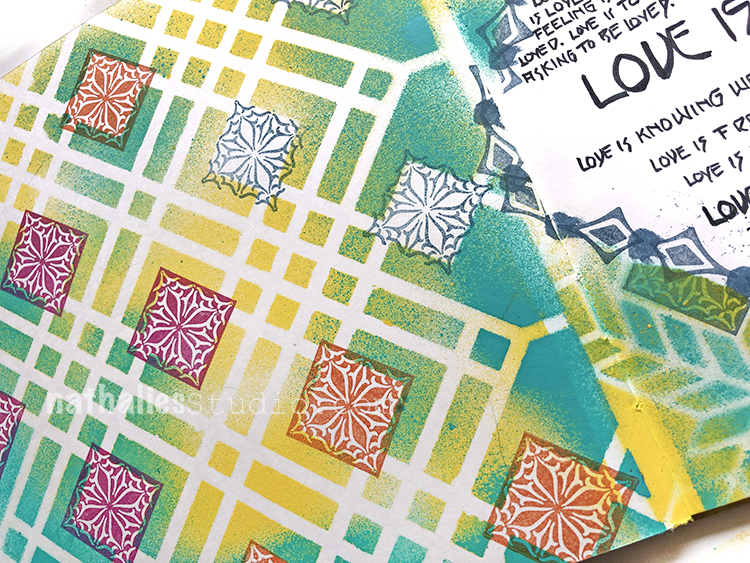 I love how my Small Floral Tile rubber stamps fit nicely into the squares of the stencil.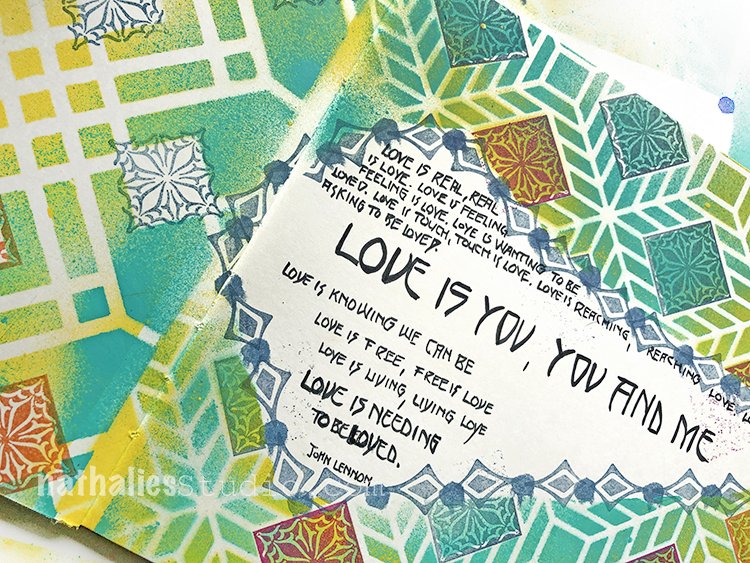 Here are some of the supplies I used: