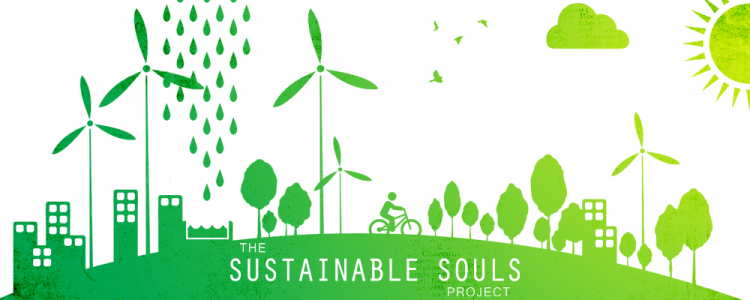 The Sustainable Souls Project is a monthly artist collaboration inspired by sustainability issues, concerns, ideas, and thoughts.  Each month, they pick a sustainability topic and create awareness through art, using the monthly theme as inspiration.  Projects may include art-journaling, mixed media, assemblage and more. The idea is to create awareness around Sustainability through art, one paint stroke at a time! As this is a topic close to my heart I am happy to participate this month.
This month's theme is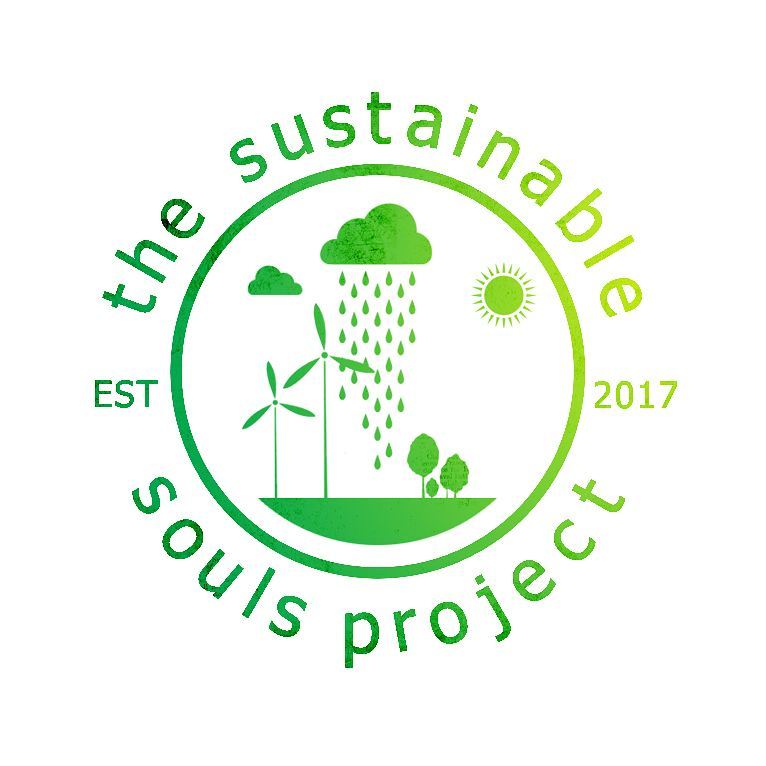 Alternative Energy, Solar, Wind, Water, Biogas- and here is an art journal page I created with the topic in mind: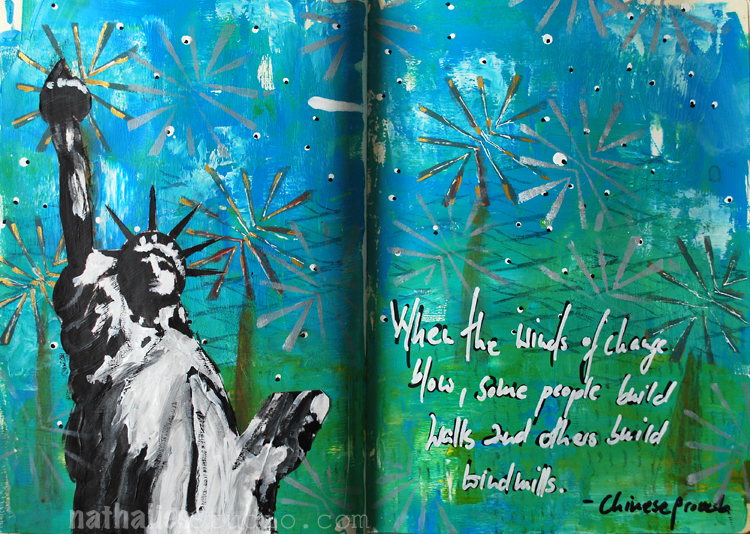 I found this quote on pinterest a while ago and I remembered it instantly when I saw the topic of this month. "When the winds of change blow, some people build walls and others build windmills."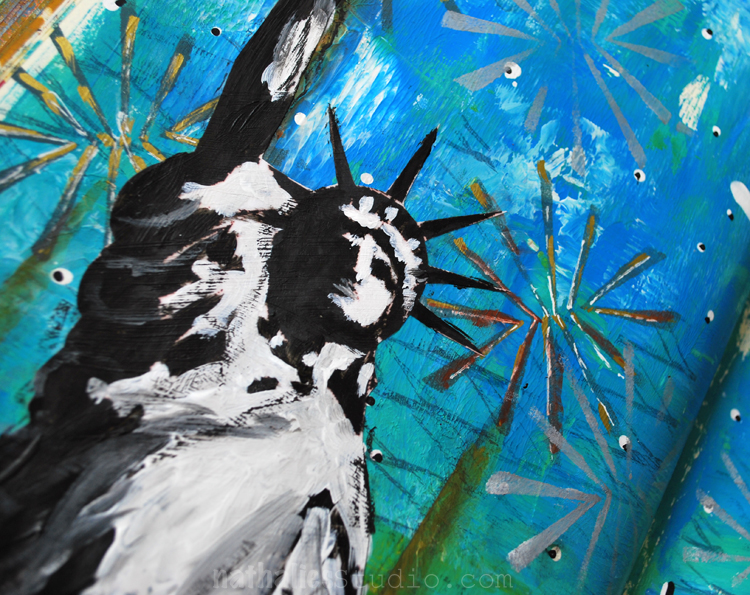 To represent the windmills I used part of my Beacon Stencil . Renewable Energy has been a topic in Germany, where I come from, for a very long time – in fact Germany is called " the world's first major renewable energy economy". As of the beginning of 2017 30% of Germany's power is now generated by renewable sources, with a long-term target of 80% by 2050. This increase of renewable energy has resulted in plummeting energy costs which is a nice side effect even for those that do not believe that our planet has only a certain amount of resources and that there is no Planet B .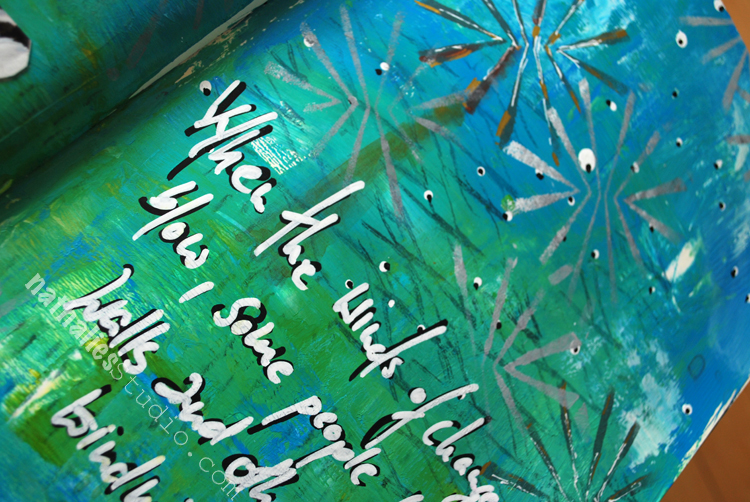 Do I find windmills an eye sore? An interesting question which I have been asked before …Not really …I guess as I am used to seeing them especially coming from a flat windy northern part of Germany with loads of those windmills. I find them more attractive, safer and can live better with them than living next to a nuclear power plant…that is for sure. I hope that more countries will explore and invest in renewable energy and make it a goal to mostly use it in the near future. For me it just makes sense, more sense than building a wall.