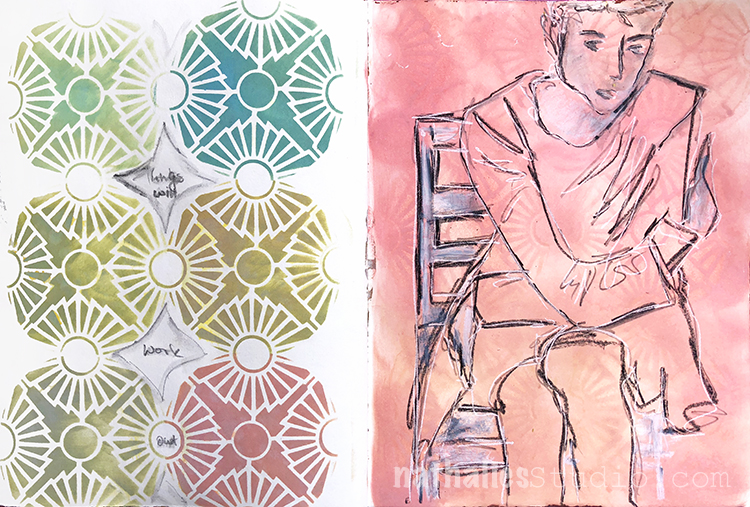 Love how this one turned out- see it all works out ;)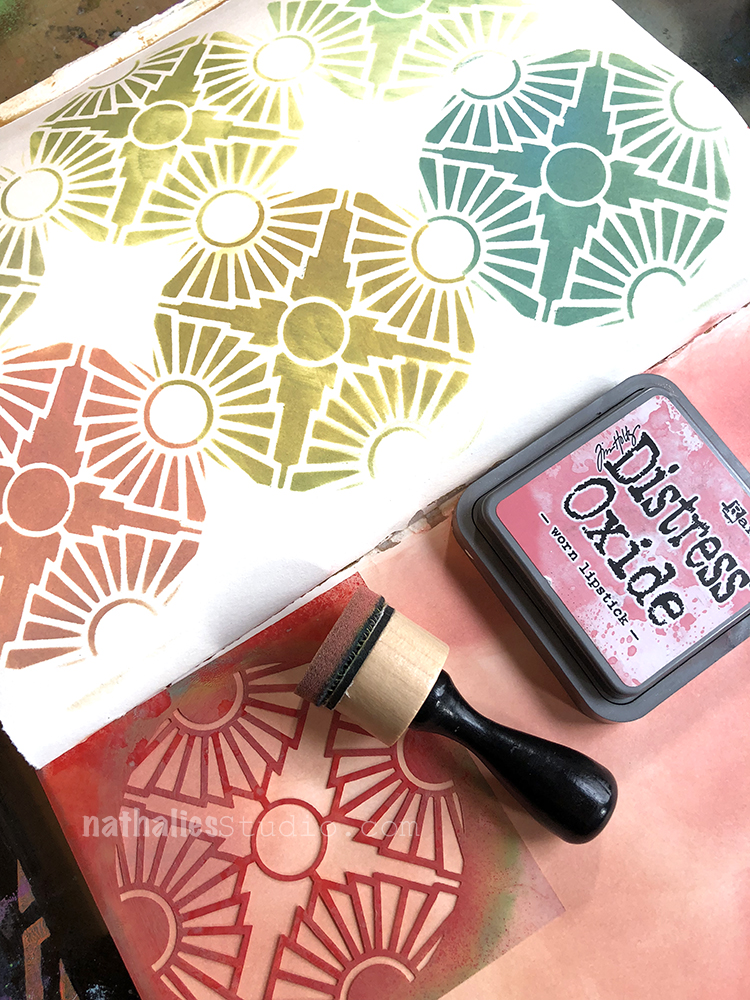 I used my new Broadway Stencil and with a Distress applicator I added some Distress Oxide ink through the stencil. I used different colors.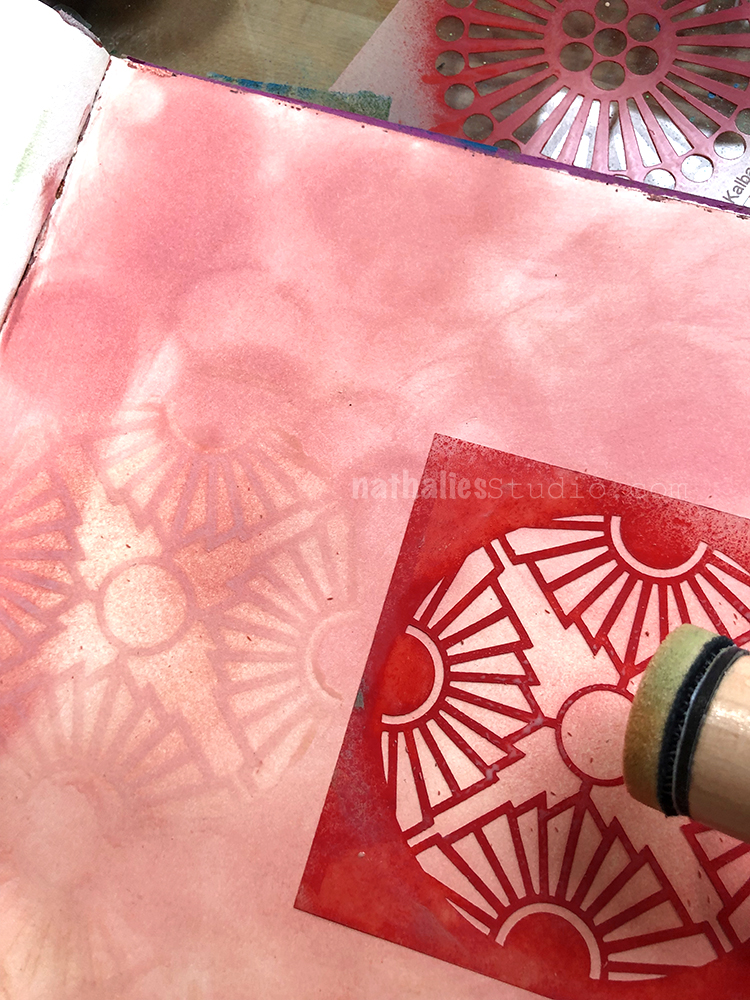 For the right page of the spread I applied some Distress Oxide ink with the applicator, then washed the applicator out and while the foam was still wet, rubbed lightly over the stencil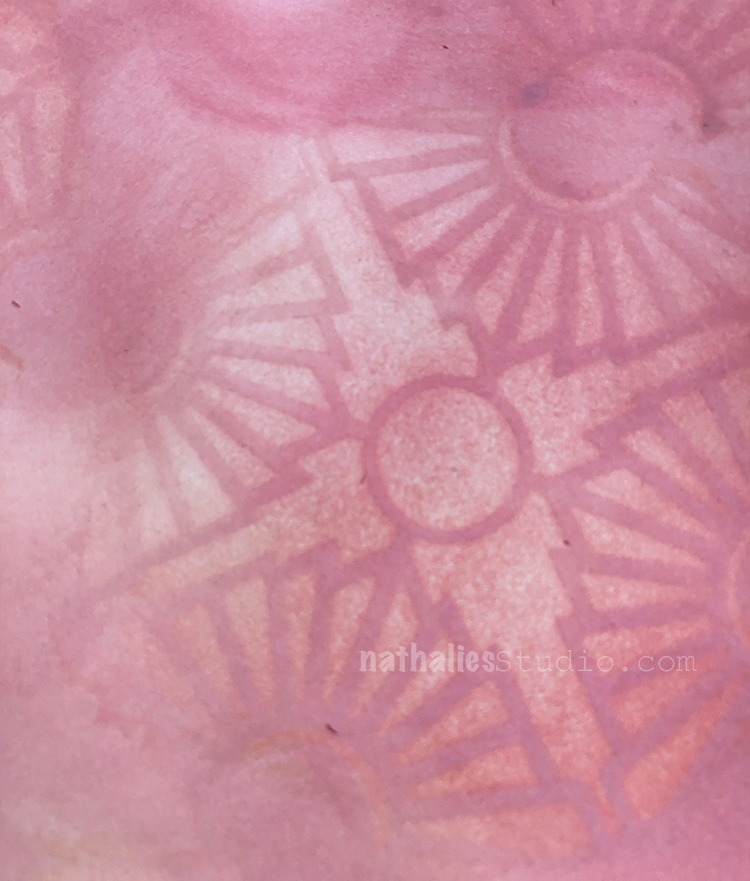 which resulted in a nice subtle pattern – love this!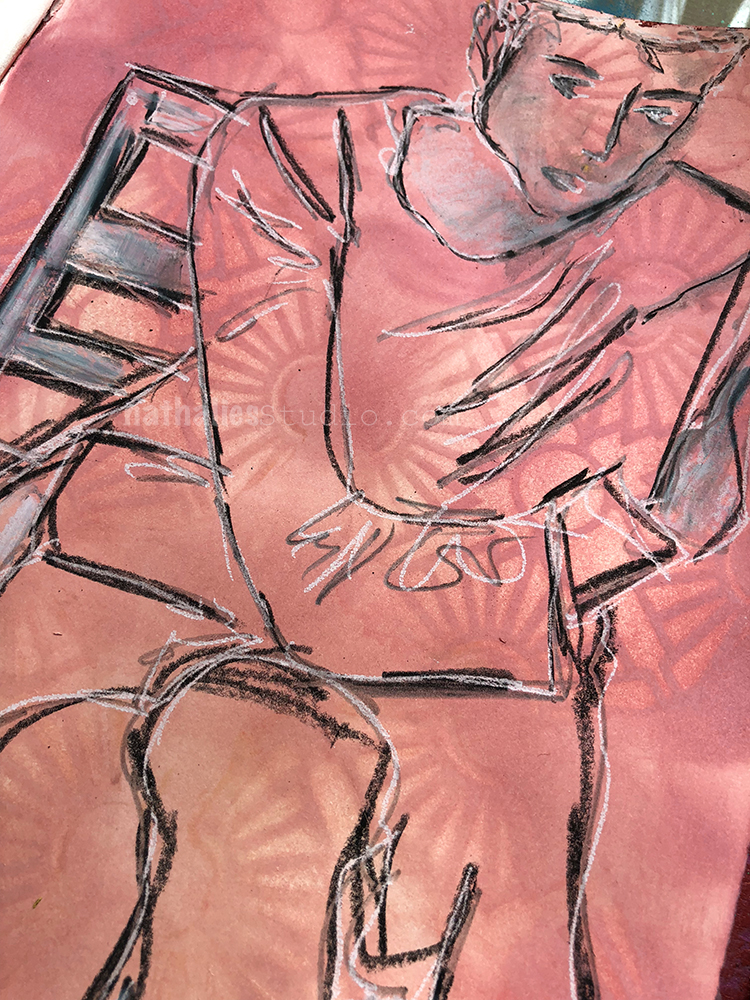 I painted with some artgraf charcoals on top and added some gouache here and there.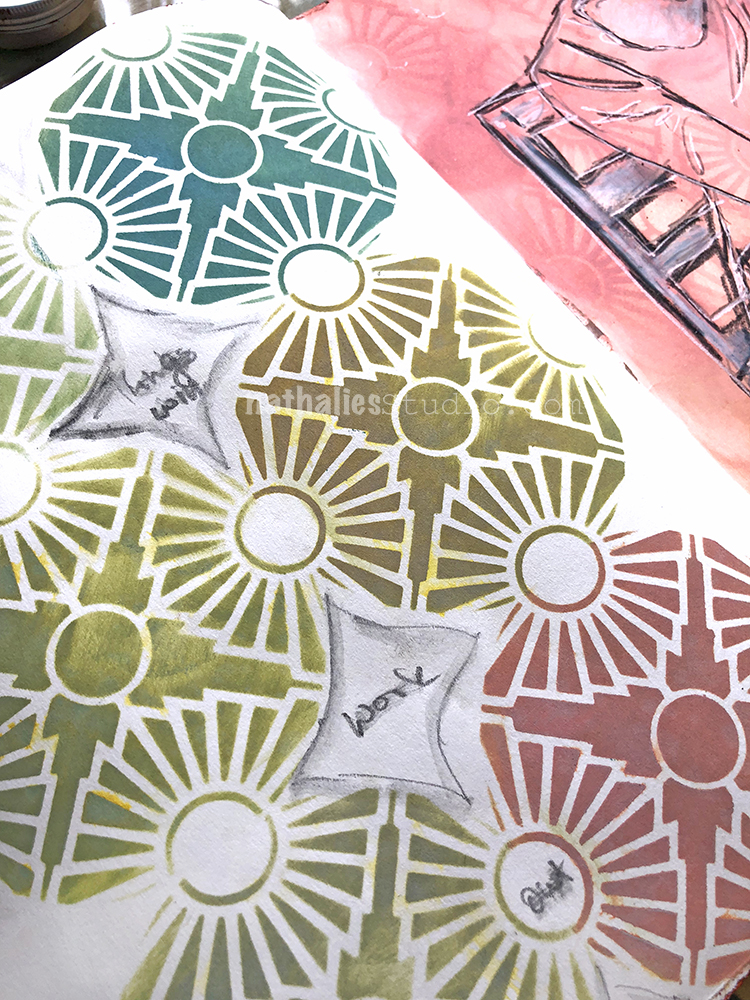 I added some journaling with the artgrafs into the openings on the left and used a thin wet brush to go over to desolve it a bit.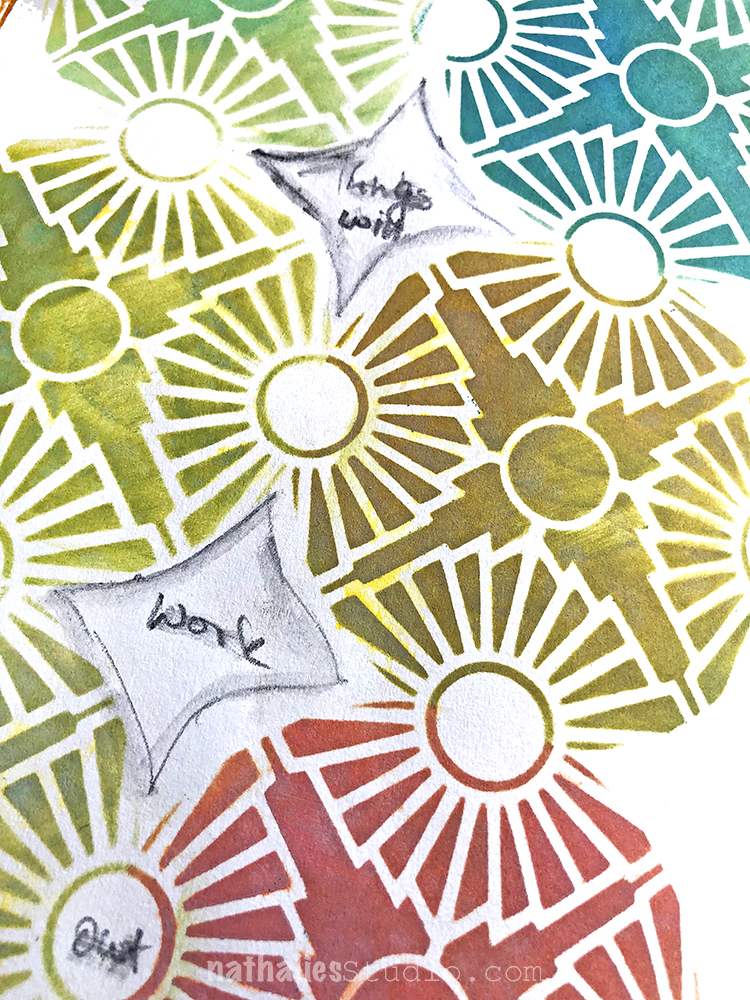 I love how this turned out. Fun to play with those Distress Oxides.
Here are some of the supplies I used: