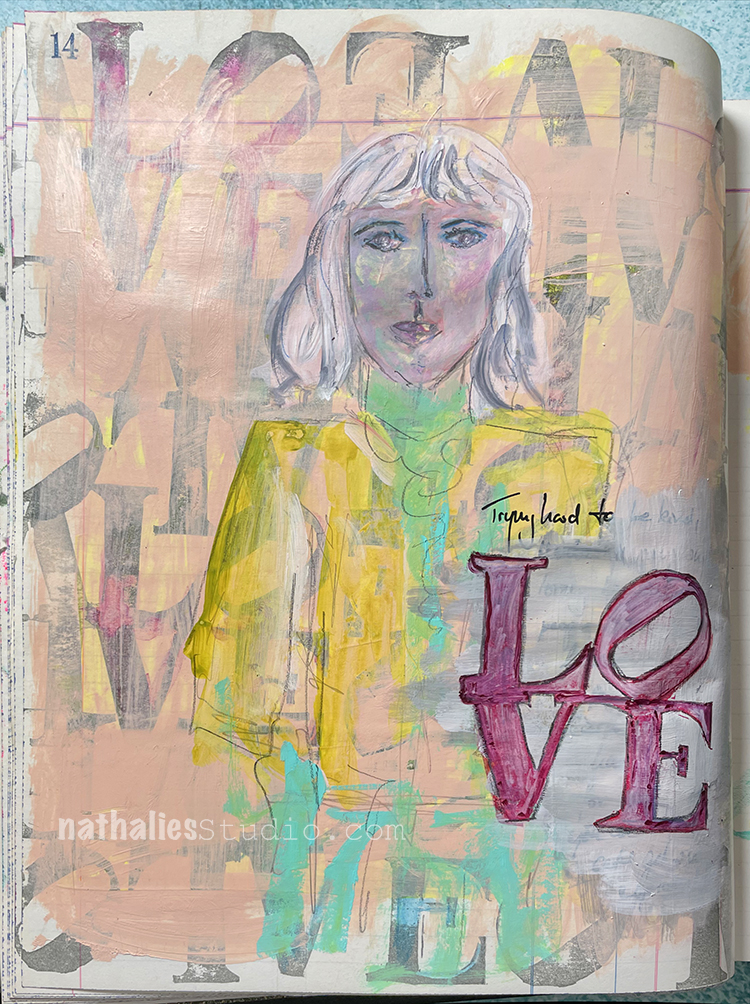 Trying hard to… Love.
This could be called "Trying hard to love this page" …but alas I hid the journaling behind the hand carved Love stamp because boy I felt absolutely blah the day I made this page, and I felt absolutely blah during the process too! You know sometimes just nothing works and you wanna crawl under the blanket with a good book and just let the day be done LOL. But I am not regretting the time making it because I love the Love stamp ;)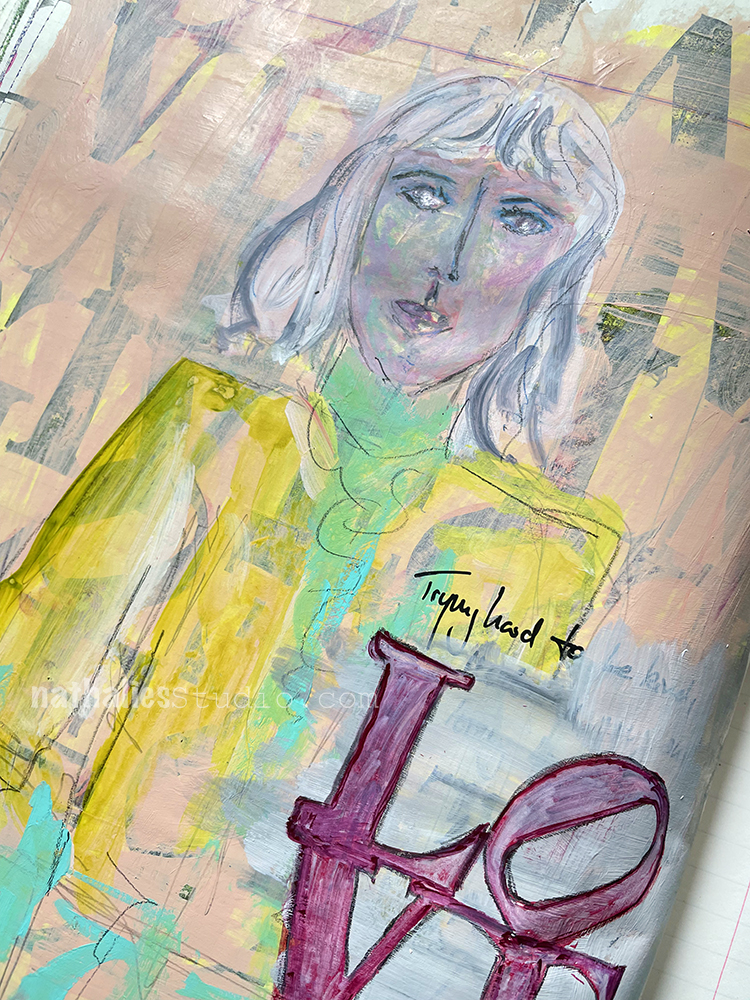 Now, how did I get here? I tested the stamp using it for the background with black archival ink and colored in some areas with colored pencils. I spread some acrylic paint – golden heavy body – which wasn't the best choice in the first place to help push the stamping a bit into the background …oh well. Then I sketched the lady and totally overdid her face… which is cool – I am not a good face painter, nor am I particularly interested in painting faces, but I felt like "hey I am uninspired, now is a good time to try something new that you have never done". Ha. At some point I liked her but then I kept going and she got some real face color issues LOL. I do however like the hair and I do like how the background looks like a pattern in her torso.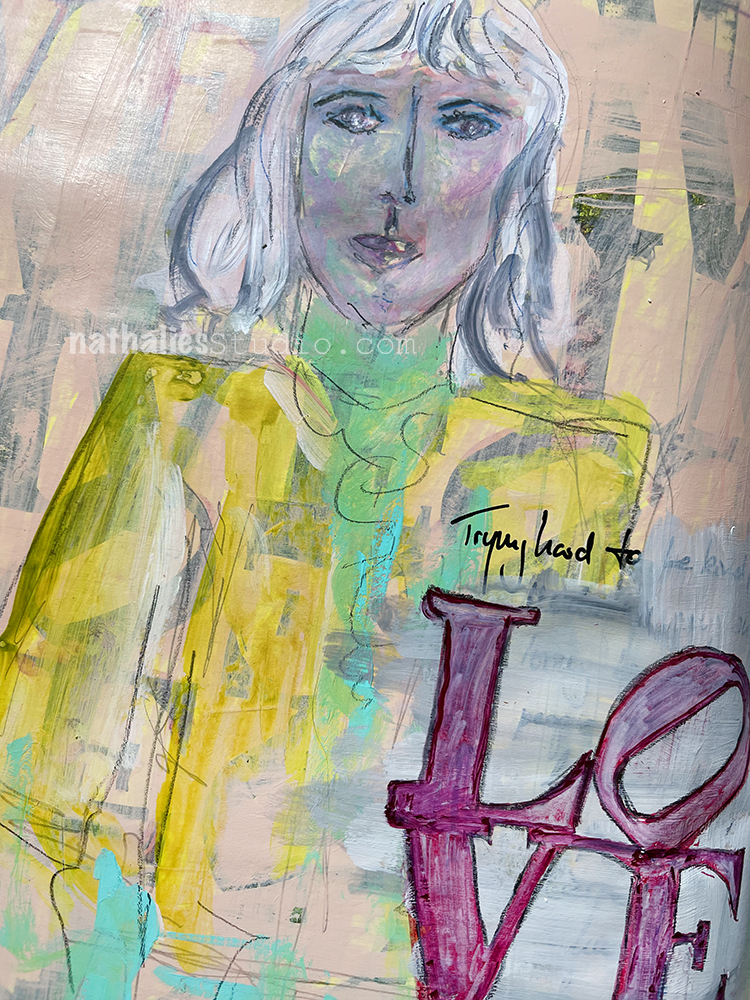 So there. I spilled my heart out about my day but because it wasn't that important for y'all to know ;) I covered it up and that smeared the writing. At the time I could just laugh about it and say "wow …this is going really well but hey, fits her face" So, I just stamped my favorite element of the page right over the screwed up covered painting and called it a day.
Do you ever have days like that?
Here are some of the supplies I used: