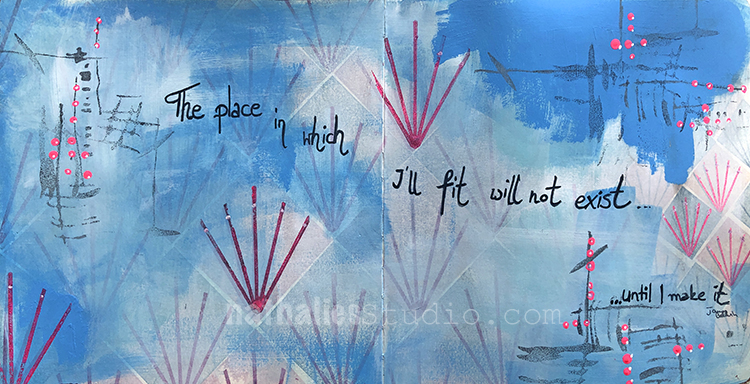 "The place in which I'll fit will not exist… until I make it" – James Baldwin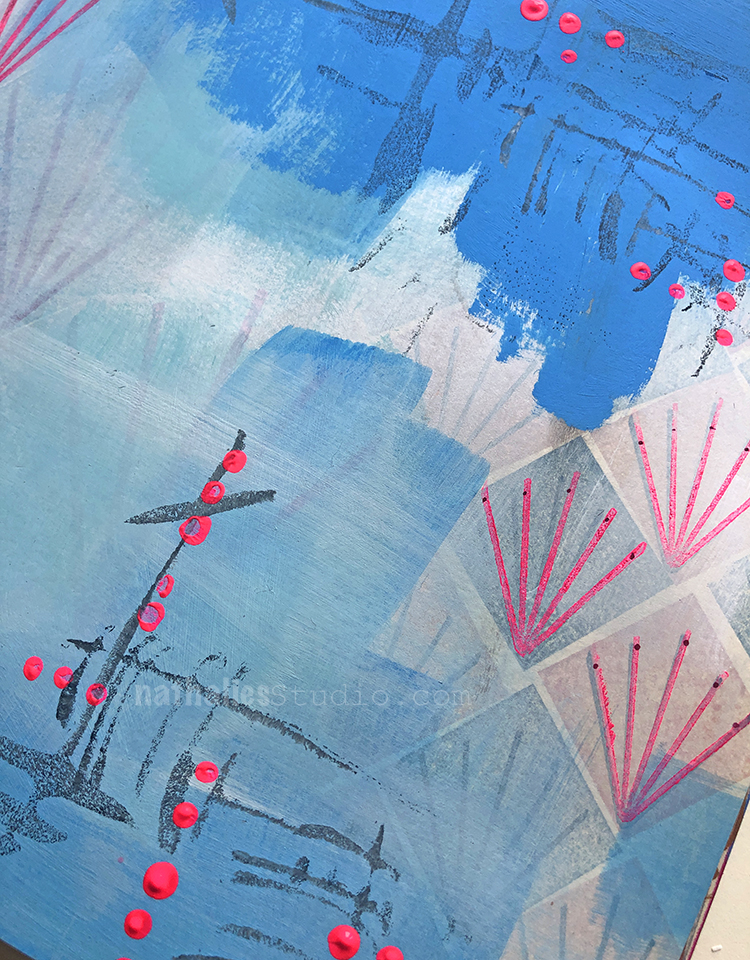 I stamped my background with my Solid Square Small and Large rubber stamps, along with the Beacon stamps from the Small Hex and Large Hex sets.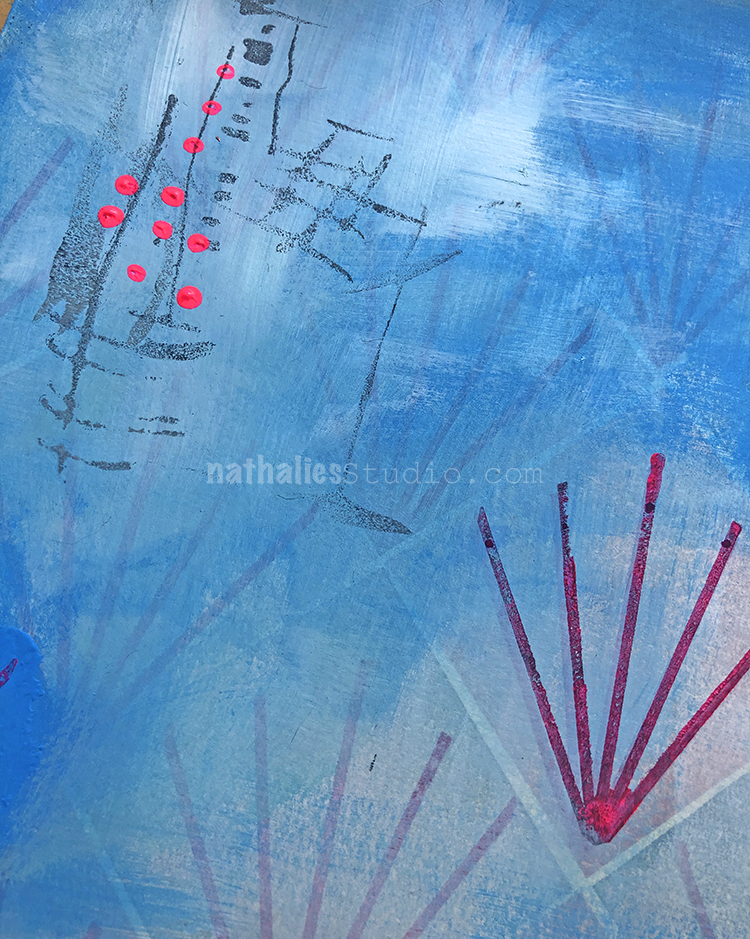 And then I used gesso and Holbein gouache to fade out the stamped areas a bit. On top I stamped my Gnarly and Jazzed foam stamps for some extra marks.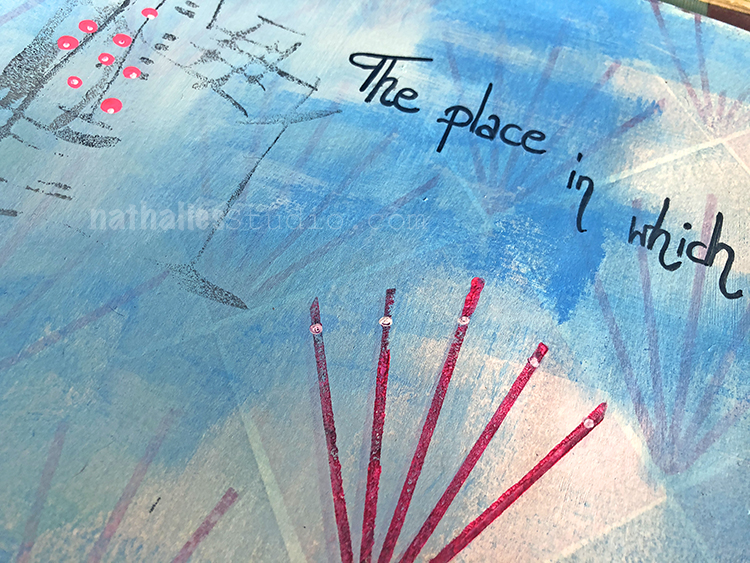 I'm digging the subtle patchwork in the background.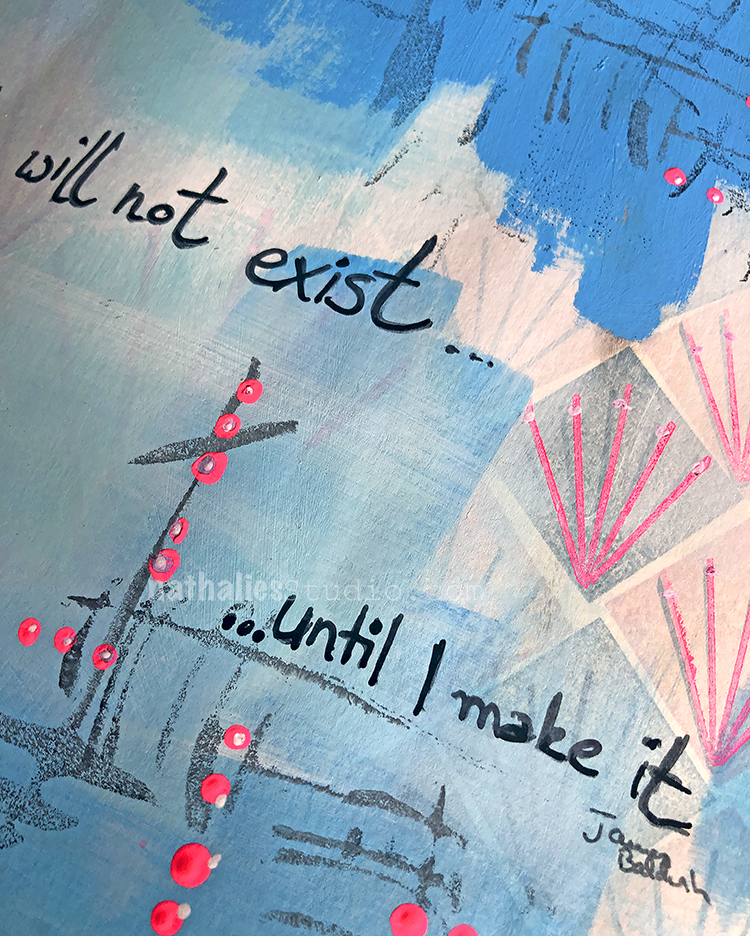 Finally I added my quote with a Fude pen.
Here are some of the supplies I used: