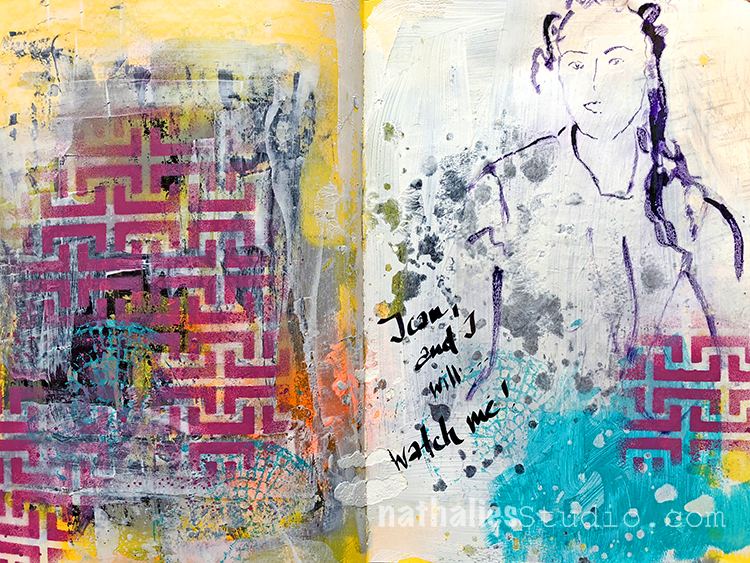 I can and I will. Watch Me!
I like this quote :) This is a page that started as a demo page at my workshops in Kentucky where I showed different techniques – I always love turning those pages into a finished spread.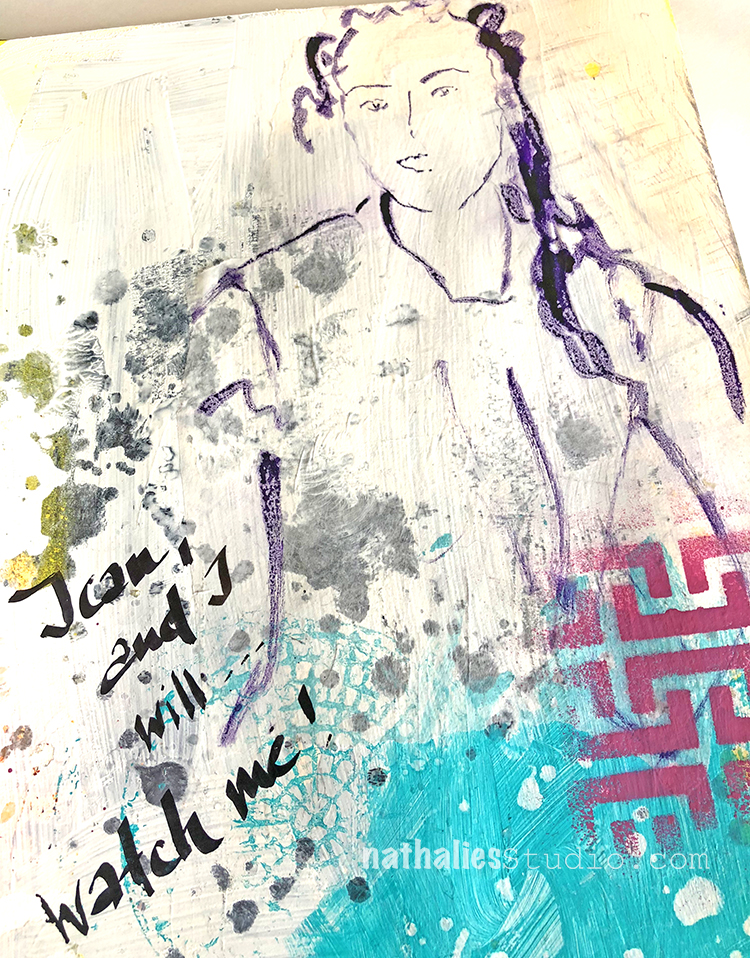 some sketching with ink, stenciling and stamping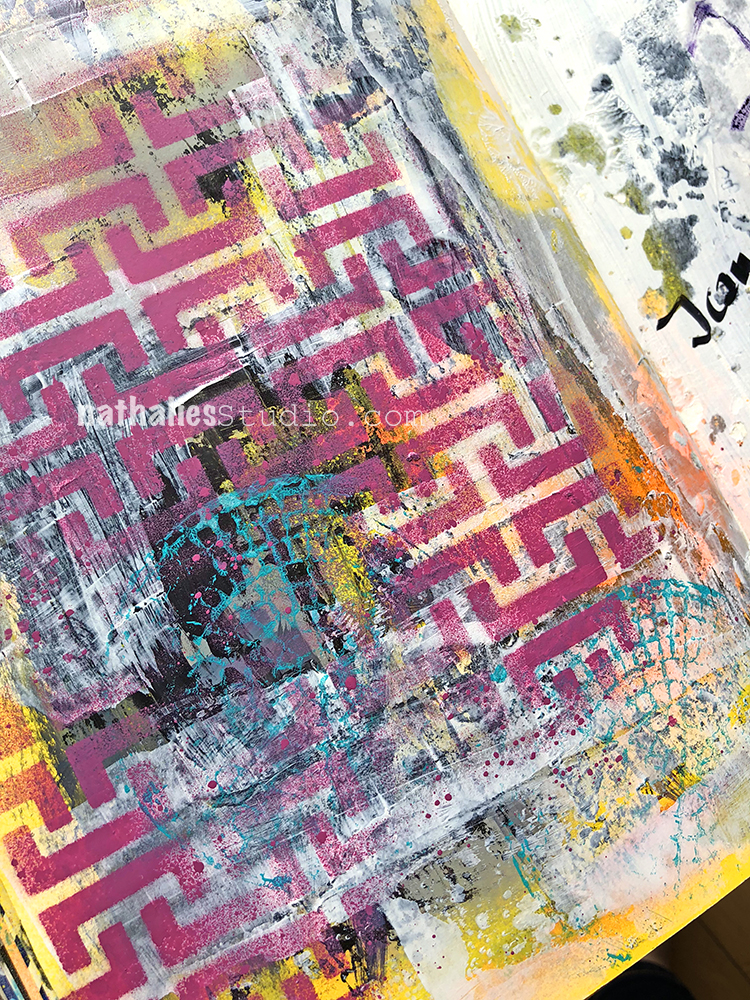 covering with gesso and taking away gesso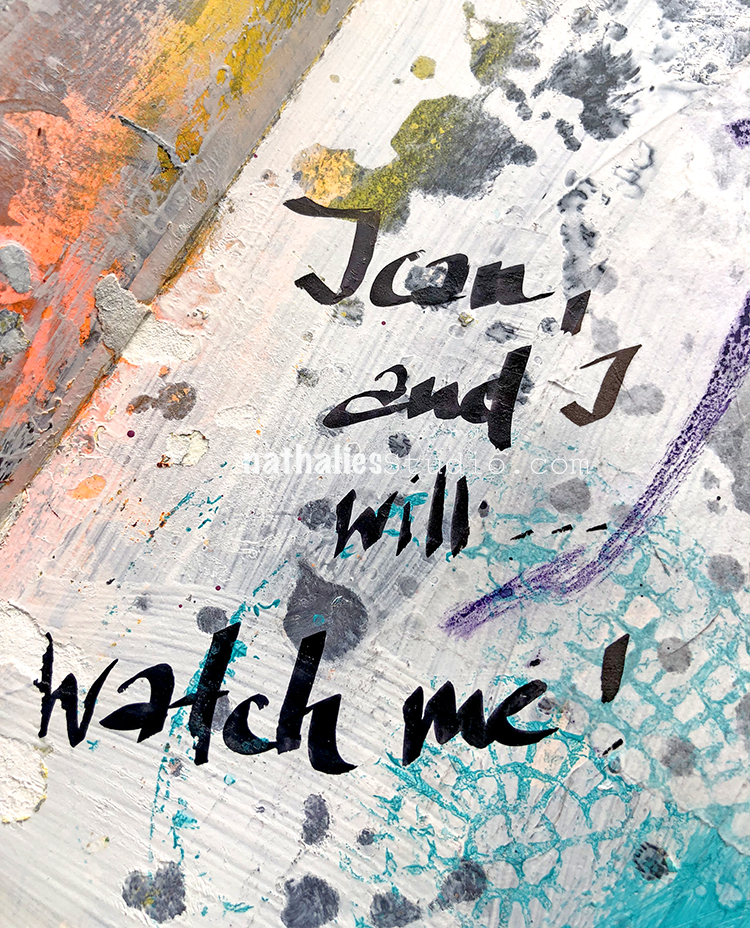 fun and quick.
here are some of the supplies I used besides acrylic paint and gesso: