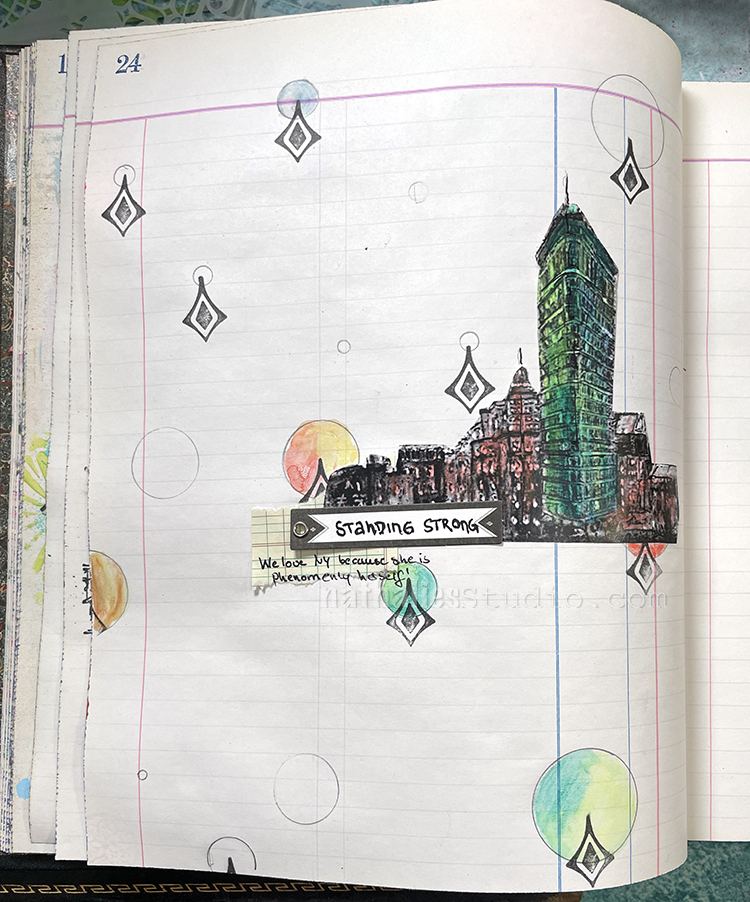 I miss going to NY as we are still limiting our trips to the City during the pandemic, but I do miss it. We usually would go in several times a week, living just across the river and a couple PATH stops away.
When I am in the city nowadays either for errands, visiting the doctor or even the one or other restaurant visit, I know the city will be ok… it always will be and that is why we love NY.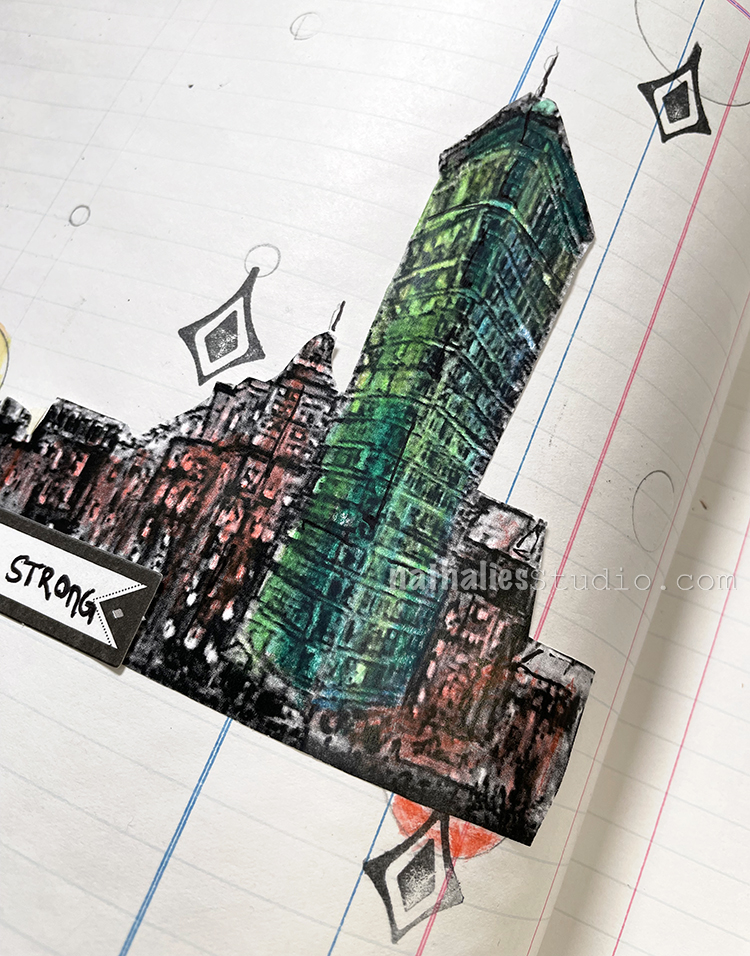 I used a copy of an old painting I made of the Flat Iron Building along with some Caran D'ache Museum Aquarelle pencils on top of the black and white copy, and inside some of the circles (made with pencil). The stamp is one of my Fan-fare stamps used with archival ink. I did my journaling with a Sharpie S-Gel Pen.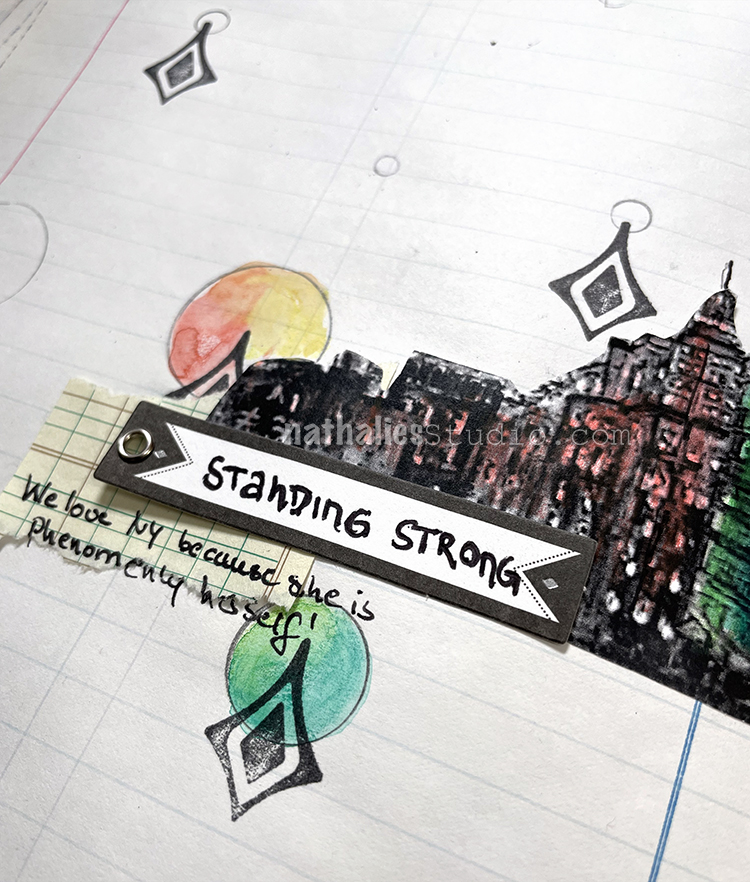 In addition to collage elements and my black and white copy, here are some of the supplies I used: