This was an art journal page I created in California last month.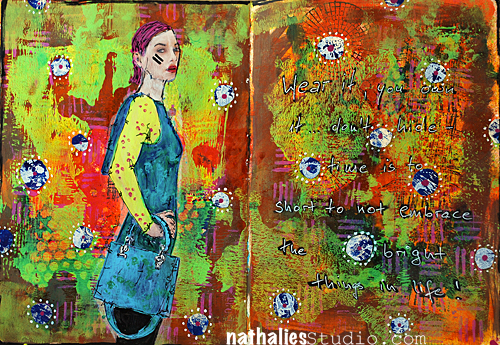 The journaling says:
Wear it, you own it…don't hide – time is to short to not embrace the bright things in life!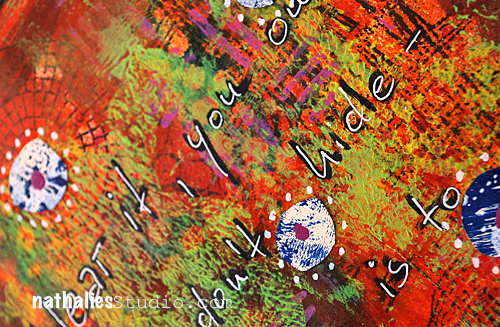 It actually sprung out of the feeling how hard it is as a woman to embrace success or things we are proud of to have accomplished. Usually because we fear that other people would take us as arrogant …It is the same with us when we got something cool to wear. Are you like me when you get a compliment about your clothing for example and say: "oh that thing…yeah…it was a) really cheap though b) it is soooo old though . How about we wear our success/nice clothes once in a while and say just "Thank You" and embrace it without a guilty feeling? I mean…do we really have to be a downer to ourselves all the time if there is enough people out there that keep us down? LOL- just saying ;)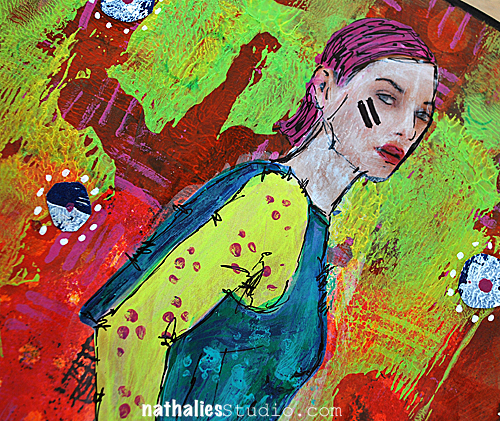 By the way…I think my lady in my art journal really wears it- LOL- what do you think ? ;)





have a wonderful day!
huge hugs
nat