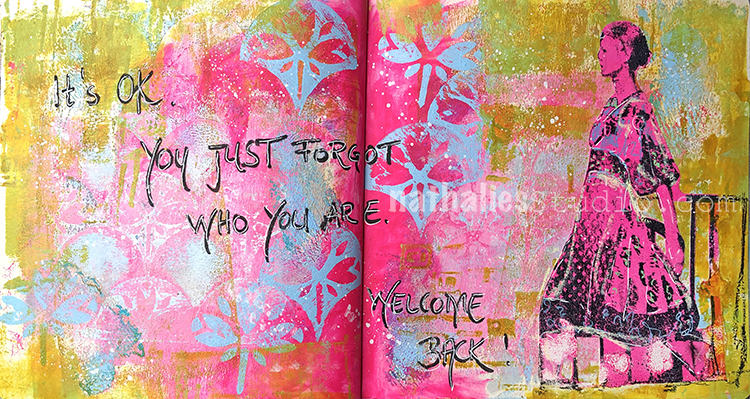 "It's OK. You just forgot who you are. Welcome back!" Happens to all of us every now and again and it is ok :)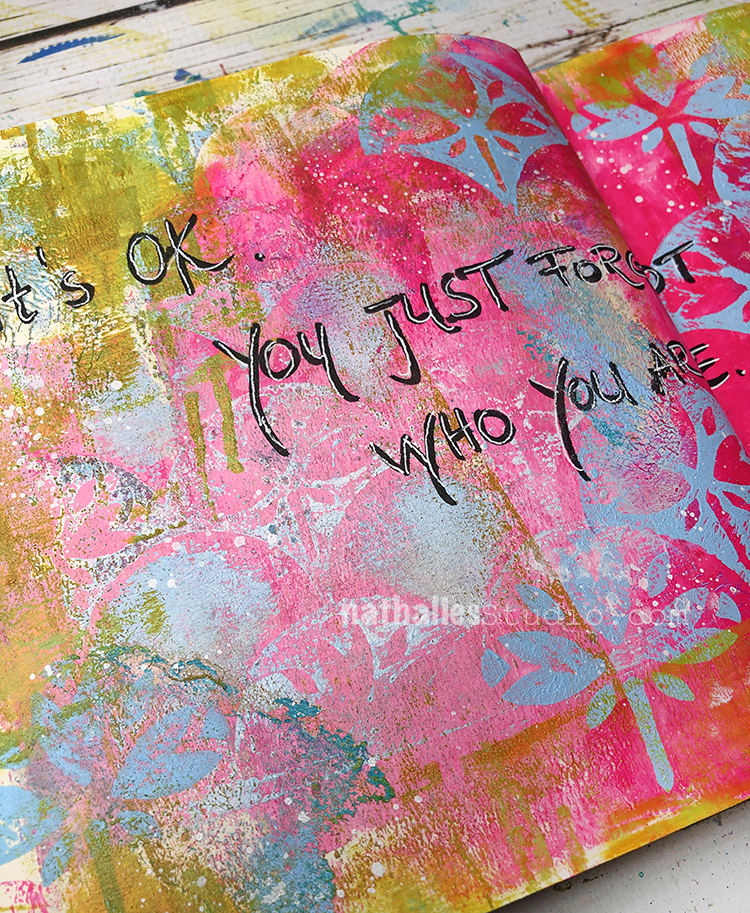 I'm pretty happy with this background – the colors, the layers, the grunge. I used acrylic paint and my Jewett Fan foam stamps and my Art Nouveau Wallpaper stencil.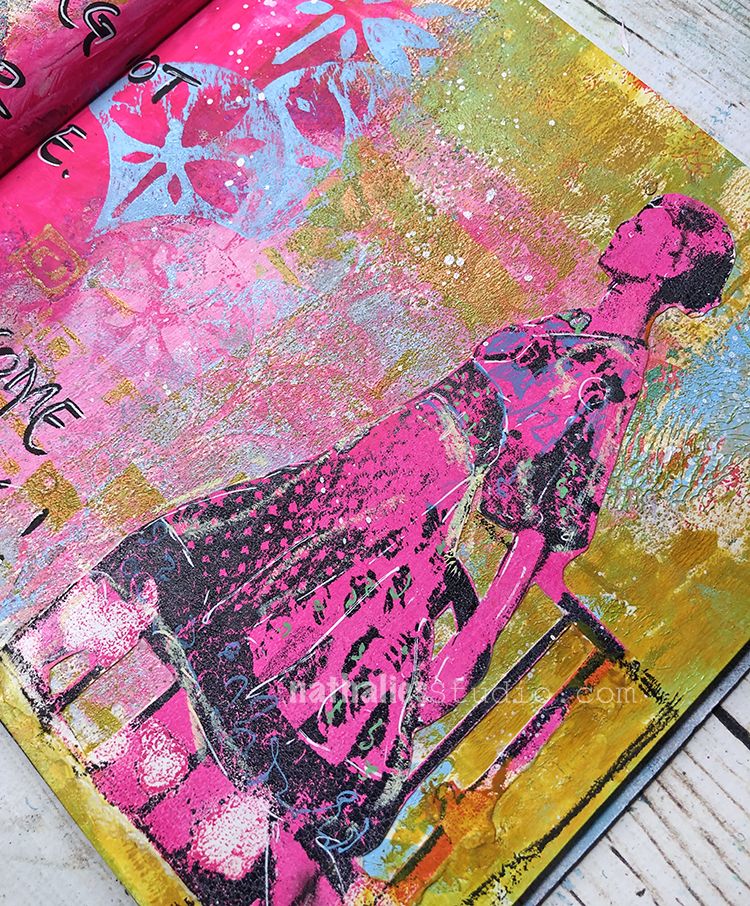 I used a transfer technique for the figure with acrylic paint and some posca markers to add line and detail.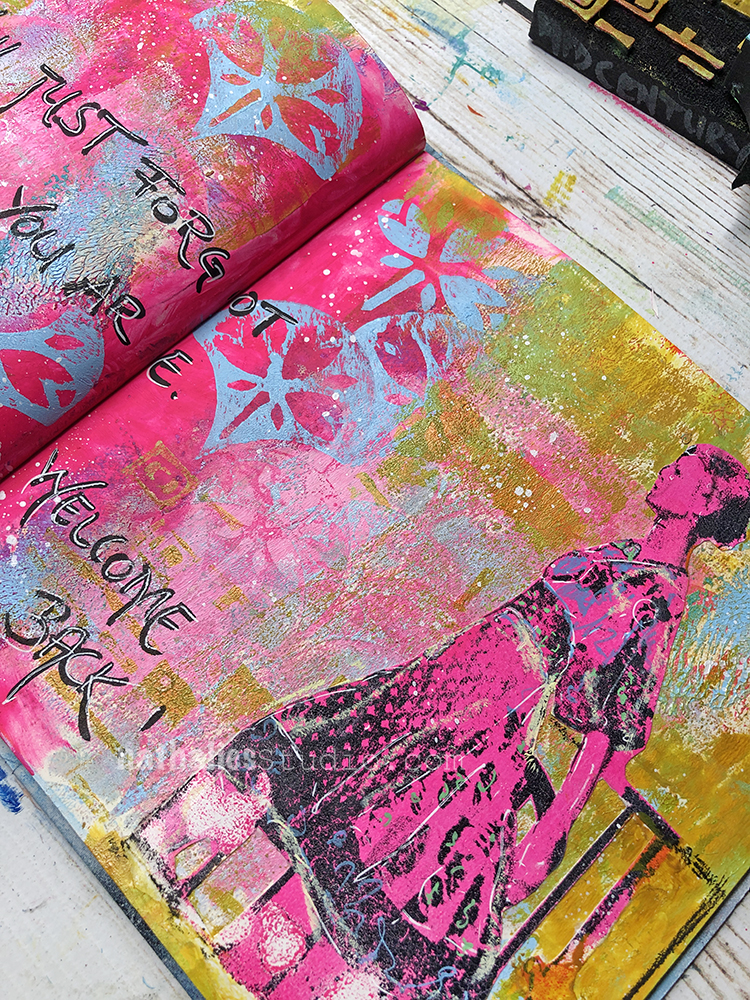 Here are some of the supplies I used: