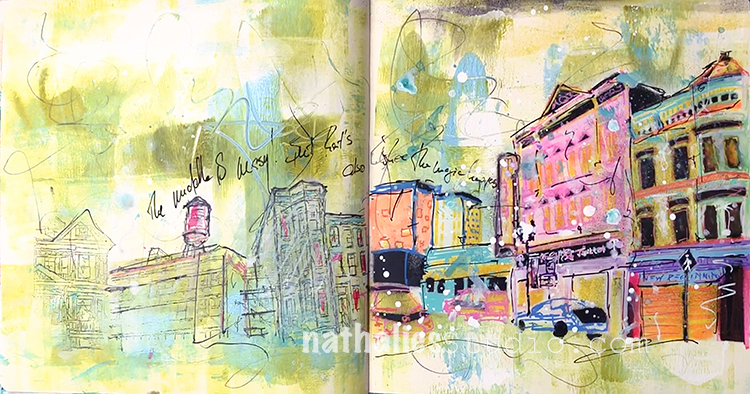 "The middle is messy but that is where the magic happens." -Brene Brown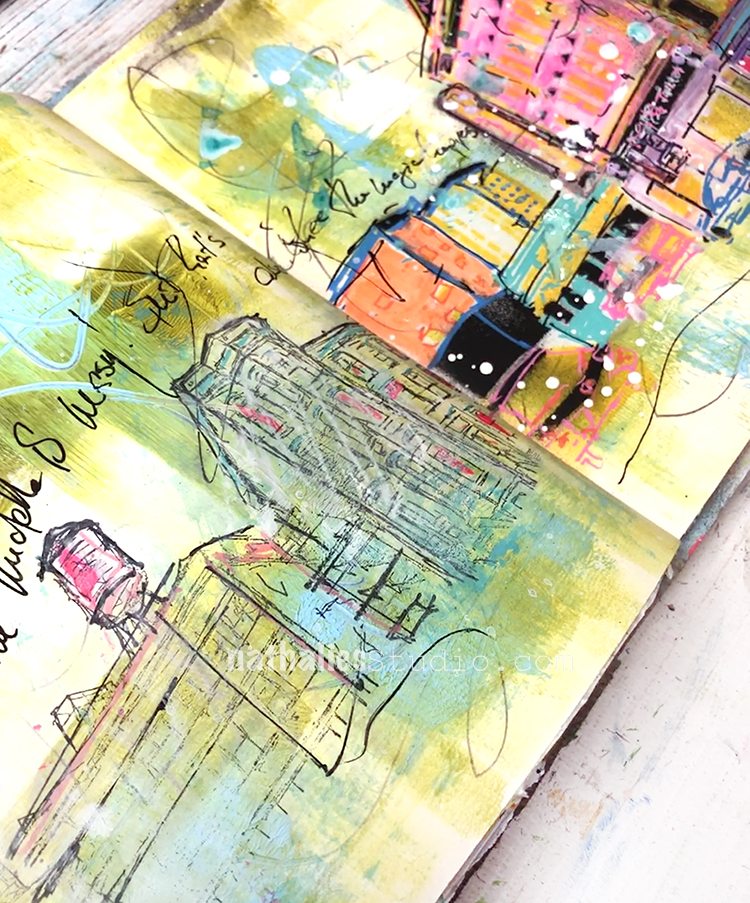 I used spray paint, gesso, and acrylic paint for my background and then began creating my scene. On the left is my Warehouse and Brownstone rubber stamps, even further than this image shows is my Queen Anne rubber stamp starting the row.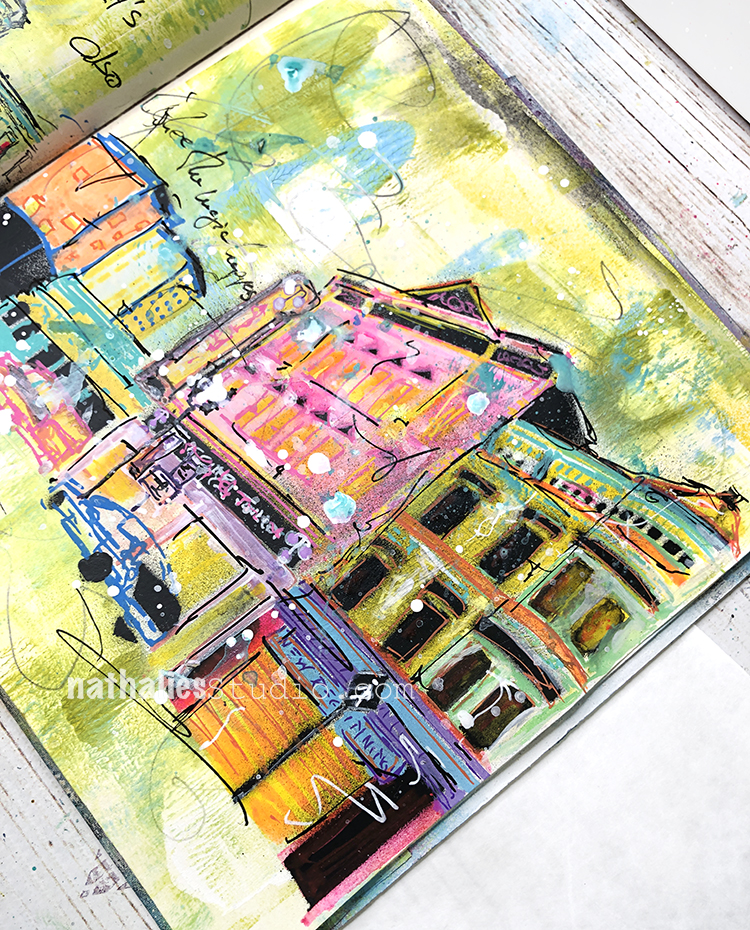 I continued the cityscape with some of my own building sketches, with acrylic markers and adding details here and there.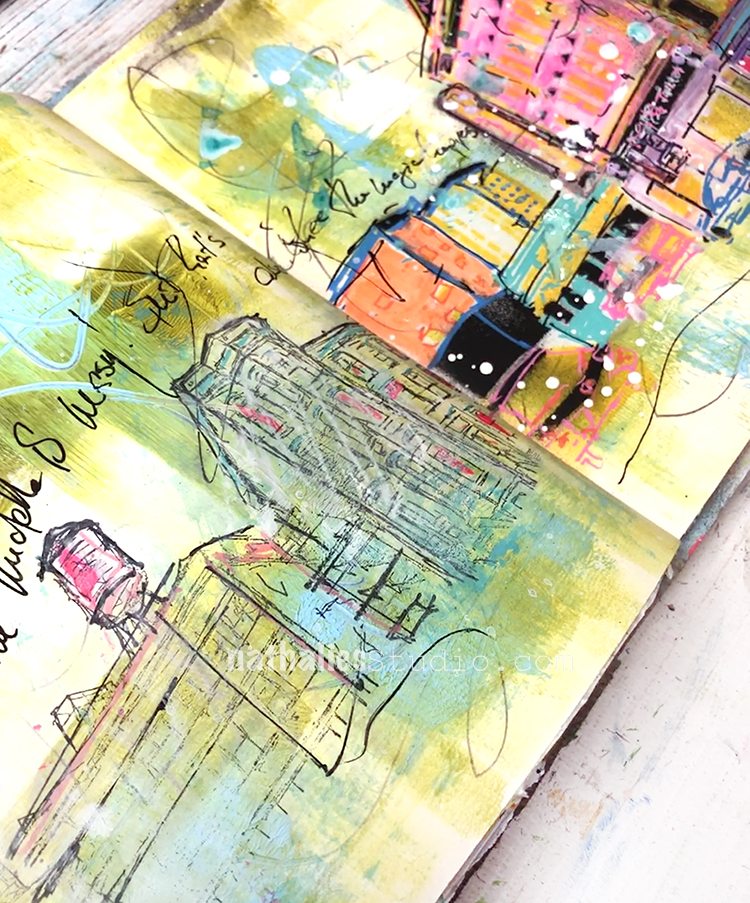 Here are some of the supplies I used: