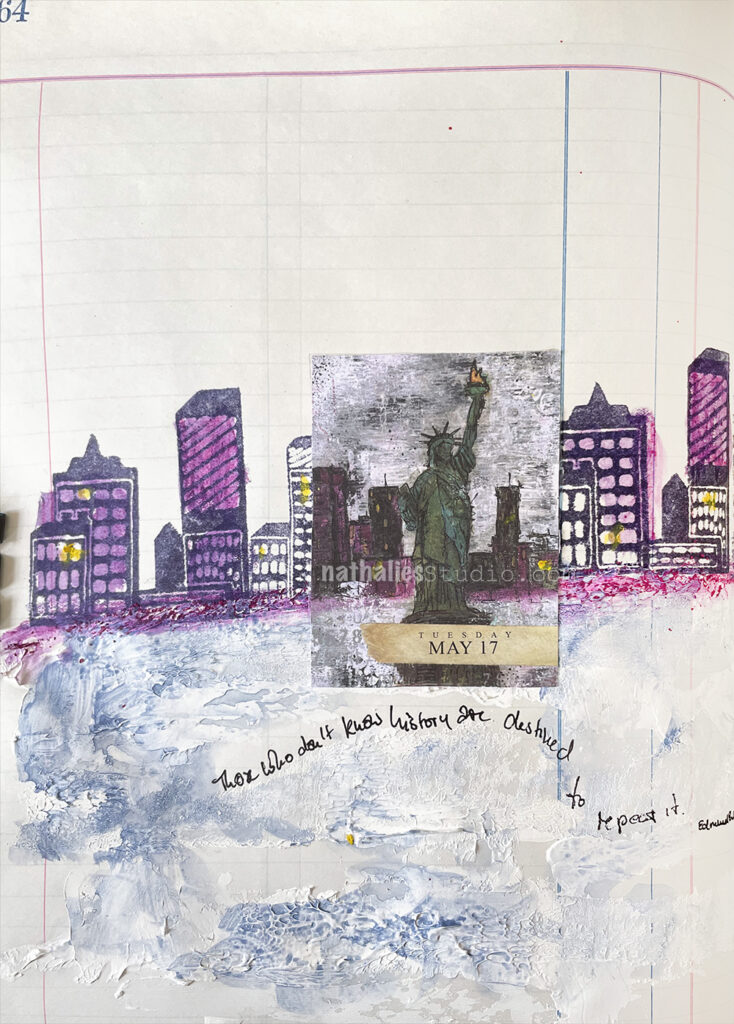 "Those who don't know history are destined to repeat it." – Edmund Burke
For this page I was working with one of those nice little collage pages from the Artist Almanac calendar (2023 version is in the works!). I still have a few giclee prints left of that original painting here in my shop. Then I added Liquitex heavy gesso onto stripes of canvas and pressed them onto the ledger page for texture.
After it dried I painted over it with some watered down Liquitex Blue Gray paint. For the skyline I stamped with Moonlight Duo ink and the Midtown and Midtown Mini foam stamp sets. To tie things together I used a Neocolor II in a rich magenta color.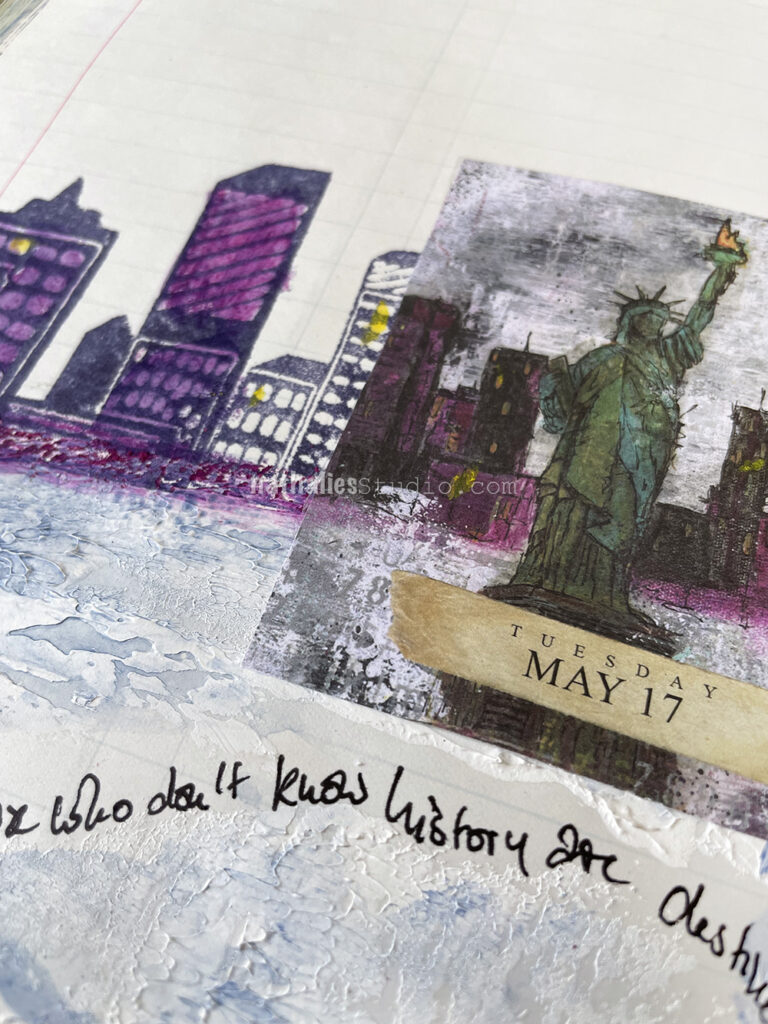 Here are some of the supplies I used: