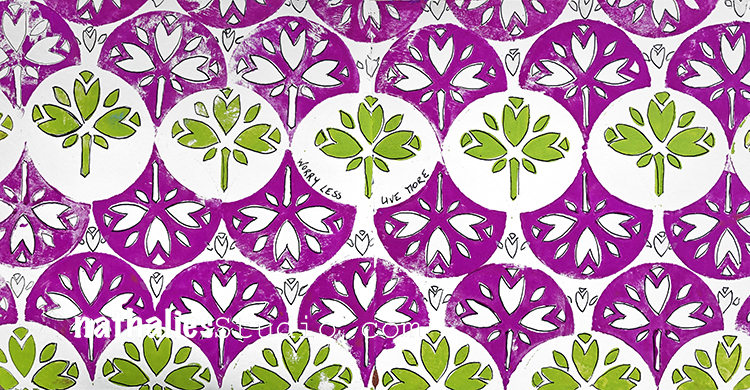 Worry Less… Live MORE! One of those helpful reminders to get out of our heads and live in the moment :)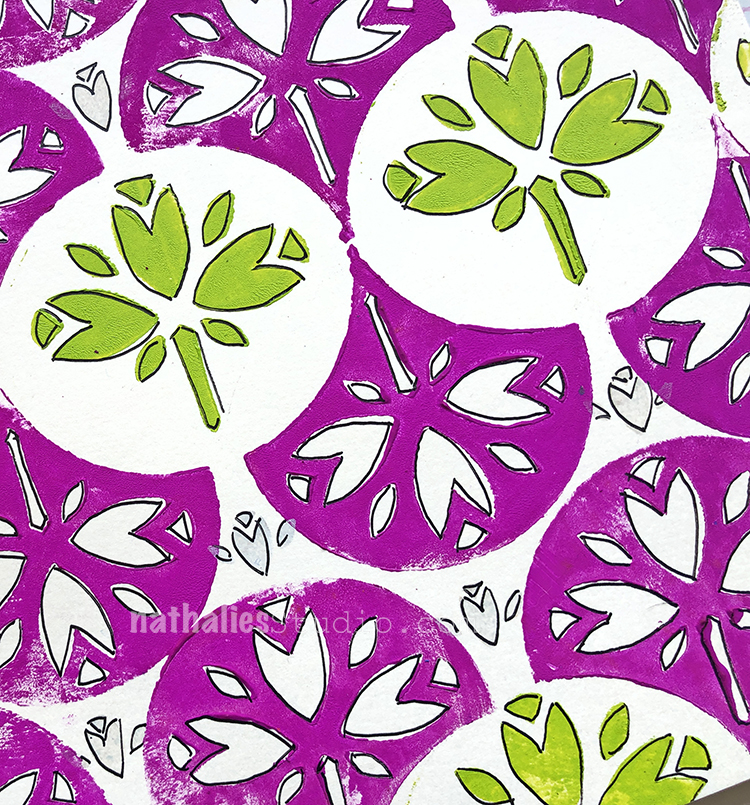 I stamped up a nice little background with acrylic paint and my Jewett Fan foam stamp set – comes with a positive and negative version of the design but instead of layering them I used them separately.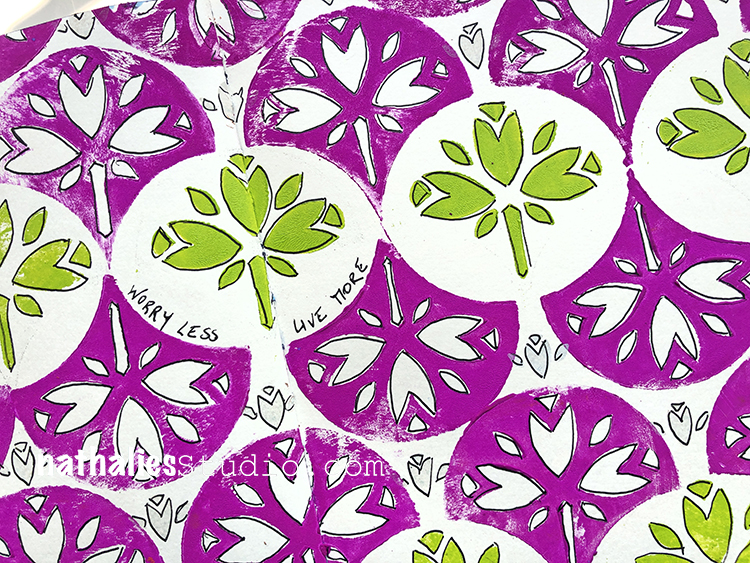 I outlined some of the design and did my quote with my new fav fineliner pens – Winsor Newton. A very happy looking page I think!
Here are some of the supplies I used: