Many of my readers know that I once in a while write about my great-aunt Margot, who is 93. I am her caretaker and she had to move into an elderly home after a severe stroke and heart attack last summer. She is an awesome woman and I write about her because she is a huge part of my private life. So once in a while I share.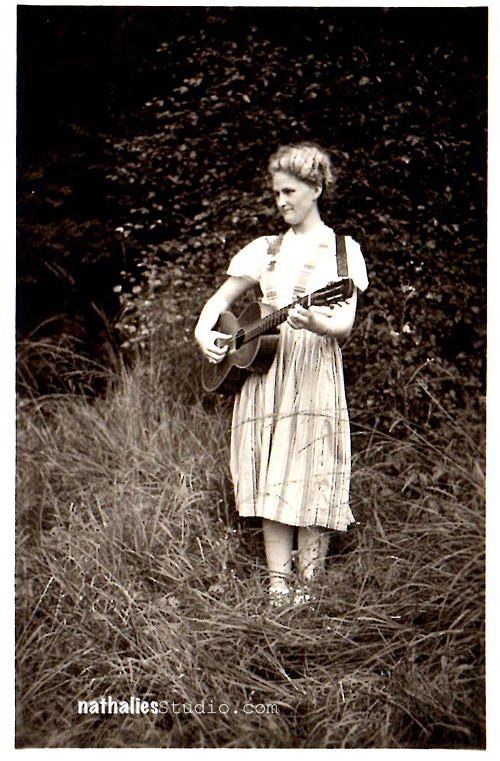 This week I went to visit aunt Margot, it is always a quite long trip as she lives about 4 1/2 hours away from here. When I arrived she was still taking her nap after lunch and so I had my usual meeting with the nurses first to talk about how she is doing, what her needs are and so on. So one of the nurses, who is organizing a lot of the social activities told me that aunt Margot is doing well, is very much-loved and that she is participating in a lot of those events. And then she told me that at a music gathering they took out my aunt's guitar as she was talking so much that she wants to play guitar. And that aunt Margot was sitting there all of a sudden and didn't know anymore how to play, and how she helplessly let her hands sink, the guitar still on her lap and said "I don't know…I don't know how to do this anymore"….and how this made her really upset. The nurse told me I should rather pack the guitar and take it with me as to not have this happening again.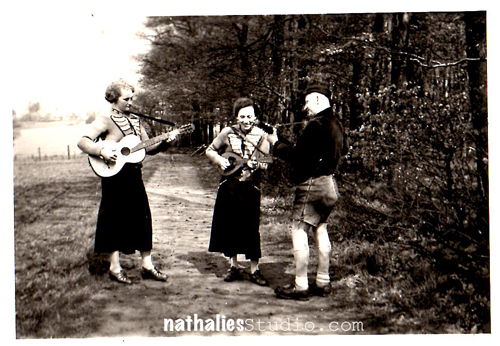 I cannot even tell you how sad this made me. It felt as if someone had punched me hard into my stomach – I instantly started to tear up and I think that of all the things she has forgotten the last couple months, this made me the saddest. Ever since she was a teenager, she had played guitar. Her guitar and her- inseparable. There are gazillions of photos of her and her friend – later with her husband – doing bicycle tours – the guitar on the back -photos of her playing – memories of mine of many many family parties of her playing her guitar.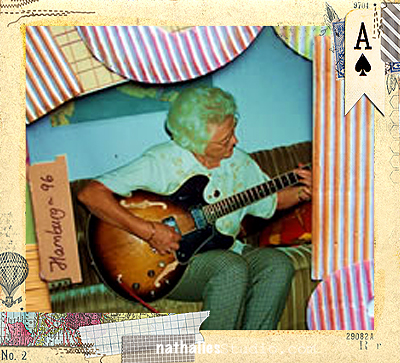 The photo above was taken at a friend of mine in 1996 where she just picked up his electric guitar and started playing. Just the thought of how she must have felt in that very moment made me sad.
So I went into her room and after lots of hugging and talking and laughing – I realized her guitar case in the corner. She followed my look and then she said: "ohh we had a thing last week and I played guitar – we had so much fun!"
I looked at her and she was all happy and told me of the songs she played and how she still knows them all and the lyrics to the songs too.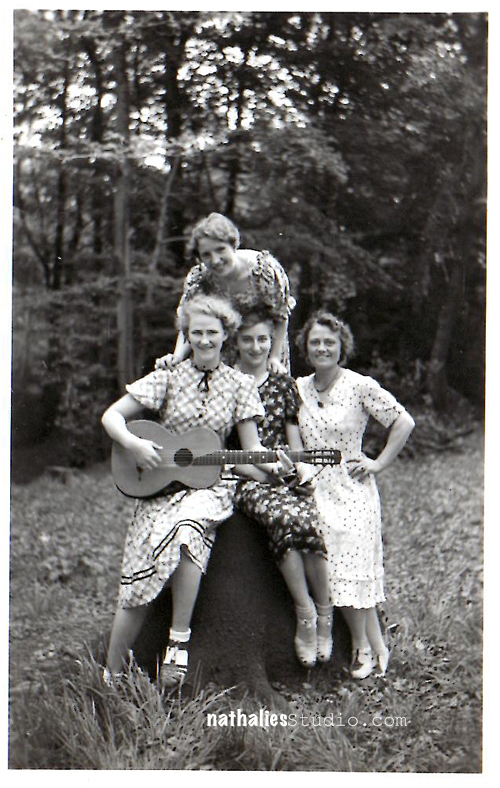 How can I have possible taken the guitar case with me at this moment?
What can I say…I just hope that she really doesn't know that she forgot what she once knew!
have a wonderful day
hugs
Nat