This letterpress cabinet makes me extremely happy. I found it…or let's say it's content at a flea market. I will show you more pictures soon…as it is  right now a big task to clean this up and it also goes along with reorganizing my studio…I think my friend Julie might be very happy about this ;)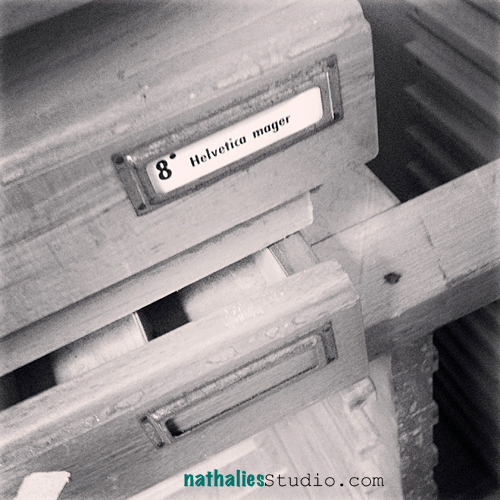 So there… I put it out into the World Wide Web…now I really need to get going…It seems like such an enormous task right now- LOL.
Tell me about your studio/place where you get creative.
Huge hugs
Nat