The last couple weeks  I am taking off a lot of time and I have been doing a lot of stuff in the city …meaning New York City. I feel like super inspired and bursting with ideas – here are the reasons :
Art Work at MoMA
Julie and I taking an art class at MoMA and the possibility to see some of the artwork in the gallery upfront, almost alone after closing hours and with lot's of explanations and pointed out details on how they developed and were created – is really inspiring. It makes me burst with ideas of things to try out or put a twist on something I have done so far.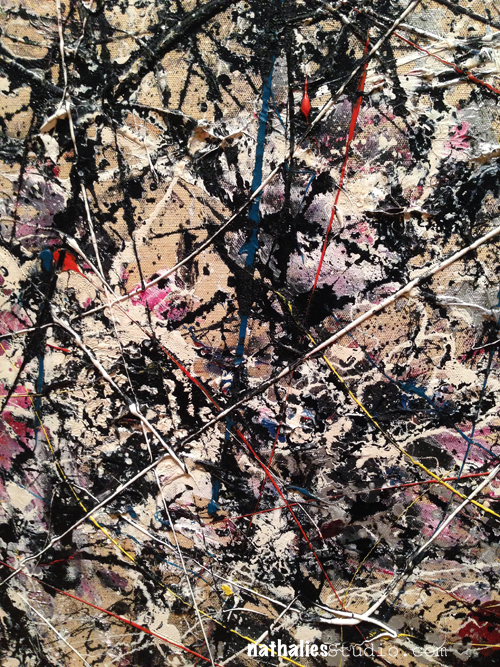 Jackson Pollock – besides the texture, this sings to me .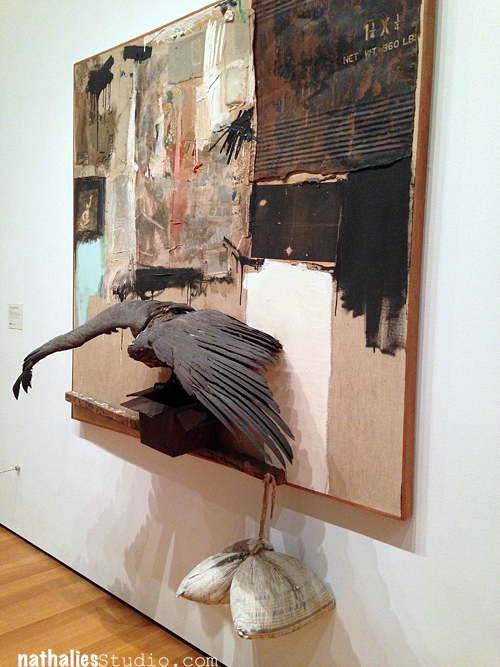 Robert Rauschenberg's Canyon – besides the story behind the meaning and the story of the bald eagle-tax problem I love the rawness, the composition and the hint of colors here and there.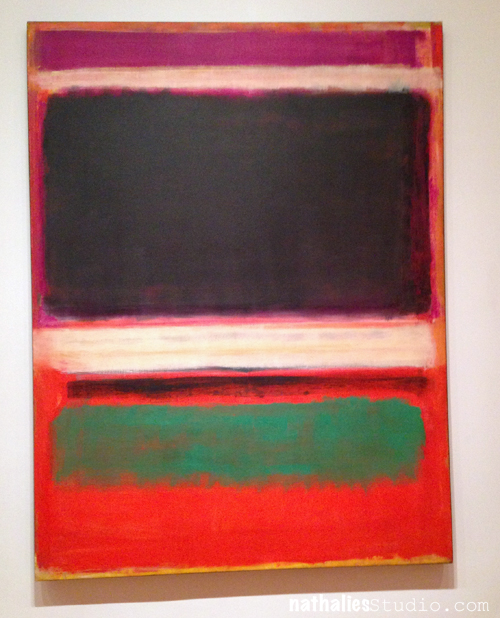 Mark Rothko – ever since a great Rothko exhibition I visited in Hamburg in 2008 – I came to appreciate his work but learning how difficult it really is to achieve what he did in his paintings , I do even more so now. But truly the color combinations are what get me going.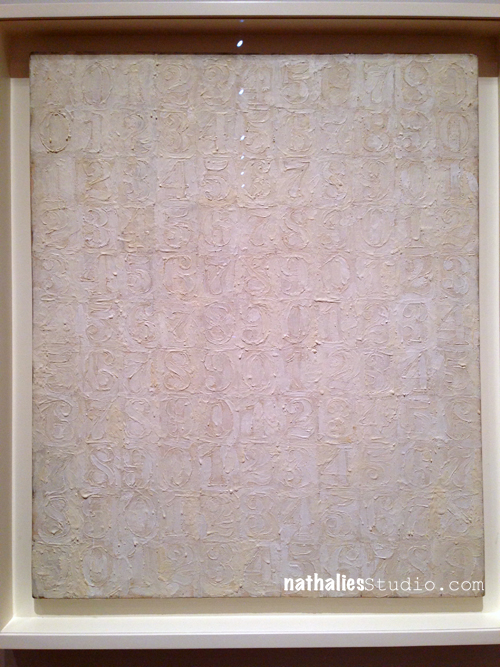 Jasper Johns – White Numbers – swoon – I so love this on so many levels- too bad MoMA put this behind a glass frame – a lot get's lost when viewing it this way. BTW – I highly recommend the the exhibition: Jasper Johns – Regrets at MoMA – it showcases the experimentation phases in one of his recent and from my understanding still ongoing artwork and I think it is an excellent way to get a look into his brain but to also understand that sometimes experimenting and pushing ideas in different directions over and over again are a great way to explore and find the right artistic voice.
Hedwig and The Angry Inch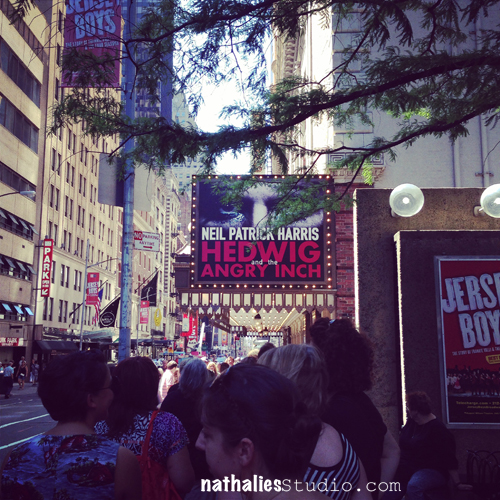 A big highlight last weekend. 14 years ago we went with our friends  and saw the show in Jane Theatre in NYC – and it was so  much fun – I loved it. So this year we all went again …14 years older- sigh ;) but the show with Neil Patrick Harris was even better than last time…love the music still, loved the show, the message…and that from a person that is not a big musical fan…very inspired :)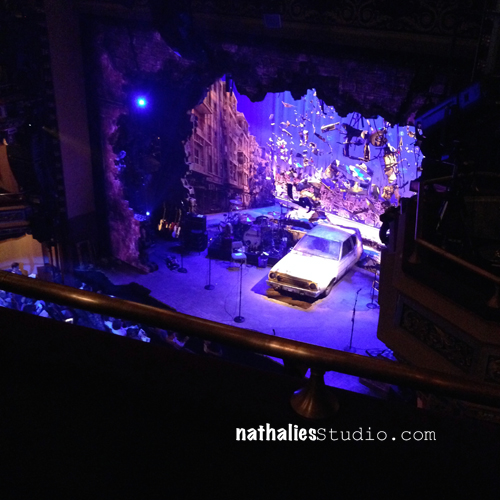 Hanging out with Julie a lot
I got to hang out with my friend Julie a lot- which is awesome (might change as we are spending a couple days together at CREATE NJ together too – LOL ;) )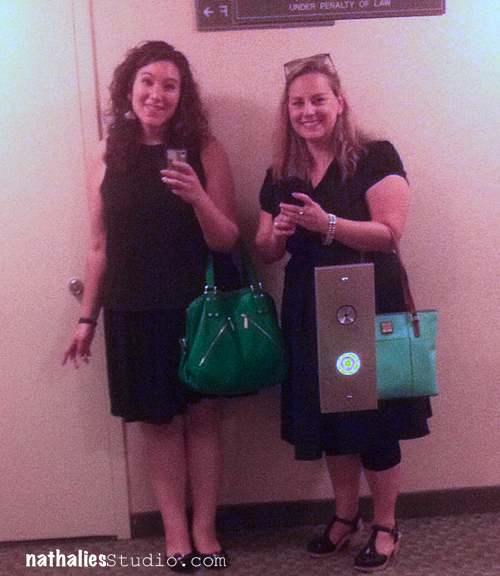 In fact- we kind of turn into evil twins and we definitely have to check to make sure to dress differently in the future- LOL.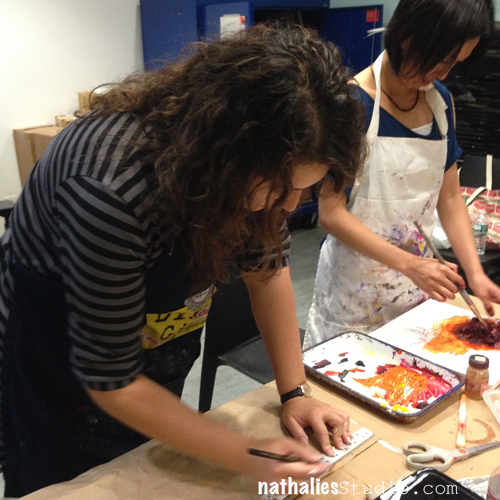 The best thing of course it creating art together – and talk about it – we usually stink in really using our time together for art making, since we talk to much about other stuff- but the last weeks we did it ;)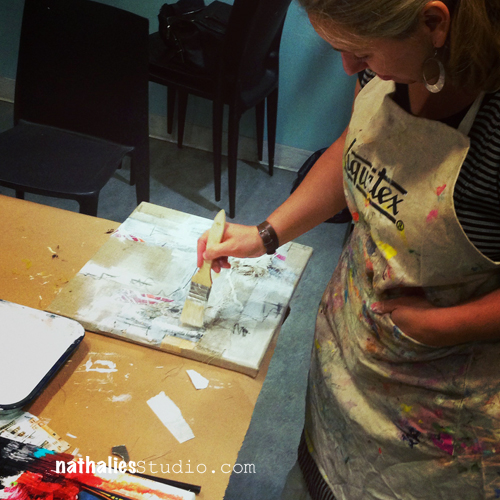 Food
What can I say…I love to food …and I had a lot of good food the last couple weeks- ahem. Gotta doubling my workout sessions again I guess ;) But isn't this color palette just beautiful? And yes…it was more than delicious :)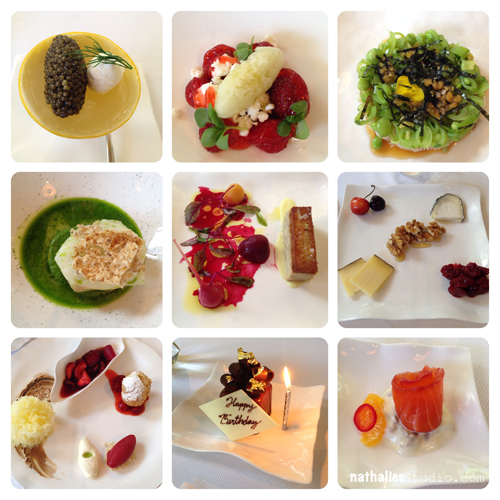 I hope you enjoy summer as much as I do, and take some time off ! What Inspires you as of lately?