I got some questions if I am alright as I have been neglecting my blog a bit – Nahhhh, no worries my friends – I am well off.  I am just scrambling right now with time! The last couple weeks I have been doing a lot in NYC and there was just not enough hours in the day to get everything and blogging done :) I'm just keeping it 100!
I spent some time at Pratt Institute to prepare things for my workshop and took dorky pictures at  The InkPad later ….but hey …I think my high school art teacher would faint if she could see this – LOL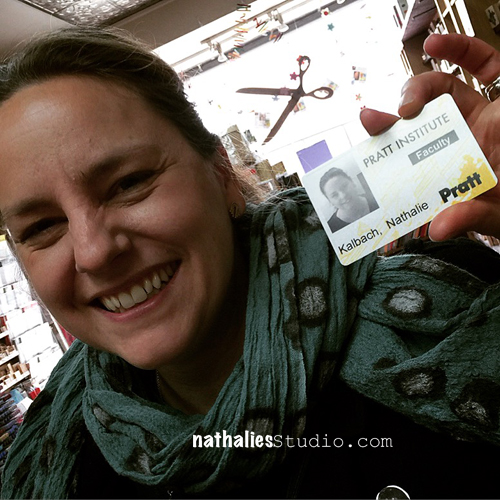 I had amazing students and I loved the room I am teaching in too …and btw …I got a locker for my supplies – YEAH- hahahaha- I know, crazy Europeans …get excited over lockers ;)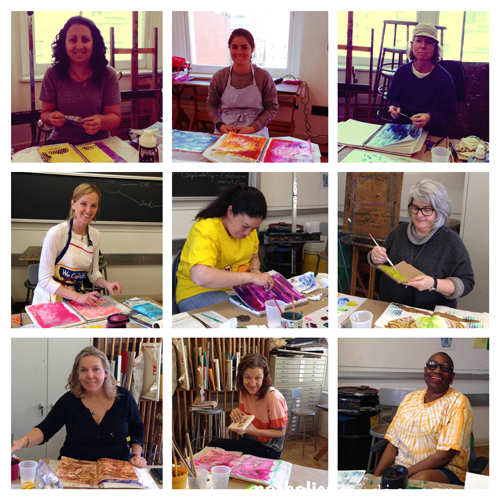 The other reason I spent loads of time in NYC …particularly at MoMA, was that I took a four week long class on Cubism there. Corey d'Augustine was the Instructor and as the classes I had taken with him in the past, this was awesome. I learned a lot.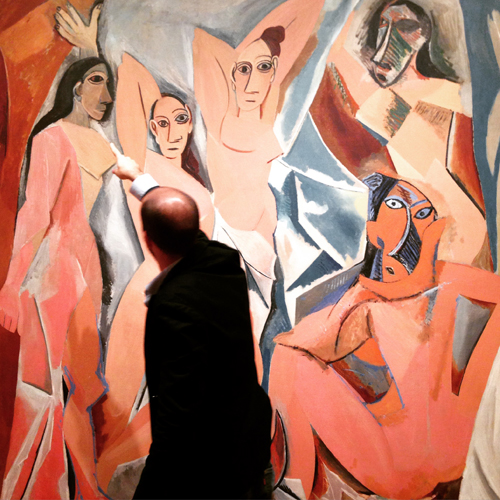 Here is Corey in front of Picasso's Les Demoiselles d'Avignon showing some early signs of cubism and the influence of African Masks.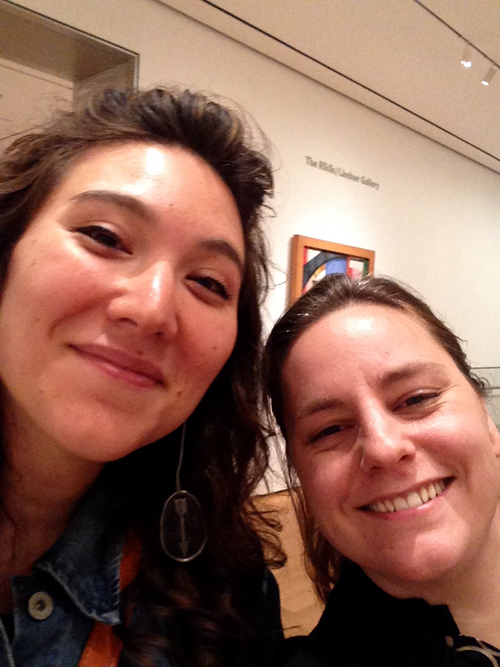 One of the best things of the class was, that I could convince my friend Julie to join me …although she told me she "hates" cubism and if the class stinks she would "let me know" every single session. We are still good friends…so I think it wasn't that bad for her- LOL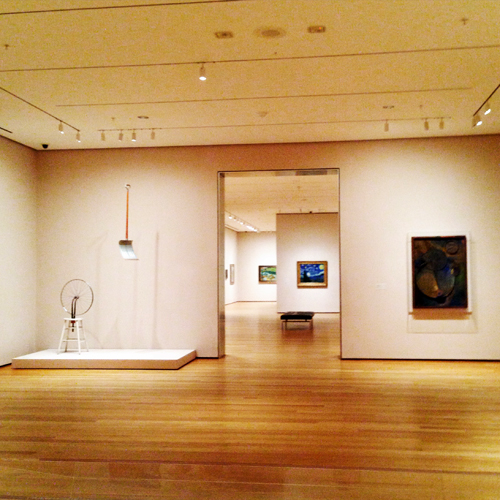 The most amazing thing about these classes is, that you are with about 5 people alone in the evening in the gallery – you can see paintings up close and without a crowd of people poking their cameras in front of you – love !!!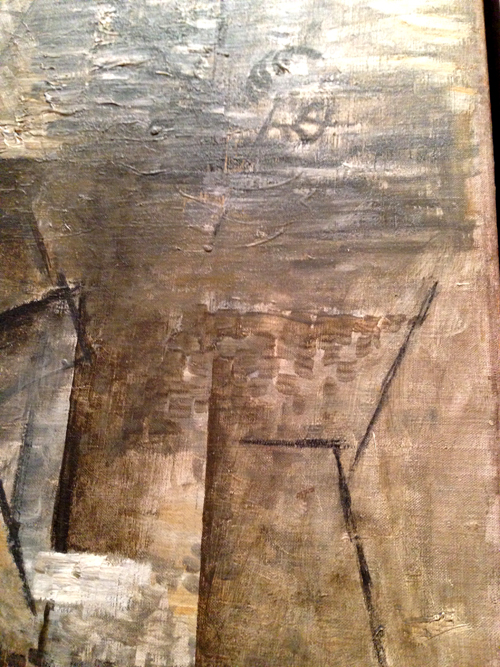 Even on the flatest Cubist Paintings the brush strokes and hand of the artist are evident …makes me always super happy to see this!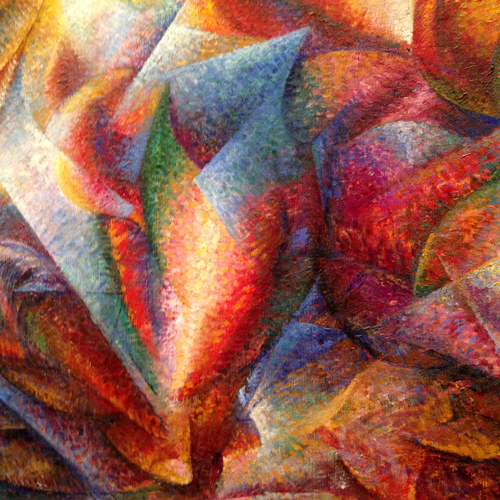 here a close up of Umberto Boccioni's Dynamism of a Soccer Player. I definitely appreciated the return of color into Cubism – the super intellectual approach to Cubism is interesting and I appreciate it but it is not really my cup of tea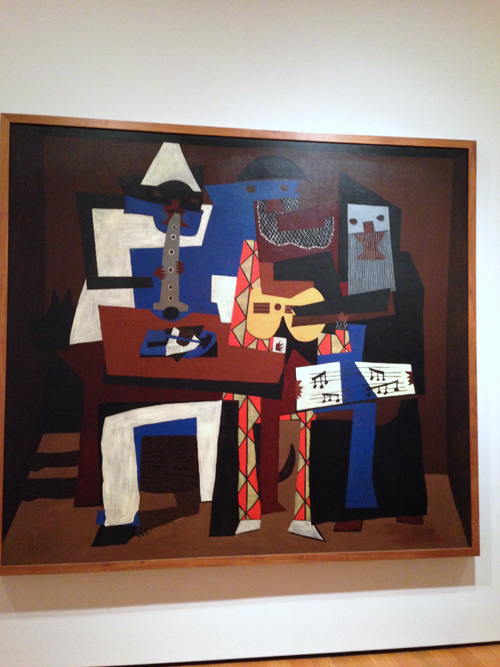 Picasso's Three Muscians make me happy :)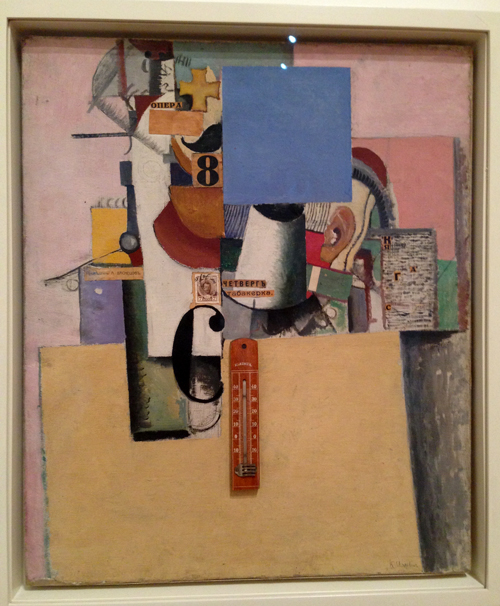 and collage elements like in Kazimir Malevich's Reservist of the First Devision.
While walking around I also took notice of those non-cubist paintings – which totally inspired me at home to take a different approach to a new urban painting- I will share later :)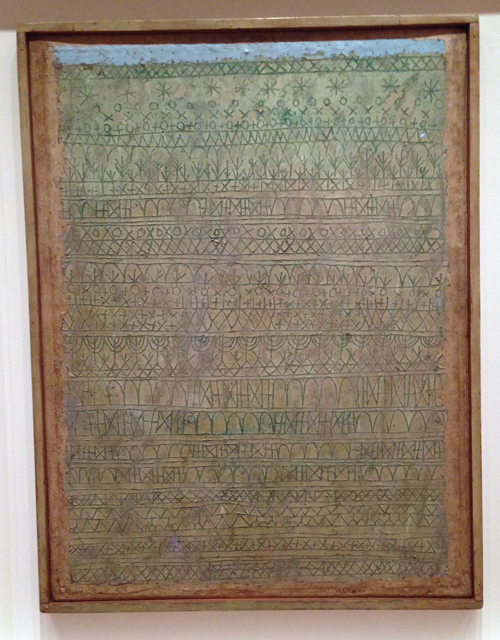 Paul Klee's Pastorale (Rhythms) – the sgraffito …LOOOOOOOVEEEE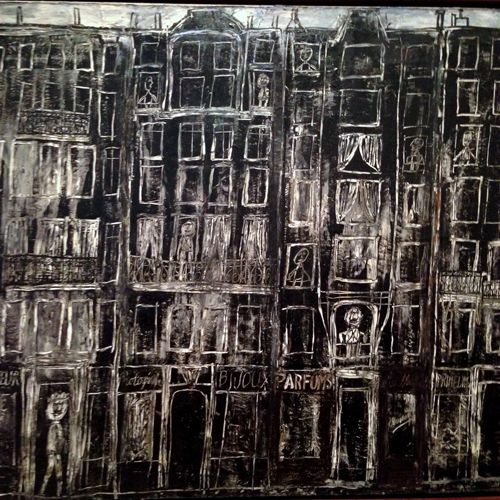 Jean Dubuffet's Building Facades – OMG – I wanted to touch it …so so cool – I didn't …believe me…I would not want to be excluded coming back to MoMA- LOL- it is my second home ;)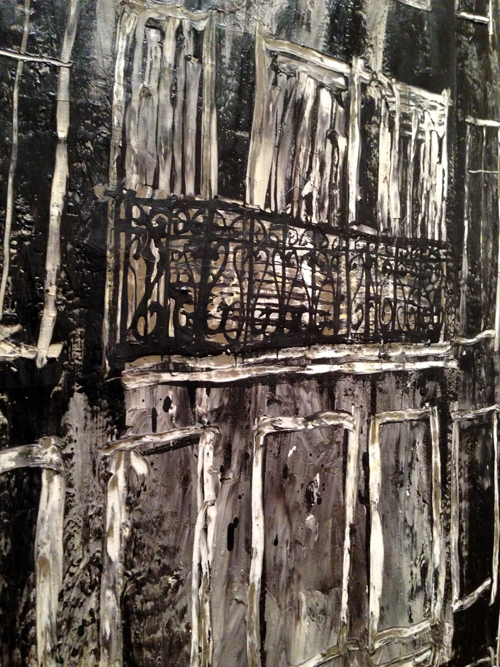 but seriously …look at that!!!
And then some wonderful friends from back "home" came to visit
And it was wonderful to spent time with them and speak Denglish …that is what happens when you have English in your head and try to speak German ….the first three sentences are a weird mix – LOL. Miss my friends already.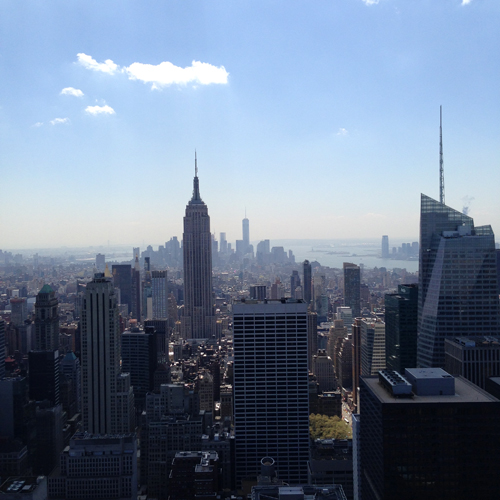 We went to ….MoMA – yep – I spare you with more MoMA pictures and walked from there to the Rockefeller Center and well…then just up ;) Nice view… I like that you can see Jersey City on the right corner :)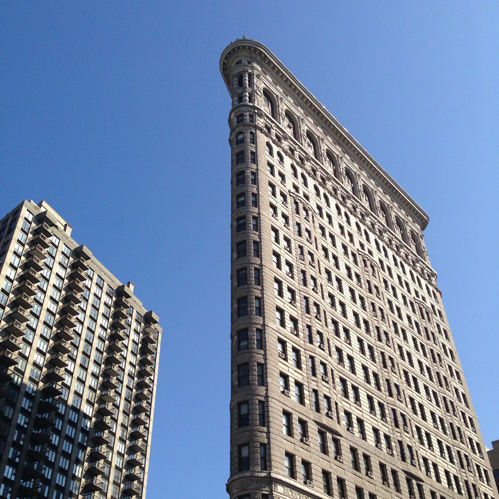 After a stop for Korean BBQ in Korea town we passed the Flat Iron building and walked down to the Highline. It is fun to play tourist in NYC especially when the weather is so nice!
I just love the Highline- yes it is crowded but the views and the different perspective of the city is just awesome.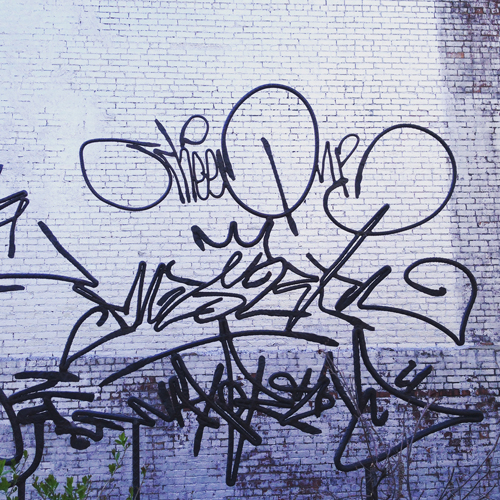 I loved this sculpture called "physical graffiti" by Damian Ortega which looked so cool against the wall.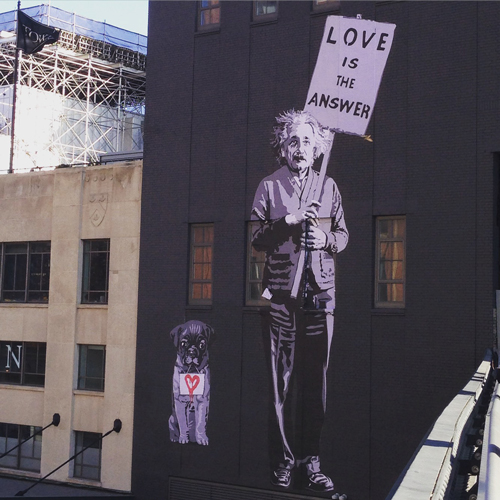 And this is the last picture …which is a pretty good one for a last picture of a post :)
Hope you had fun seeing what I was up to in the last weeks in the city …now …of for some studio time ! Have a gorgeous day you all!