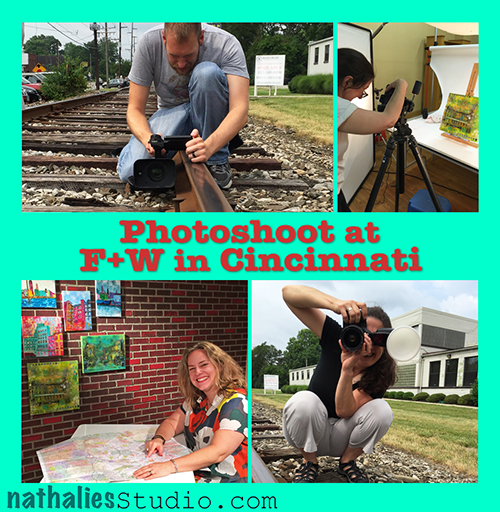 This June I went to Cincinnati for the photo shoot for my book. It was such a fun week and I loved learning yet another step on how an art & craft book gets put together.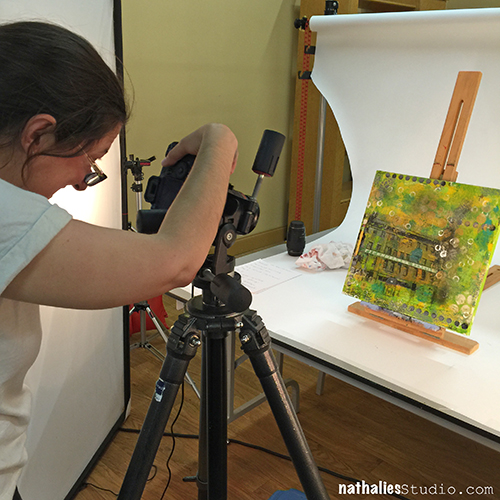 Christine is the awesome photographer for F+W and here she is taking photos of some of my artwork for the book. What takes me ages to do took her about 2 seconds per painting.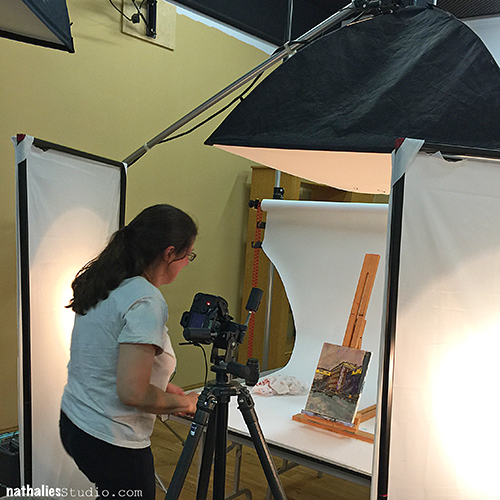 The interesting part was how the step-outs for the book are being photographed. There was an insane amount of pre work involved. Basically each step needs to be prepared so it can be photographed without stopping and waiting for paint to dry or layers to be applied. So I had to replicate certain projects about 10 times, just so I could show the different stages of a technique. Which …admittedly while preparing wasn't my favorite part- but it made the photo shoot a breeze!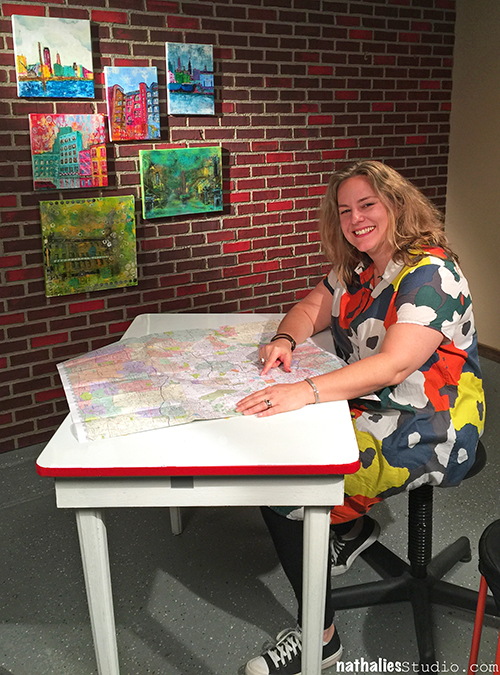 We also did some video shooting for the promo video of the book …yeah baby – hair frizz is my name on a hot and humid day – LOL.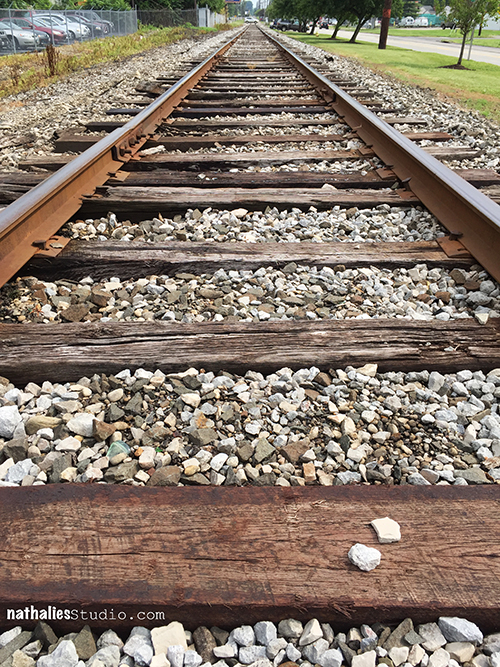 We filmed some footage on a train track – yes for a different reason when just getting rid of me *Wink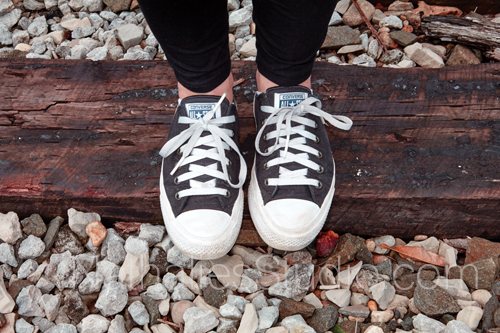 Aaron below was looking out for me and that there is no train coming …well in this pic he is being shooshed away by me so I can take a picture, but for the rest of the shoot he was either protective or attaching clothes pins secretly onto us.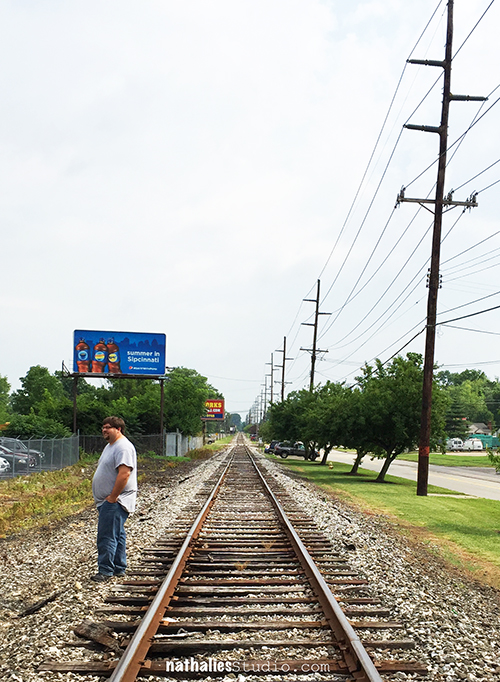 Justin filming me doing "weird" stuff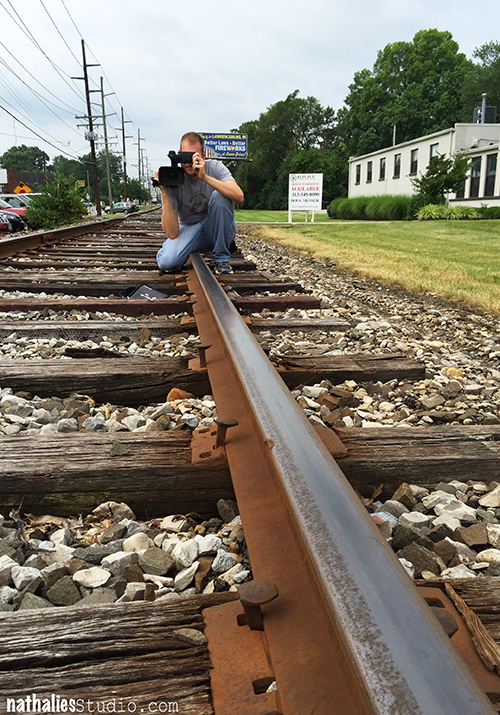 And Christine taking pictures of Justin filming me doing "weird" stuff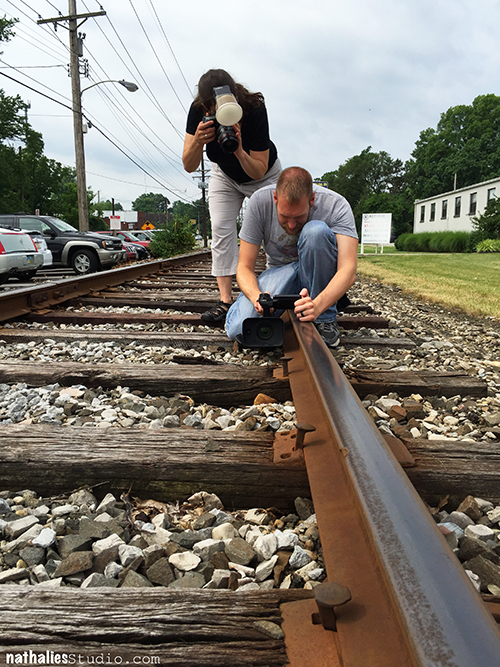 Oh – and Aaron on hour 3 walking around with the clothes pin that I attached onto him unnoticed. Take that – LOL- I can play the game too ;)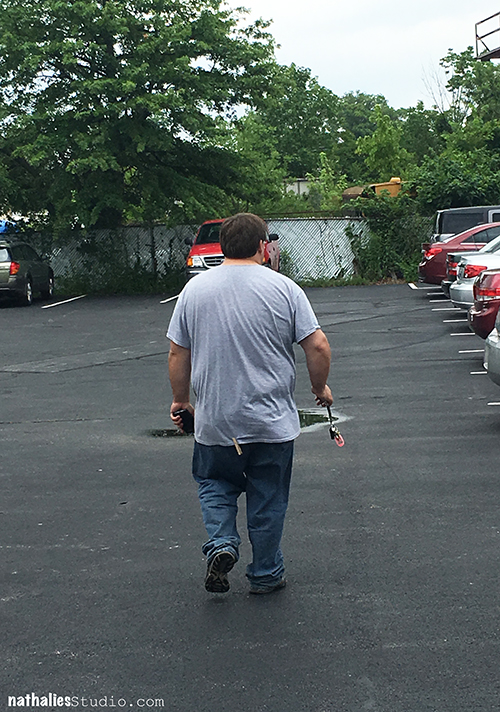 And for the rest of the week I was Ellie …because …you know certain coffee places like to give you new names – hehehe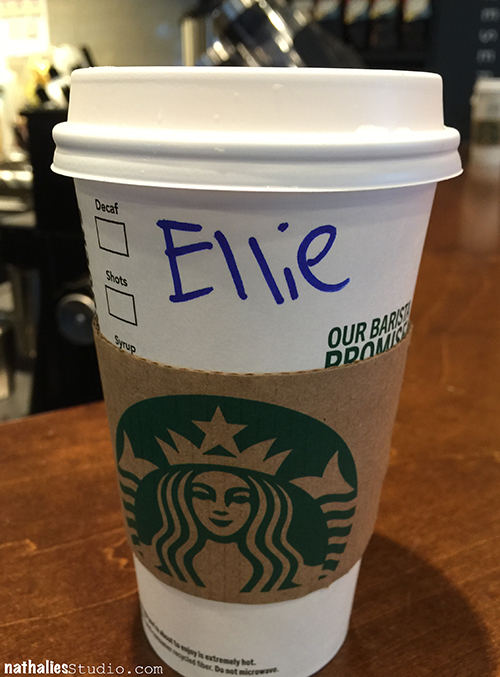 It was a lot of fun and I am so grateful that I get to work with such an awesome team on something that is so dear to my heart. The book is going soon to copy editing, so I have a bit of a breather time before I get it back. Oh man this is really not for the impatient one- hehehehe.
Have a wonderful day my friends .. yours truly
ellie