Thank you all for your wonderful and sweet well wishes on the blog and on FB and other social media! We made it to Jersey City last Saturday and were greeted by a big group of family and friends who helped us getting some furniture and something to eat into the apartment till we get our container in a couple of weeks.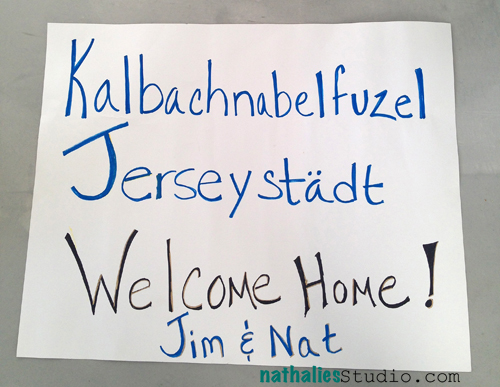 We love our new apartment in an old pencil factory. I love all the buildings connected with this factory – every time I step out I cannot stop looking at them.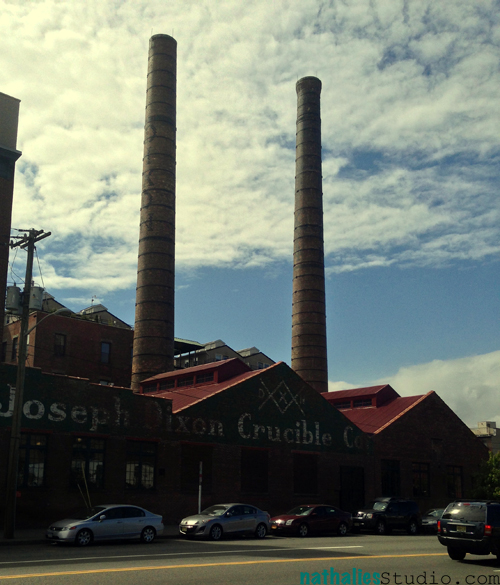 We have been extremely lucky with our apartment and we have an amazing view from our deck. Know this lady? I think that is the right lady to see when you immigrate to the States, don't you think? ;)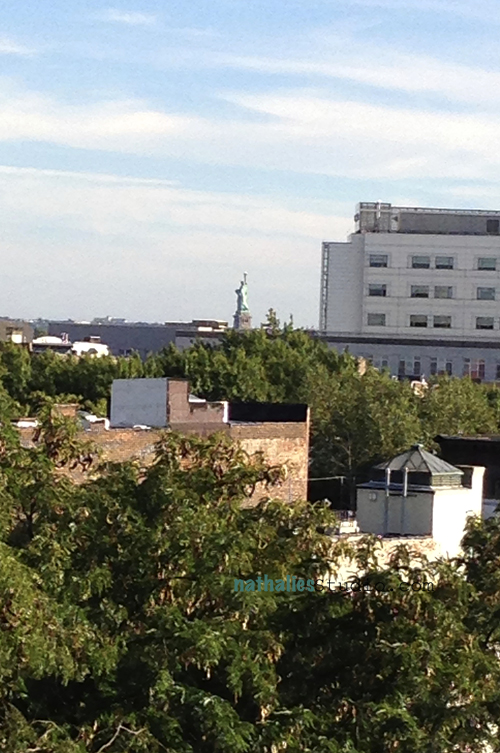 And to the other side we have a good view of the skyline of J.C. and Manhattan (with the Freedom Tower peaking out)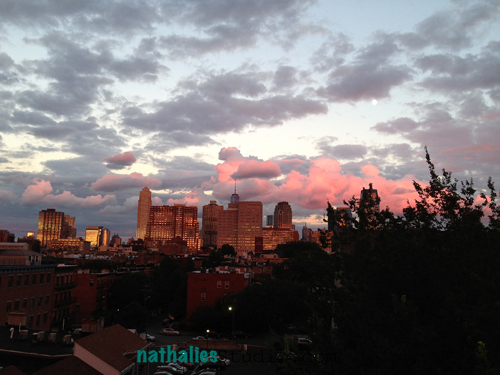 And we had some breath taking sunsets so far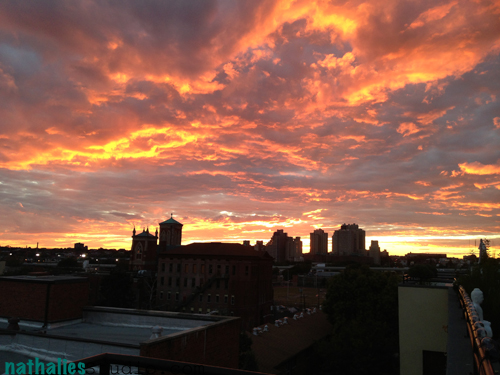 The first week here was crazy with paperworks and errands and about 15-20 times a day we realize that something we take for granted is in the container. For example when you buy stuff for a casserole at the Farmer's Market and then you realize…you don't have a casserole ;) But the camping is also fun. The cat? Welllllllll….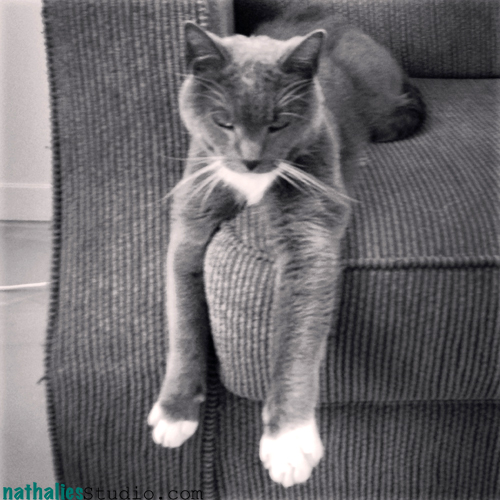 I have to say I am amazed by Niles. He did not complain at all in the plane and although we were going to keep him for a couple hours in his own separate room so he could calm down – he came out greeting everyone and exploring the apartment very quick. Only the second day he seemed a bit down but now he is figuring out all the cool places he can hang out…I think he got quicker adjusted than us ;)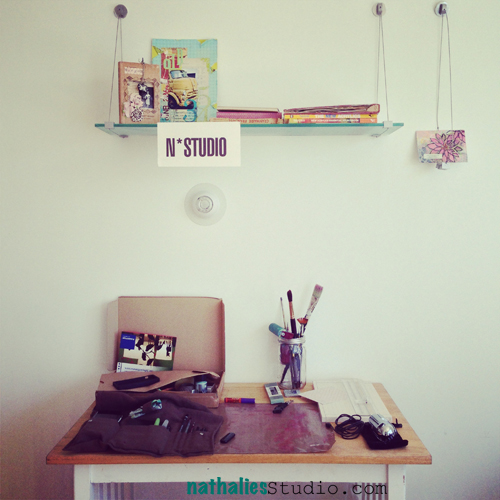 Now it is back to work :) I set up my camping-emergency n*Studio and I will first start to catch up on all the emails in the inbox, then pick all the remaining winners of the blog hop and a new Online Class is coming soon too and then there is the scheduling of new classes… and and and. Hang in there :)
Have a wonderful and gorgeous day and extra big hugs from me today
nat