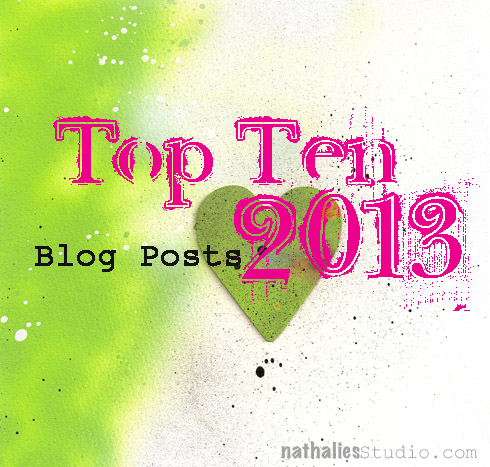 As said earlier in my Top Ten Photo Post – it was a crazy year. Lot's of things happened in my life as an artist and my private life…if you can divide those two things. I cannot not and I see that reflected in my blogging. I definitely  share more of my private life and my opinions- it is in the end what makes my art work me- it is a big part of me. Some like it – some don't …but well ;)
So here are my top ten Blog Posts of 2013: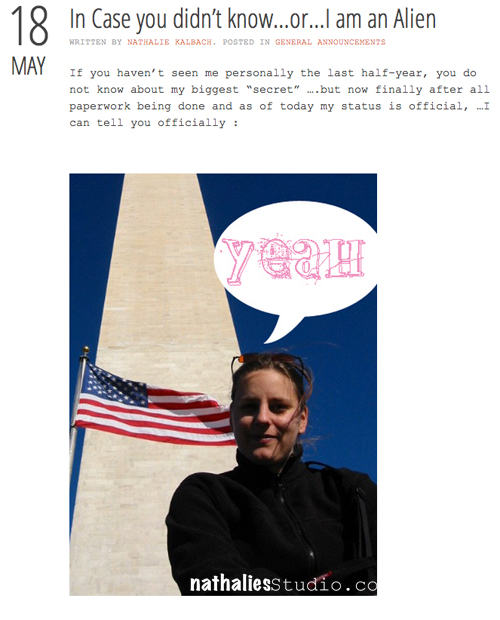 It was a big step. After my sweet husband living in Germany for the last 15 years we moved to the U.S. in September.And boy- all the preparation for it. Just the time and paperwork for the visa application was way longer as I would have ever anticipated being married for 10 years to an American but with only 6 months for the visa to be issued- I can call myself lucky.  Preparing the move was crazy too and I would understate it, if I would say it was a piece of a cake. It wasn't it was emotional, draining and exhausting. But it has been a good decision so far. I love it here – I love our new home, I love the neighborhood, I love living here. It is different- I have many daily observations as a Kraut in the U.S. – LOL – but of course I am missing my friends over there and my family. The good thing is – we have family and friends over here too and we missed those back in Germany :) All in all – I am a happy Kraut-Alien ;)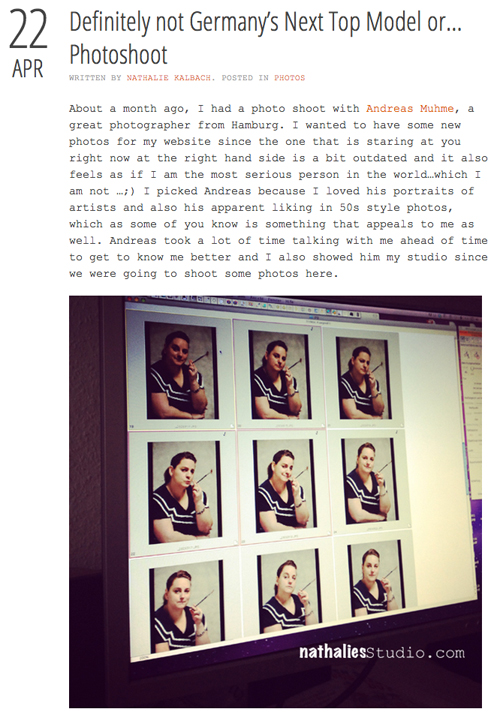 I learned a lot about myself this year…hahahha- scary he? I had a lot of fun at this photo shoot but it also showed me a lot about how other people receive you, how you would like to be received and how reality can kick in big time  ;)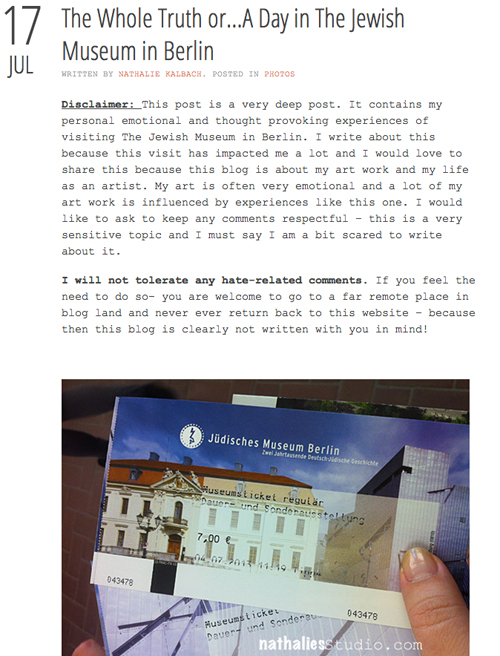 This was an experience and a topic which was hard to write about – but I am glad I did. It was a very deep experience with my friend Julie and I will never forget our emotions and exchange due to visiting this exhibition.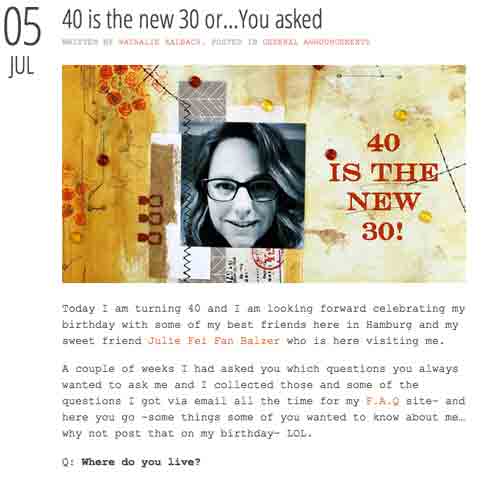 I had a lot of fun putting the answers to those questions together on my "turning 40" post :)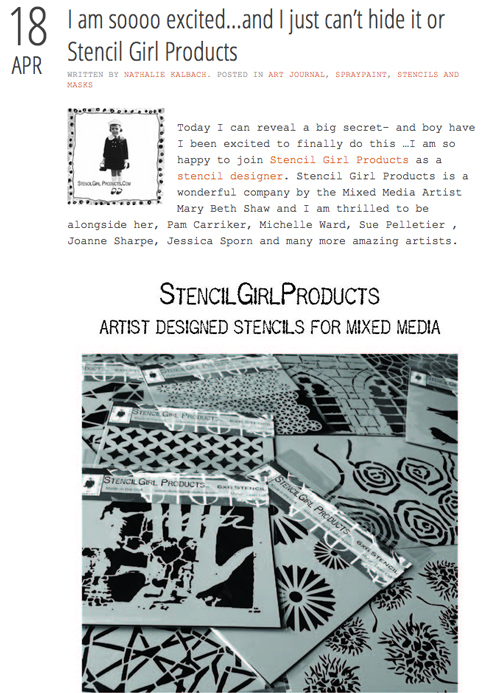 Coming out with my own Stencil Designs for StencilGirl Products has been one of my biggest artist highlights for me this year. It was a dream come true!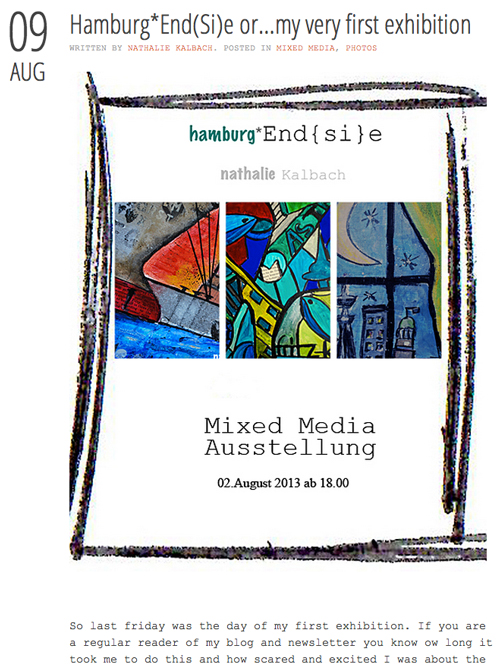 My very first exhibition was another huge highlight of my artist life this year. In this post I am talking about what I learned doing this. I hope one day I will do this again.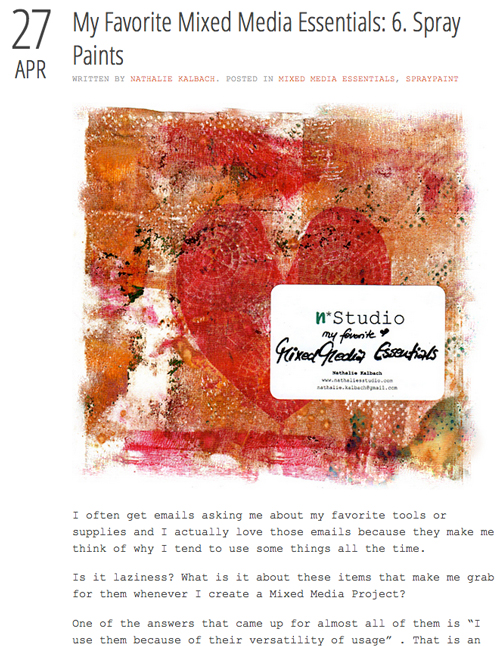 I continued my favorite Mixed Media Essentials Series – and this is a reminder that I have still a couple more sequels to go – so I gotta get going on this :)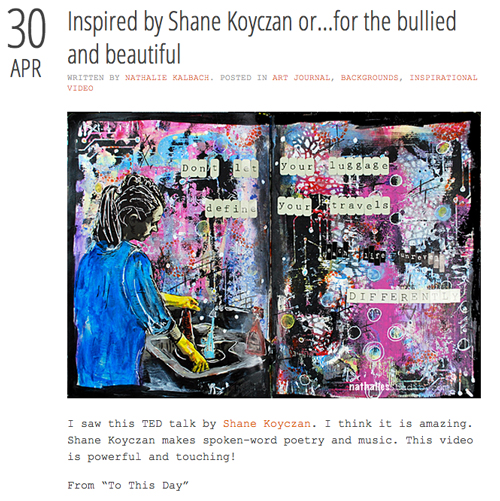 I love when something I see or hear inspires me right away to create something – and so did this poem by Shane Koyczan. I saw the video and afterwards I ran into my studio and created this art journal page .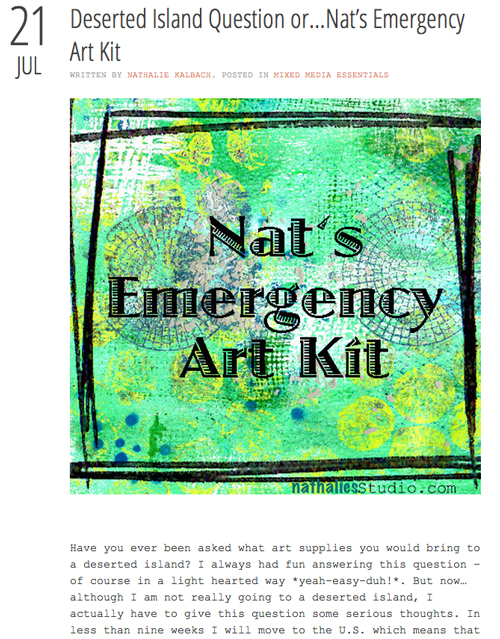 Moving to the U.S. and having at least four weeks no studio supplies as those were being shipped on a boat in a container forced me to think about an Emergency Art Kit. It proved to be a VERY valuable kit during those four weeks – I am glad to report that this will be my go-to Kit if I need one again :)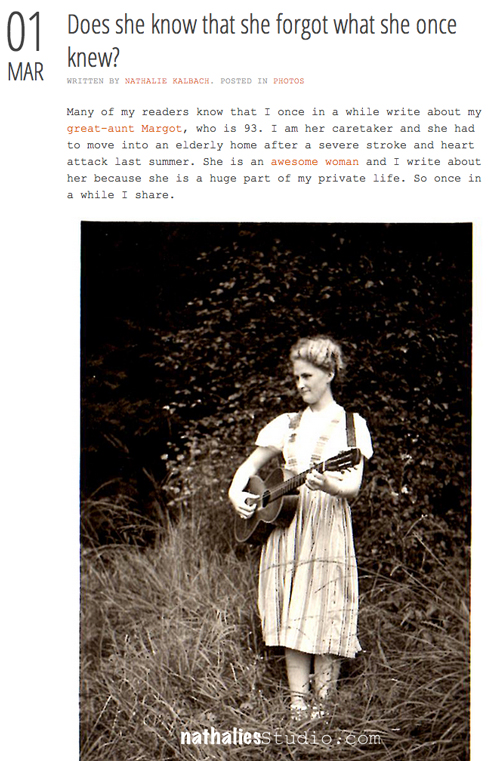 I used to write so much about my grand-aunt Margot- and this one was probably the only one in 2013. She is a huge part of my life as some of my long time reader know- but as Dementia is taking over now every day- it is hard for me to write about her – I will again soon  though.She is doing good, it is just tough to deal with as I know anyone who experienced Dementia in their family can relate to.
That was it – my top ten blog posts I wrote this year and that reflected big parts of this year or influenced me . I hope you enjoyed some of those posts along the year. I thank you all for reading my blog – I am very grateful for you and your comments have made my days throughout the year! THANK YOU!!!
hugs
Nat