How about, I start sharing some of my projects I did for CHA for my brand-new Signature line of stamps with Stampendous! ? It was lot's of fun creating this layout: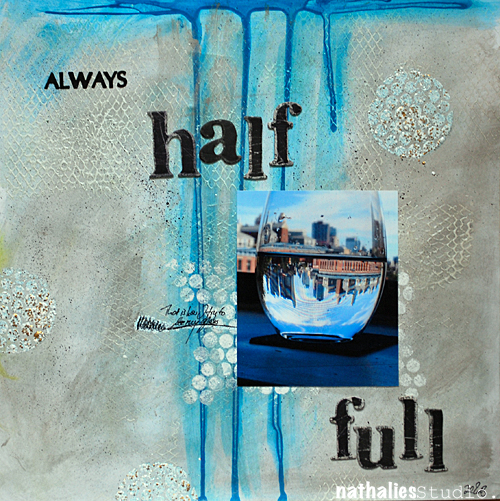 For this layout I used my Wired Stamp set:
It comes with a free template which I used behind the photo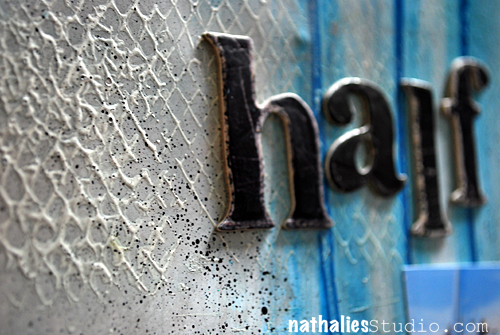 I had stamped with Gesso on white card stock – let it dray and then added Liquitex Acrylic Inks with a cosmetic sponge and also by dropping it down the top.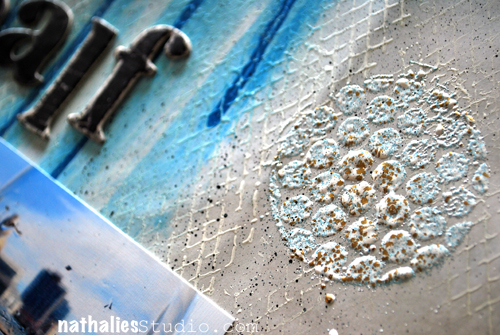 I also used the stamps embossing with Stampendous Aged Enamel – love the 3-D Effect.
I will show you some more projects and techniques over the next weeks with my stamps – also I will share some projects other people including the wonderful Stampendous Design Team did with my stamps. If you want to know where to get my stamps– I started a list of stores here – and I will add as I get notes from Stores that they arrived. If you are a store owner and carry my stamps- please let me know -so I can add you :)
Here are the supplies I used with this Layout:
Have a beautiful day
hugs
nat