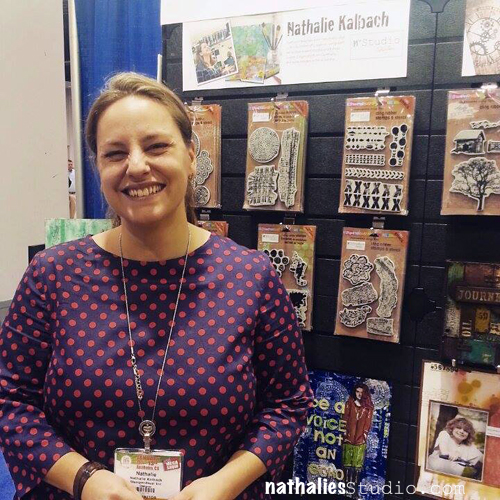 As posted a couple days before I just came back from six days at the CHA Show in Anaheim, California. CHA is the Craft and Hobby Association and holds a big Trade Show for the latest and greatest regarding Craft and Hobby every January. This year my second round of stamps were released with Stampendous at CHA and so one of the reasons to go there was, of course to promote them. Weeks ahead of the Show there is sample work involved- which is always a headache for everyone because the show is right after the holiday season. Besides demoing I also did some filming at the Show, visited some very good business seminars and attended some meetings. Many years I didn't even had time to walk the floor but this year was all under the motto : Work Hard – Play Hard and I had a lot of fun meeting friends in between. Most of these photos are intended to make my friend and annual room mate Birgit aware of how much fun she missed and come next year again (girl, I missed you soooooo much this year !) – Here are some photos :)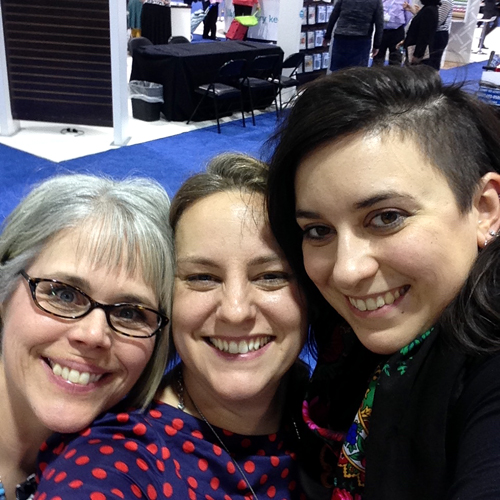 getting sandwiched by my sweet friends Cat and Anna!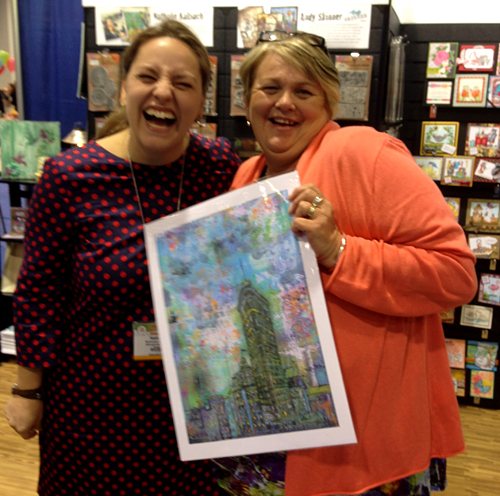 being super stoked and showing my tonsils because Helen bought my Flat Iron Print and is bringing it to her home all the way in Australia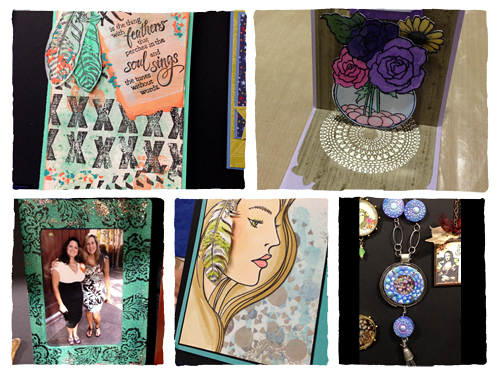 checking out the gorgeous work by the Stampendous Design Team and spying my Stamps and Stencils in their work!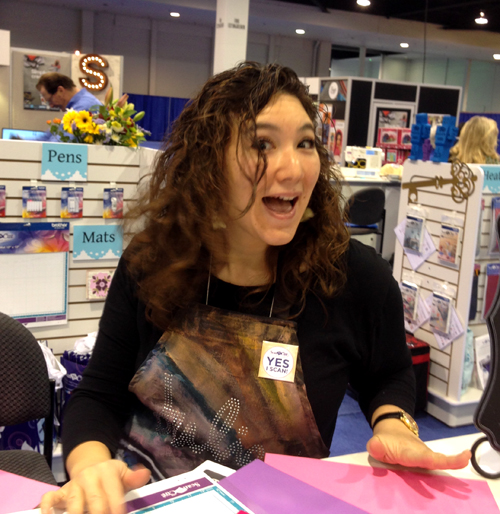 once in while visiting my bestie Julie and have her show me the Scan N Cut which I got for Christmas and make her show HER tonsils ;)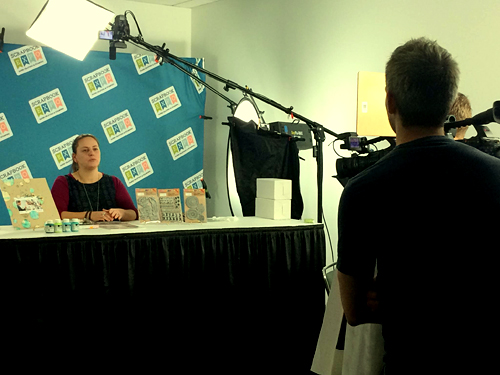 Filming a 2 minute tip of the day for Scrapbook Expo without flinging paint over the very clean filmset (yes I managed …barely but I managed ;) )
Talking to Tenia who just got published using my stamps (woot woot talented girl!) and being photobombed by JumpStarter John (Tenia's Face- price less)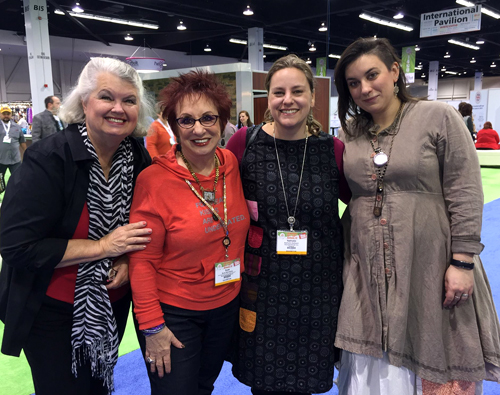 Running into Suzanne, Suze and Anna – love! And …photo stolen from Suze  (confessing!)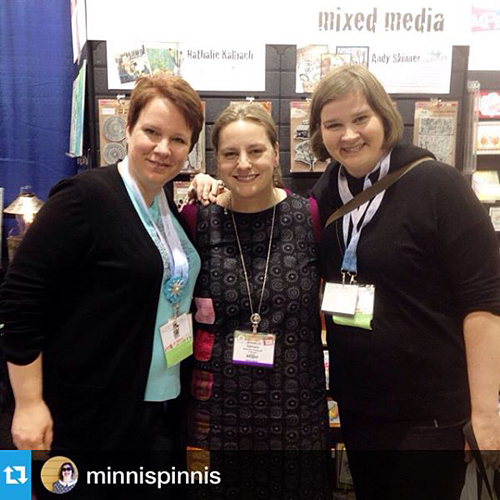 Seeing my gorgeous Finnish friends again …next time in Finland? ;)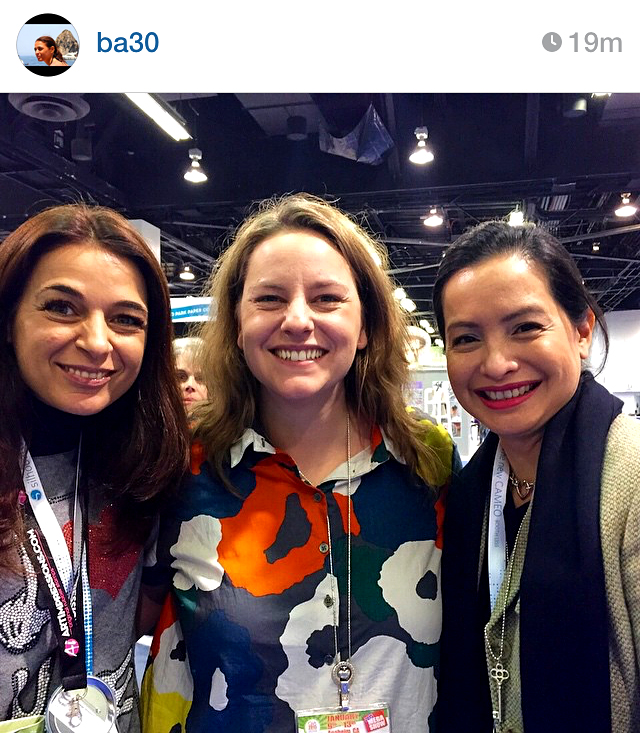 My friends Barbara from Italy and Jing from Dubai – too short …so sad – another year till I see you again!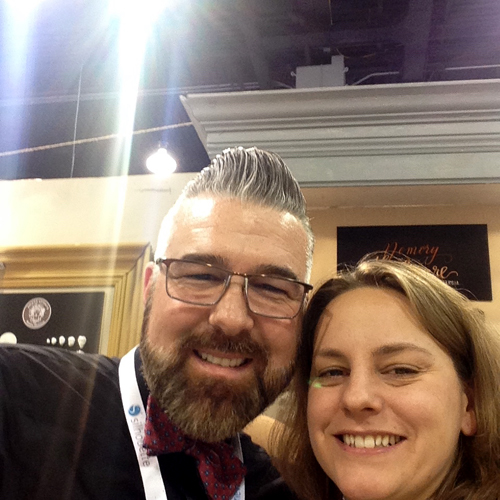 Getting a hug by Denny ….I must be on a stool or something or he is kneeling down- because he is really way taller than me – LOL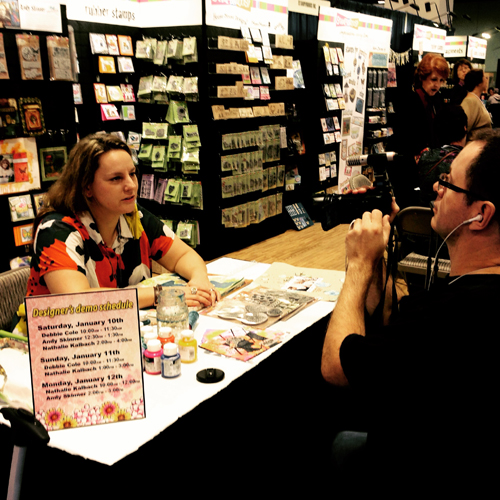 Filming with ScrapTime and talking about the new Stamps. Fun!
Having a good talk with Seth sitting outside in the sun before the show starts on the last day
And that was it – I met many more friends in between- but you know …you cannot be attached to your camera ALL the time (well you can…but – LOL) . It was a great show – I had a really good time and I am looking forward to next year …even though for two days after coming home,  I was pretty much exhausted and did not want to talk much (I think that is how we all end up after the show – it is pretty intense to be on all time).
And now it is back to the studio and do some creative work :)