While I still love wonderfully printed papers, my main focus at CHA was on tools and supplies that support my style in Mixed Media  – so here are some of my favorites I spotted (there is WAY more – I just didn't take photos of everything)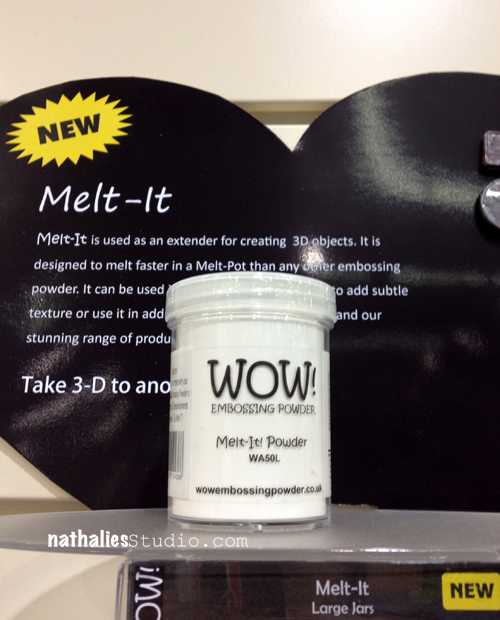 Melt It by WOW! – you can heat it super quick, quicker than UTEE and you can create 3D embellishments with it- So fun!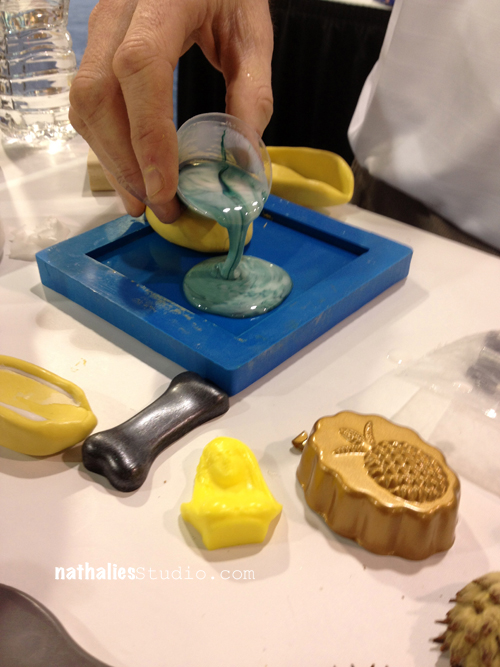 Amazing Mold Putty …to make your mounts for the before mentioned for example ;) You bet I have some funky ideas in my head to try out for workshops already. Can't wait to play with it.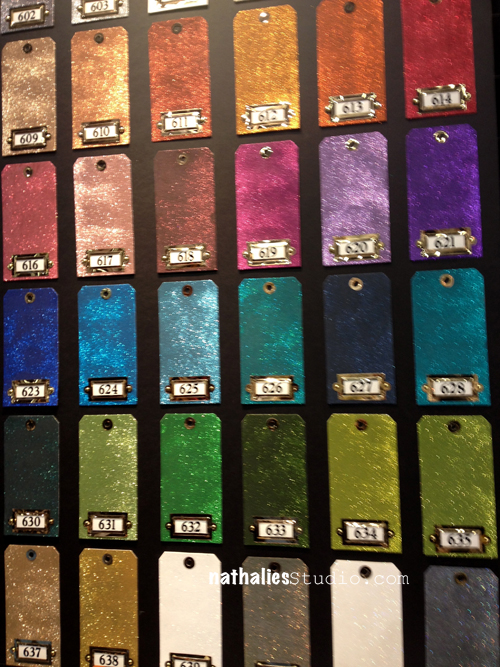 Elizabeth Craft Design with this really cool Silk Microfine Glitter – it feels like velvet and it comes in these amazing colors- just love it!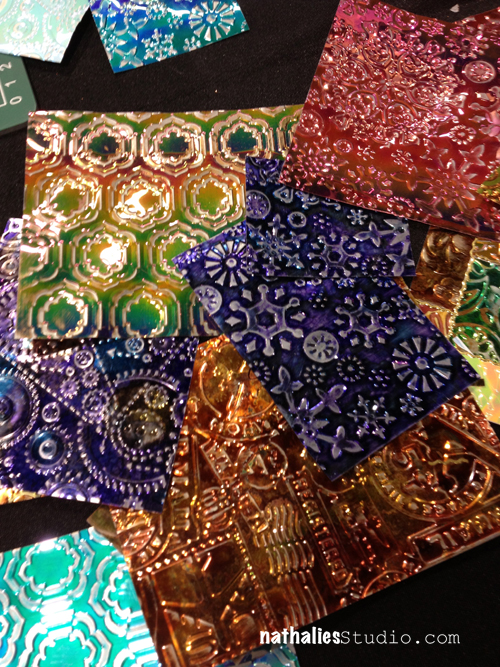 These Shimmer Sheetz – they are plastic – some are double  cored and they can be dry embossed with the advantage that they are light and won't go flat again. They can be altered to look like metal or sanded- totally AWESOME!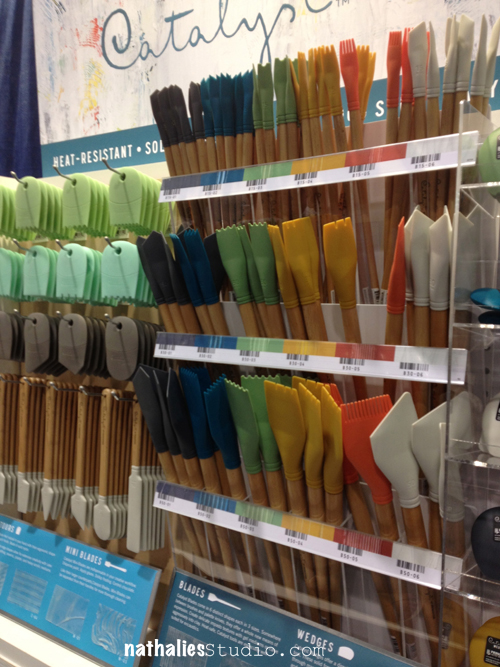 While I had already some of those texture tools by Princeton– they came out with a couple more- sooo love them.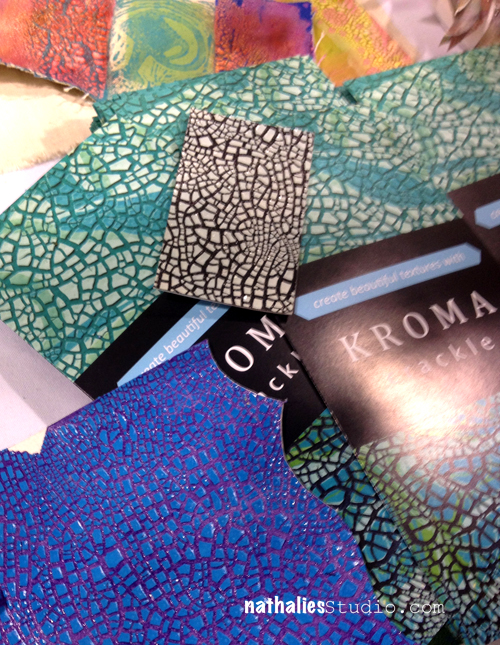 Biggest Crackles I have seen – this by Kroma Crackle– is in my bag and is yelling to be tried out- I cannot wait!!!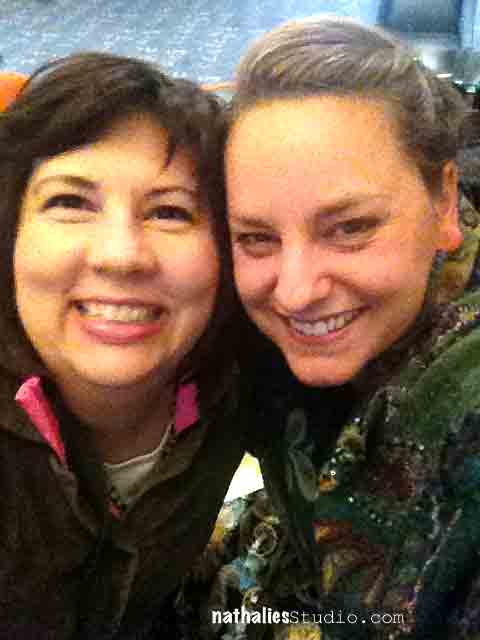 And then there is some people I spent some time with and that was awesome – like Dina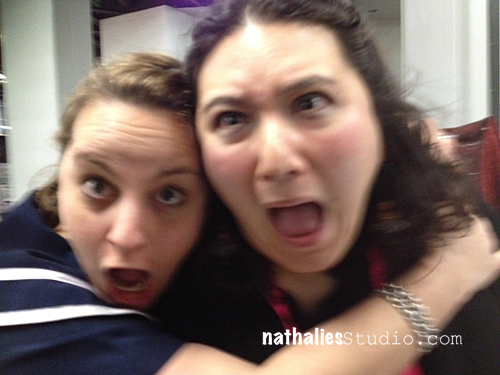 and this picture is making me laugh so hard….even blurry it had to be shared- LOL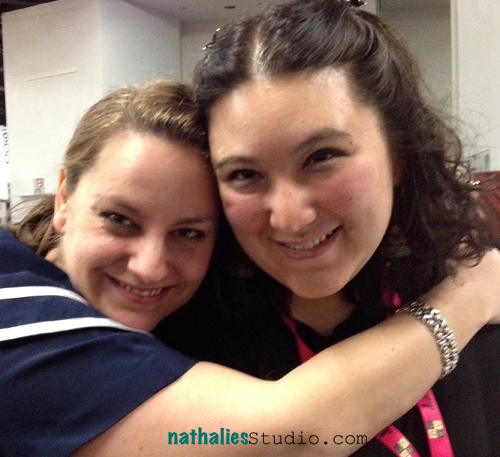 ok- let's play nice – Julie and I – love her so much – I didn't wanna let her go- I probably choked her quite a bit LOL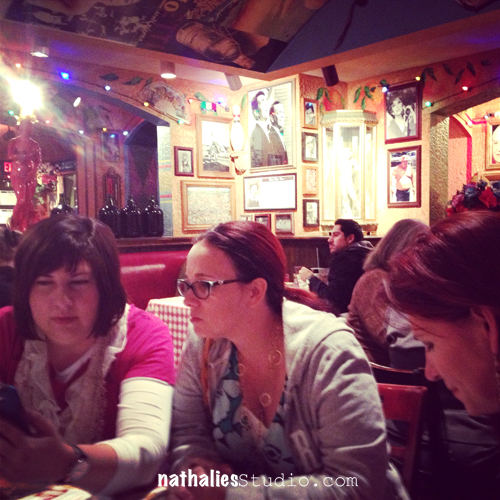 couple dinners with my fave girls :)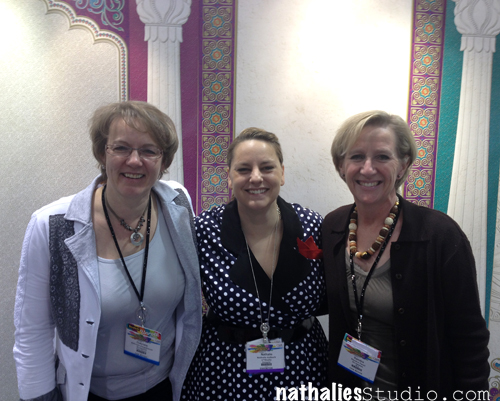 Bumped into the sweet girls from Scrappies – so looking forward to our workshop weekend in April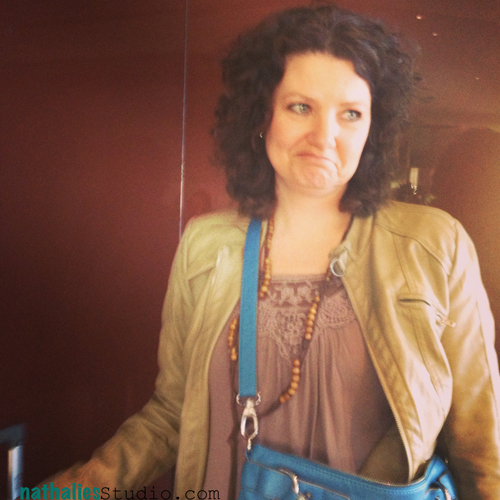 and of course my sweet friend Birgit- here I say good-bye and we both cried liked babies. Looking forward seeing her very soon again!
It was a great show! I am inspired and full of ideas for new workshops and new workshop dates- can't wait to share :)
Have a gorgeous day
Nat