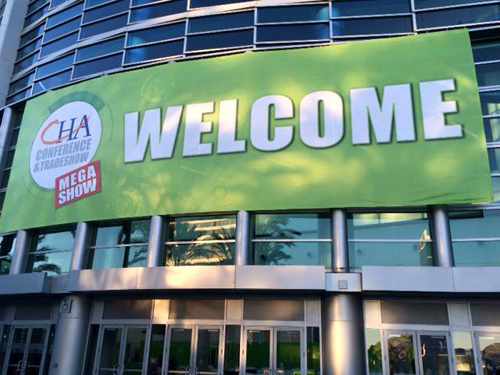 I just came back from six days at the CHA Show in Anaheim, California. CHA is the Craft and Hobby Association and holds a big Trade Show for the latest and greatest regarding Craft and Hobby every January.
The most asked question between Designers, Artists, Crafters and Educators this year was "Have you seen anything exciting at CHA where you think I should head right over to?" This wasn't an easy question to answer. My friend Seth Apter did a great job listing the Trends to Watch and some thoughts on his blog – and I agree with everything fully .
SURFACES/Substrates: 
I personally was on the hunt for Surfaces/Substrates at CHA whenever I had a bit time between meetings, and demoing (I will post some photos of that later ;) ). As most of you know I am working with my dream paint company right now and I am always on the look out for some wonderful surfaces that I can incorporate in my artwork or in my Mixed Media Workshops.
Mixed Media is still a hot and climbing trend in the Craft and Hobby Sector and it was EVERYWHERE but it was really hard to find something that made me excited to work on regarding as a surface. Most paper crafting manufacturers seem to venture into producing paints and media that already exist. I was a bit surprised by that. Wouldn't it would be so much more innovative and successful to come up with something unique that works with the products a paper craft company already manufactures but also supports other media? Oh well….
Here are my top 5 surface products I found by Craft Manufacturers:
Relics and Artifacts by Susan Evertson for Prima Marketing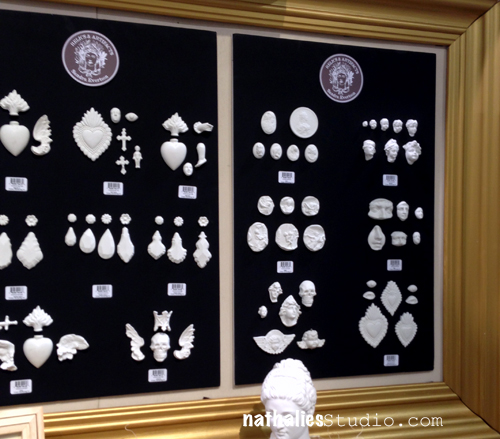 These resins excited me! They were unique and not main stream- they can be used in Mixed Media – Assemblages, Canvases but also for Scrapbooking and Card Project. For me a great idea and I love the unique designs !
Mixed Media Albums by Graphic 45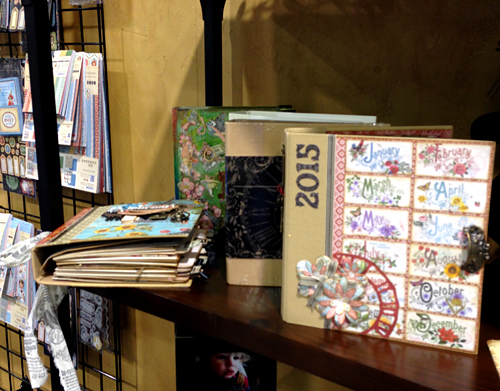 Nice and sturdy cardboard albums, in different color schemes, with nice and thick paper inserts – different designs as with pockets and tabs. Graphic45 came out with some great paper lines and embellishments to go with those books to make them into calendars or recipe books- but they also can be altered and used with paints – I cannot wait to play with one and make an Mixed Media-photo-album out of one of those.
Mixed Media Boxes by Graphic 45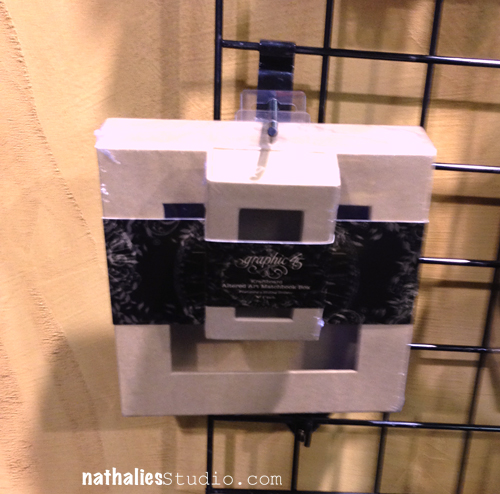 I know… Boxes – but- I liked those- nice quality boxes – with so many possibilities. Alter them with Scrapbooking Paper, make recipe boxes, make shadowboxes, home decor items- with photos – use them for a Mixed Media project …you see –  endless possibilities and a good fit with their already existing paper products!
Just Add Watercolors by Cosmo Cricket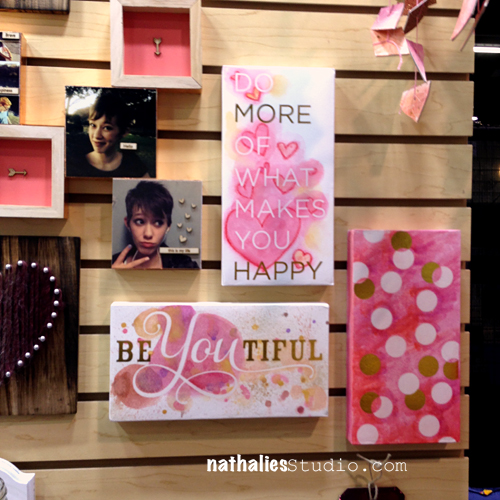 Cosmo Cricket did it for me this year in coming up with great surface ideas for the craft and hobby industry!! I love their Watercolor paper, cards, tags and blocks printed with gold and clear foil resist. You can not only add watercolor, but also acrylic inks and make some easy yet artsy looking cards etc. I think this is a great gateway into experimenting with Mixed Media for people that want to get a tiny bit messy but are still clean paper crafters !
Gallery Blocks by Cosmo Cricket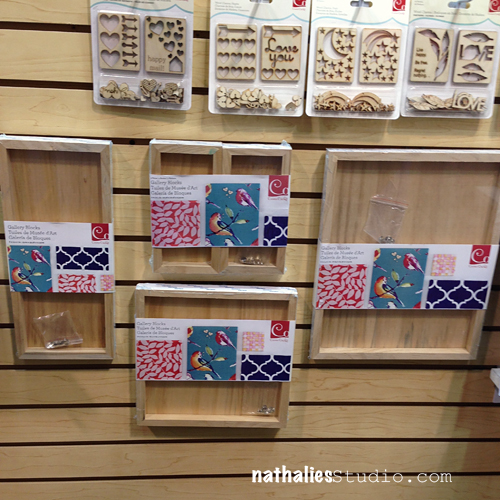 This one was my favorite! These are  canvases with a wooden back. You can use them either kind of like a shadowbox or paint on the wooden surface- which is fun too – as you will have a frame then already. BUT even cooler, if you want to wrap it in fabric, they added super strong adhesive on the edges and every block comes with thumb tacks for reinforcing the corners. this means you can add any painted fabric – duck canvas, stained and painted canvas or fabric on top of  it- in an easy peasy way. GREAT idea!!!
That was the result of my Surface and Substrate hunt . Oh wait, speaking of Mixed Media Surfaces ….looksie what I found in the Ice Resin Booth ;) That is the suitcase that Jen Cushman made for her Creative JumpStart Video- if you are signed up – you will recognize it :)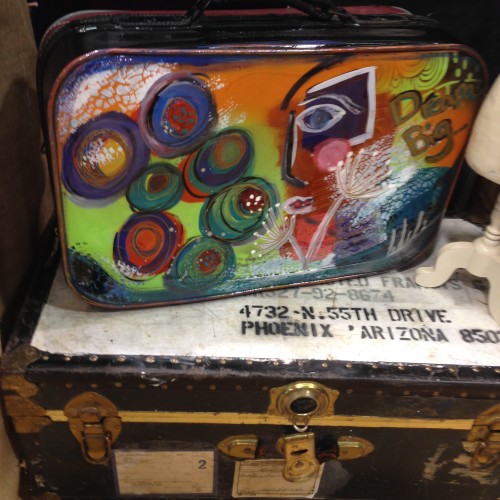 If you were at CHA- let me know your thoughts- and if you weren't let me know your thoughts about surfaces or substrates you personally would love to see !