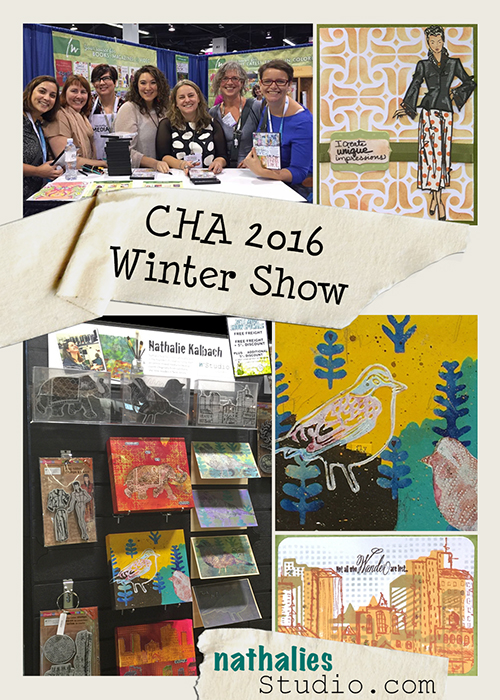 At the beginning of the month I flew out to the CHA Winter Show. CHA –  organized by the Craft and Hobby Association – is a trade show showing the latest craft industry trends and forecasts. It is also a yearly meeting point to network and attend seminars and workshops and a lot of Craft and Hobby Retailers are traveling from all over the world to come and check out whats new.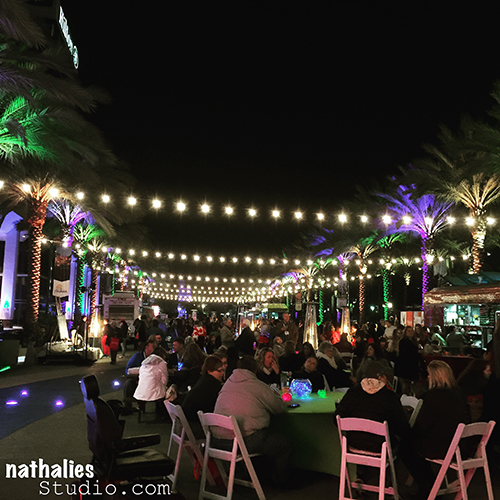 The Winter Show took place in Anaheim (as it has been the previous years) and it started off with a nice outside party (alas…it was pretty pretty cold in Anaheim this year)
Besides all the work and lot's of meetings – the best part of CHA is meeting old and new friends :)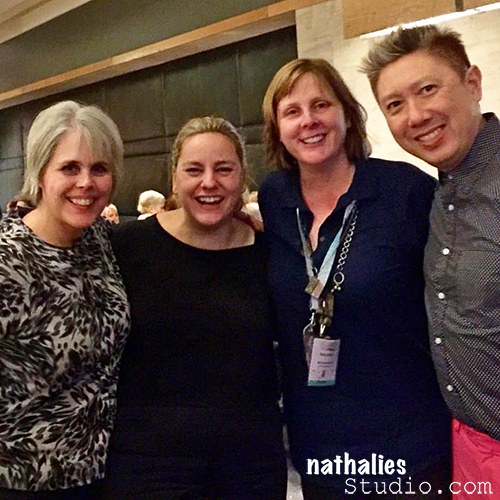 Here is my sweet friend Cat Scanlon (one of our Creative JumpStarters!) , Marjie Kemper and Jonathan Fong. We had a fun talk and evening together. I love hanging out with creative people :) I also had a wonderful breakfast with JumpStarter Joe Rotella, but wow- we forgot to take a picture …you know..the food was just more important ;)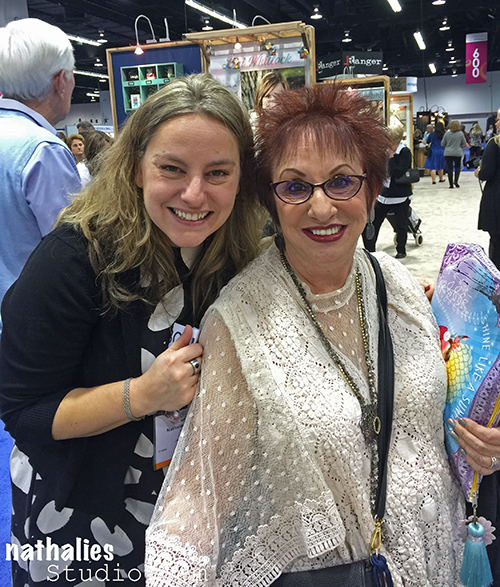 Speaking of JumpStarters – here is Suze Weinberg– love her so much! It was just too short this time!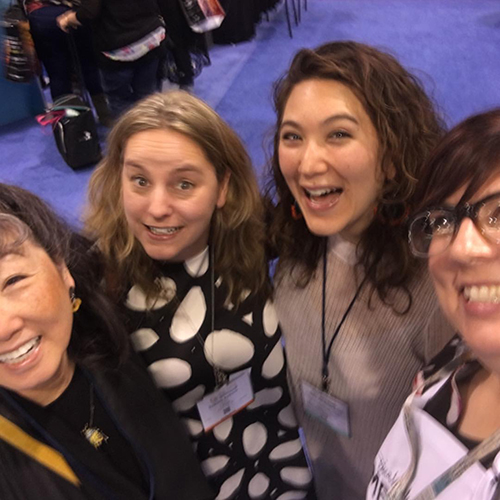 and then there was this crazy bunch – LOL. Nothing better than seeing my bestie Julie Fei-Fan Balzer and her mom and Dina Wakley – just keep a distance- lol- we are nuts…and we do not know how to take selfies ;)
We actually took this picture after our DVD signing for F+W (Art Journaling Live 2)  – that was a lot of fun …despite the fact that Julie and Dina were stealing the best pens all the time ;)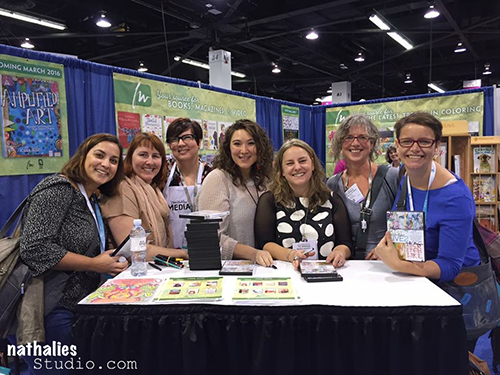 Here we are with my sweet Dutch friends from The Craftorij – where I taught last summer. So good to see those girls again and I am glad we also got to spent some more time together later.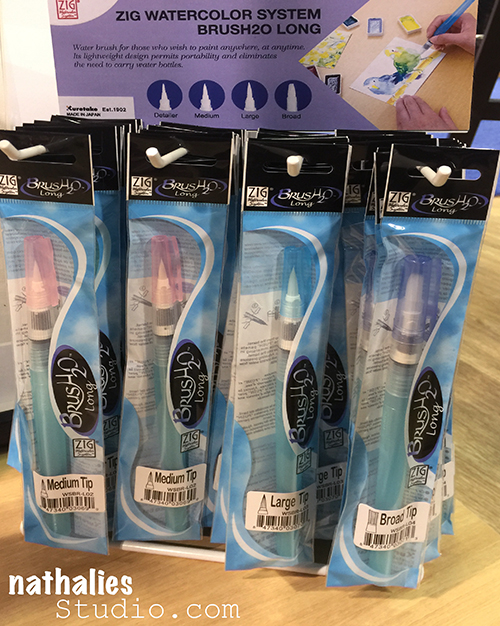 I actually had a bit of time to walk the floor and to check out some new/newish stuff. This watercolor brush by Kuretake which is extra long and can keep more water made me happy and was one of the first things I saw. Yep …I know…weird things can make you happy as an artist :)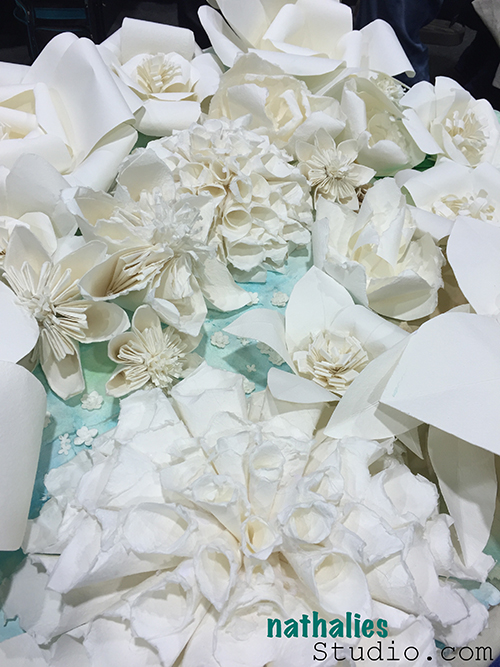 I am dreaming of this paper by Hemptique – it is hemp paper and it was so wonderful and pliable and oh man i want to have it and paint on it!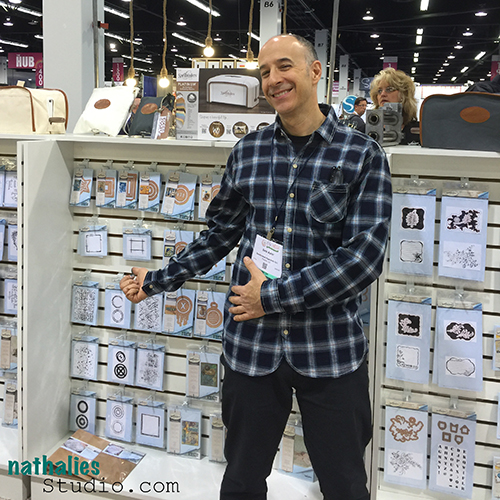 I loved seeing Seth Apter and his amazing new dies with Spellbinder. He said his goal for this year is to get me use dies again …I am very tempted with his amazing designs!
I was also super excited to see my wonderful friend's Birgit Koopsen new stamps and artwork with Carabelle – and I made those guys pose for a photo for her ;) – I just wish they would have flown her in- I miss my room mate at CHA – I actually just miss her period ;)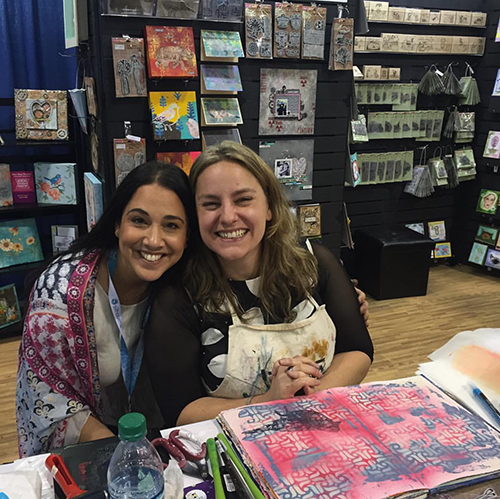 I loved seeing my friend Limor Webber – look at her beautiful smile and love that she visited me while I was demoing my new stamps at the Stampendous booth.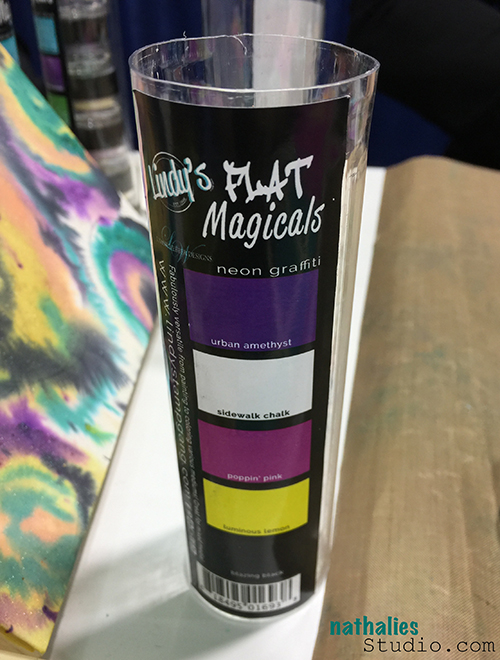 Love the new Neon Graffiti Set she came out with Lindy's Stampgang- I love those spray paints.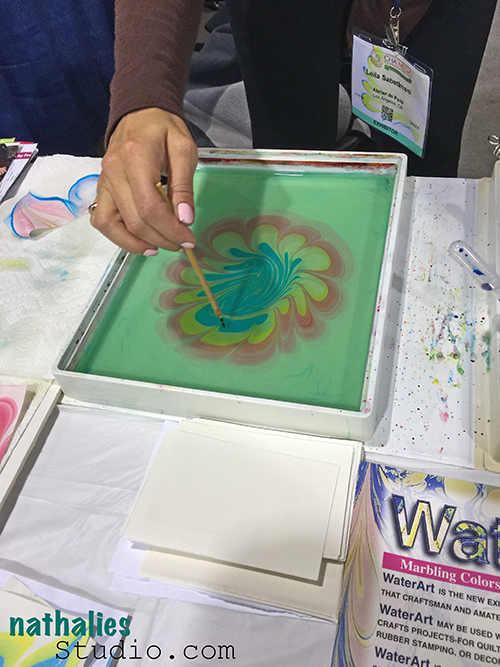 I fell in love with this Marbling Set by Atelier de Paris – I hope I can find where to purchase it  as you do not need any chemicals – you do the marbling in water with those colors- oh man – yeah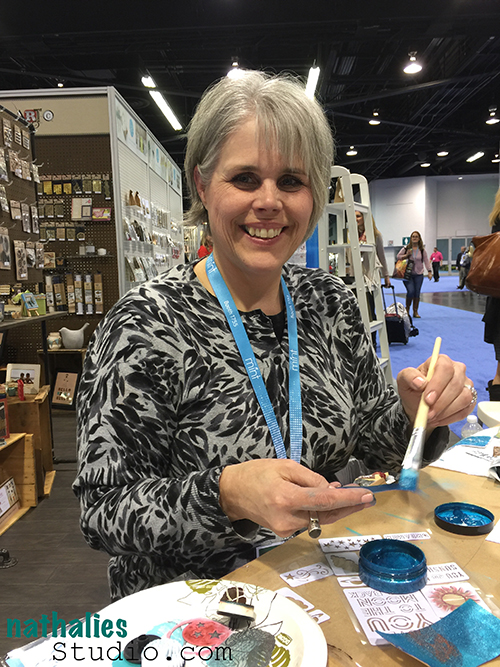 Spent more time with my friend Cat at the ArtC booth.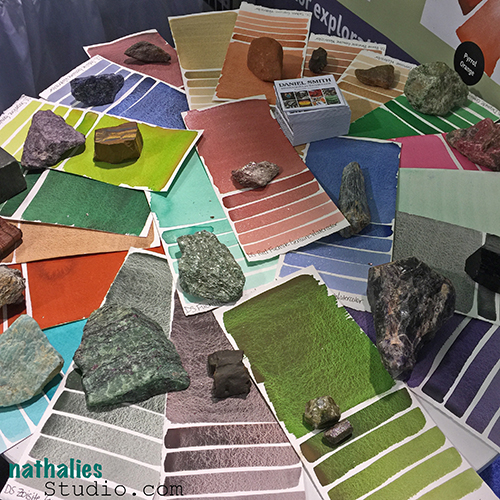 And got crazy excited about these amazing PrimaTek Watercolors  by Daniel Smith – I cannot wait to play with those. They are made with authentic mineral pigments and create just the most amazing effects.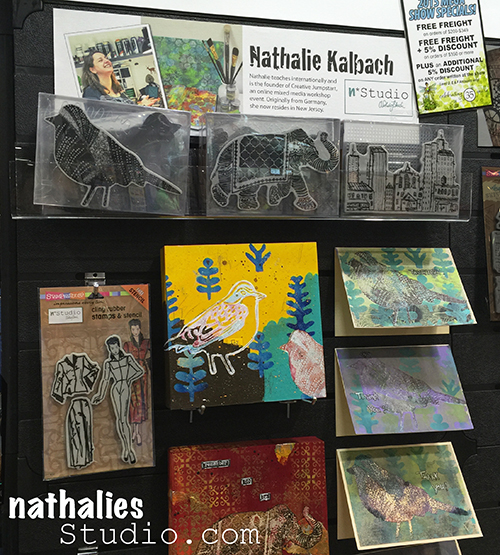 As mentioned I also worked and demoed at the Stampendous booth to show my new stamp sets and their possibilities :)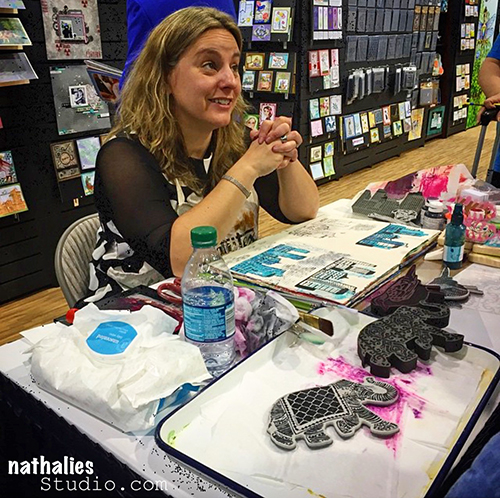 Apparently I have funny facial expressions when talking to other people…lol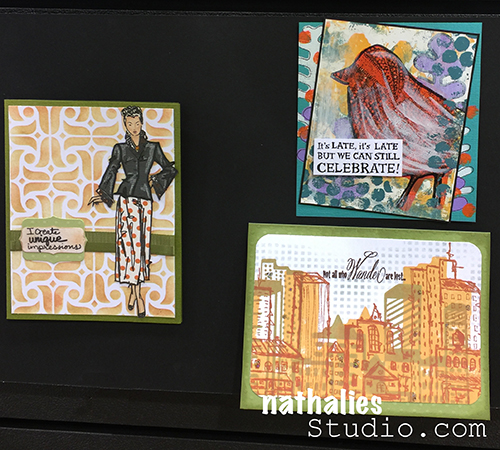 Loved seeing those wonderful samples by the Stampendous Design Team using my sets :)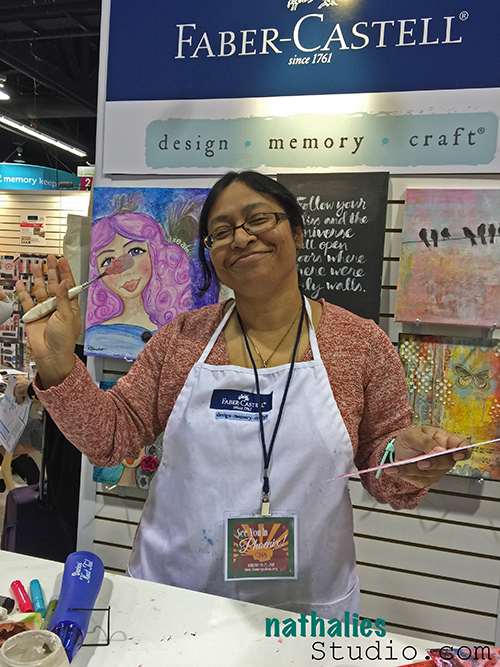 I also loved seeing my sweet friend Mou Saha at the Faber-Castell booth. We had a great time many years ago when she, Julie Fei-Fan Balzer and I were teaching in France…and Mou at that time actually saw snow for the first time. Since Mou now lives in NJ- I am sure she is done with snow by now ;)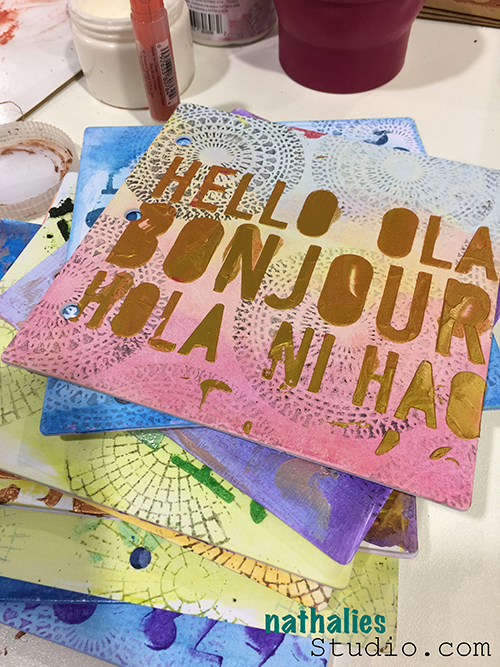 I was excited to see that the Faber-Castell girls were using my stamps from the last release. Thank you so much!!!!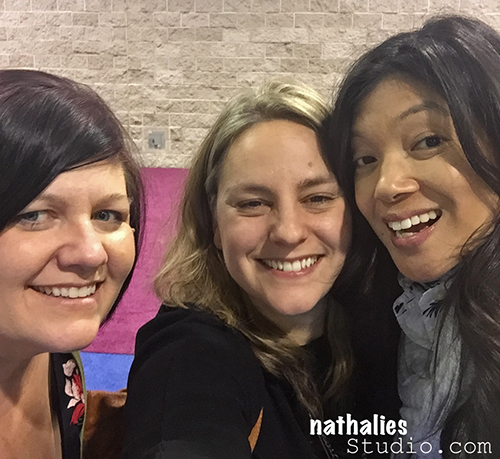 I also ran into Jamie Dougherty and Traci Bautista – so much fun those girls!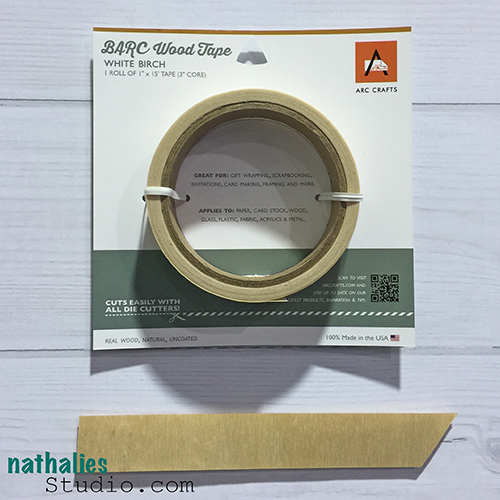 Something else that caught my eyes – Real Wood by Arc Crafts -omg- so cool! And wood sheets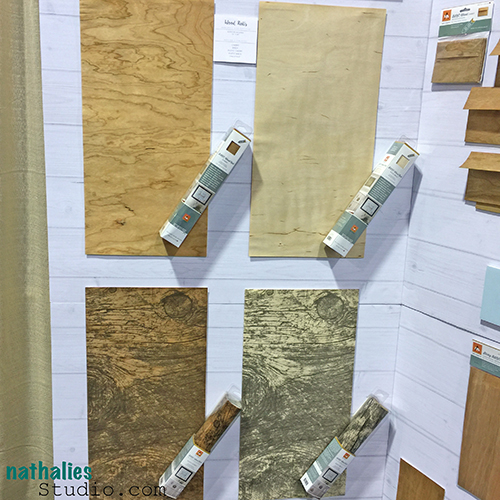 I can see so many possibilities with this- can't wait to play with this either :)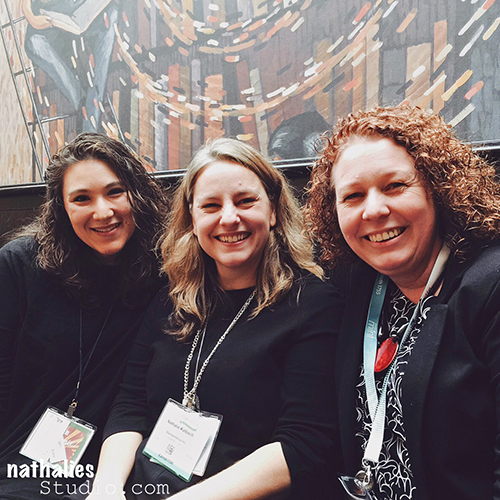 Oh and here is a picture of Julie, me and the amazing Rachel Greig from Darkroom Door. Rachel is going to host us for our Mixed Media Circus Art Journal Adventure Workshop in the Sydney area in Australia in April this year. We soooo cannot wait :)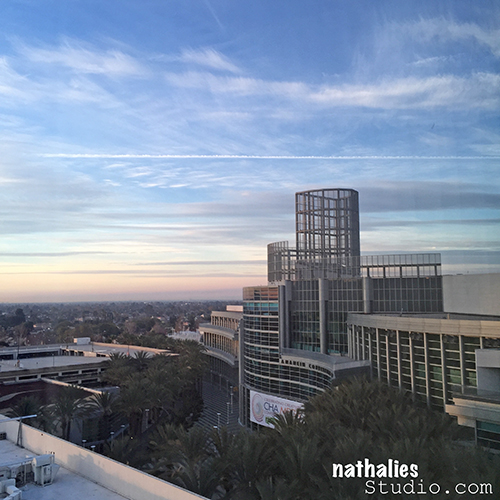 And that was it from CHA in Anaheim. Next year for the first time the show will be in Phoenix, Arizona and I am actually quite happy about the change of scenery. Hope you enjoyed this little trip :)