Yes, hold your horses, I did a Scrapbooking Page ! And it was fun!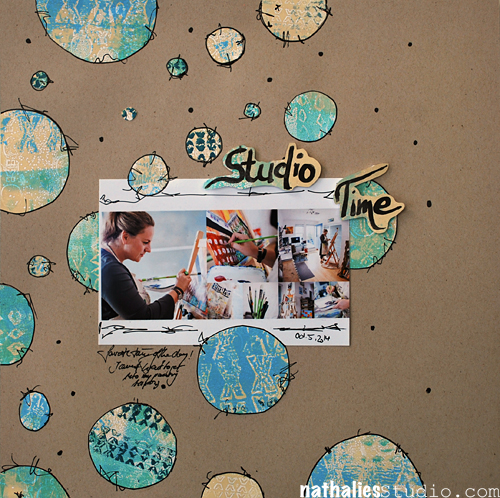 I used my new Stampendous Mark Maker Stampset and did some monoprinting on white paper using the stamps and acrylic paints.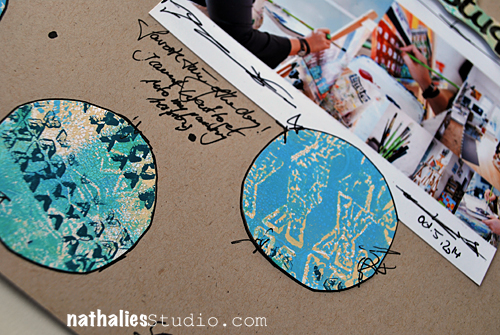 I free handedly cut out little circles and applied them to the Cardstock.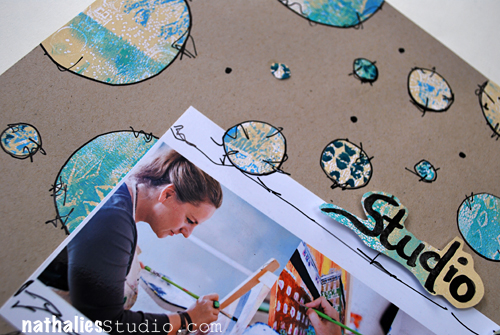 I used a Bamboo Sketching Pen and Acrylic ink to write the title on the very same paper and then I just cut that out to and applied it with some foam pads onto the layout.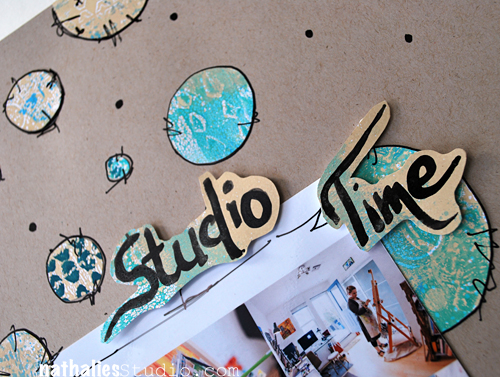 I used a Journaling Pen to scribble around the circles and do the journal.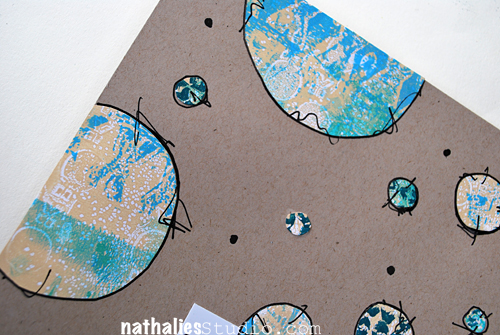 Very easy peasy layout. Here is a video by Scrap Time which they made of me at CHA. Thank you – you rock and you do a fab job covering CHA! – I am talking about the stamp sets and also show the layout in the video.
Why not doing a Scrapbooking Layout once in a while- right? The big talk at CHA was that Scrapbooking is dead. I don't agree, I think it has just changed and is not a mega hobby trend anymore and everyone who is interested in it just has to adapt it to their own style. Just like every other crafts that go and come in waves- but it will be still something that people will do as a memory keeping hobby. I also like it because it is so adaptable with Mixed Media and Art Journaling. What do you think?
Here are the supplies I used for the Layout:



Have a gorgeous day!