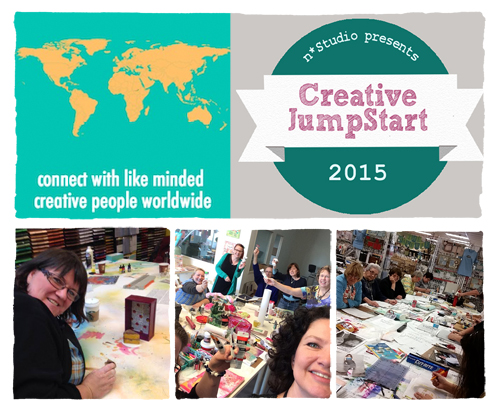 This post just makes me so happy and giddy  :)
For Creative JumpStart I had joined together with some stores to organize official Creative JumpStart Meet-Ups. And how cool is that – stores from three different countries participated:  in the USA, Canada and The Netherlands. Everyone participating was a Jumper and had signed up for Creative JumpStart 2015 online and the stores provided materials and space to indulge in one of the projects or techniques shown in Creative JumpStart 2015 on a certain day. Here are some fun impressions from those CJS Meet Ups around the globe :)
Creative JumpStart Meet Up at Bizzy B's in Toronto, Canada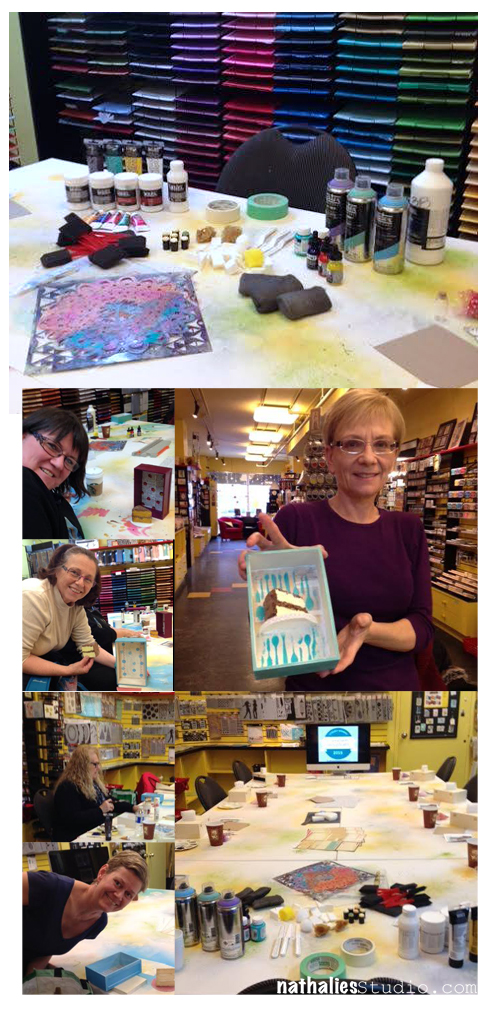 Creative JumpStart Meet Up at REVolution in The Netherlands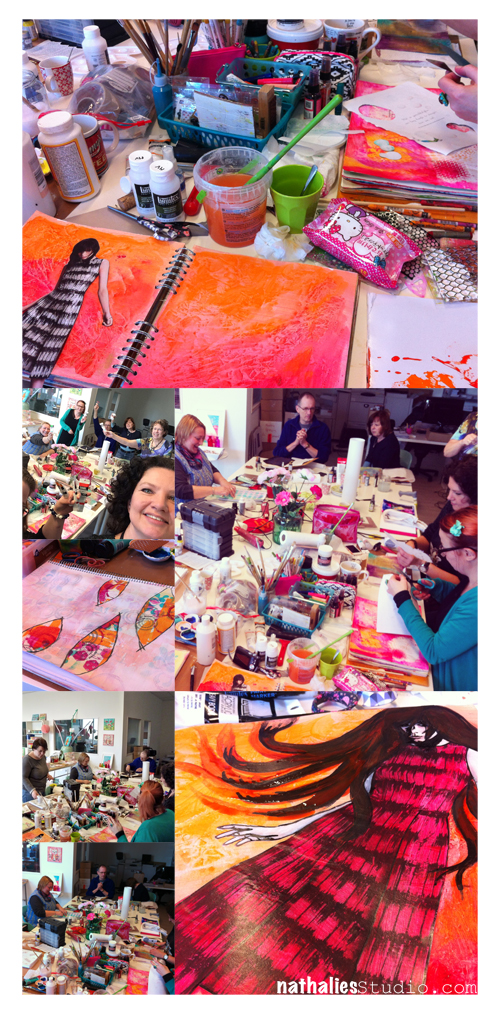 Creative JumpStart Meet Ups (Jan+Feb) at Everything Scrapbook and Stamps in Florida, USA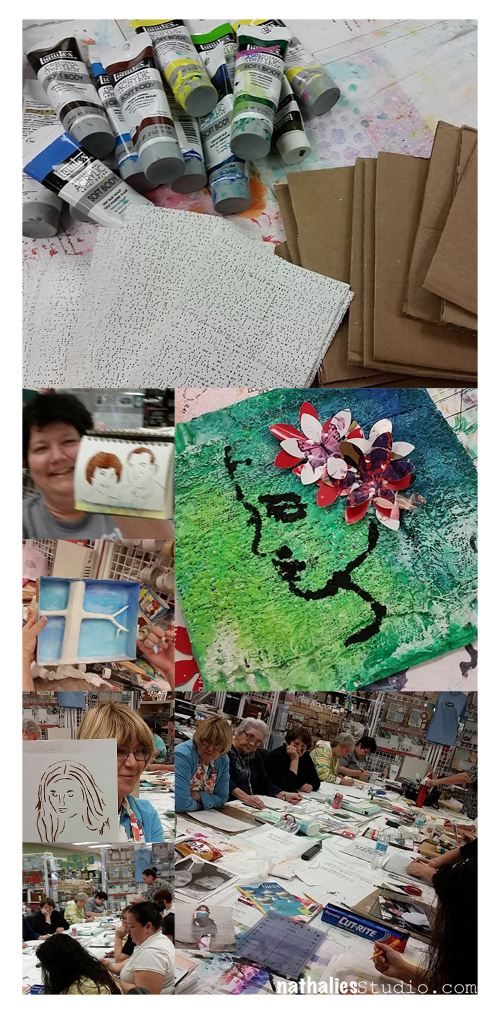 There will be actually a third Creative JumpStart MeetUp at Everything Scrapbook and Stamps on March 21st!
I think this is truly amazing that people around the world are being connected through an online event like Creative JumpStart, create together and even make new friends :) BTW- if you missed out on Creative JumpStart online…you can still sign up & read more about it here.
Wouldn't it be awesome if there was some day some kind of huge CJS event worldwide ?  Like a tourbus with all 21 artists doing Mixed Media Retreats based on CJS – LOL- that is one crazy idea ;) Well…one can dream right? ;) Have an awesome weekend!