Yeah so excited for the Deck of Cards card making challenge that got started yesterday. I cannot wait to see what you do throughout the month – please share using #docchallenge. If you want to play along with us just check out my prompt in my insta feed and join us all month long as we make greeting cards of all types.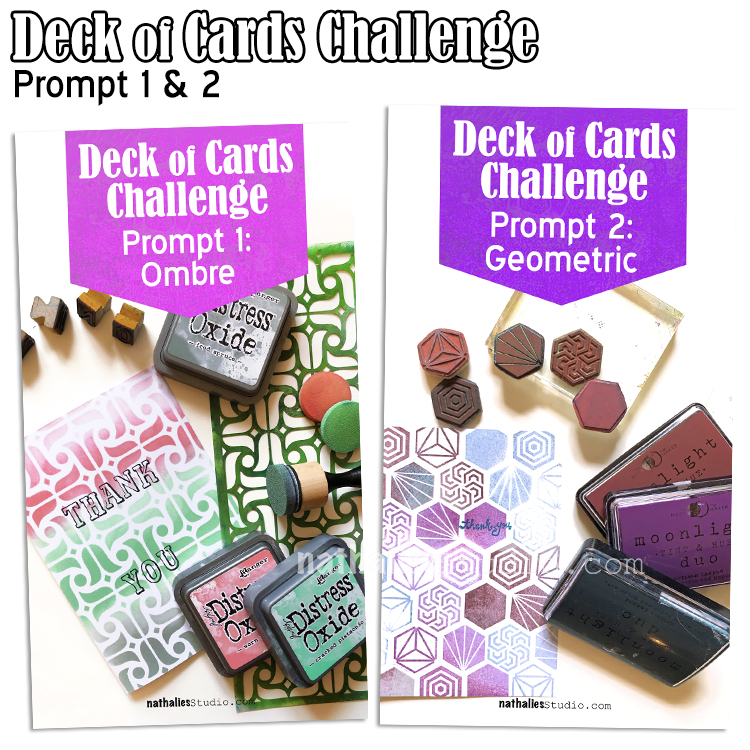 Here is an overview of Prompts 1 and 2: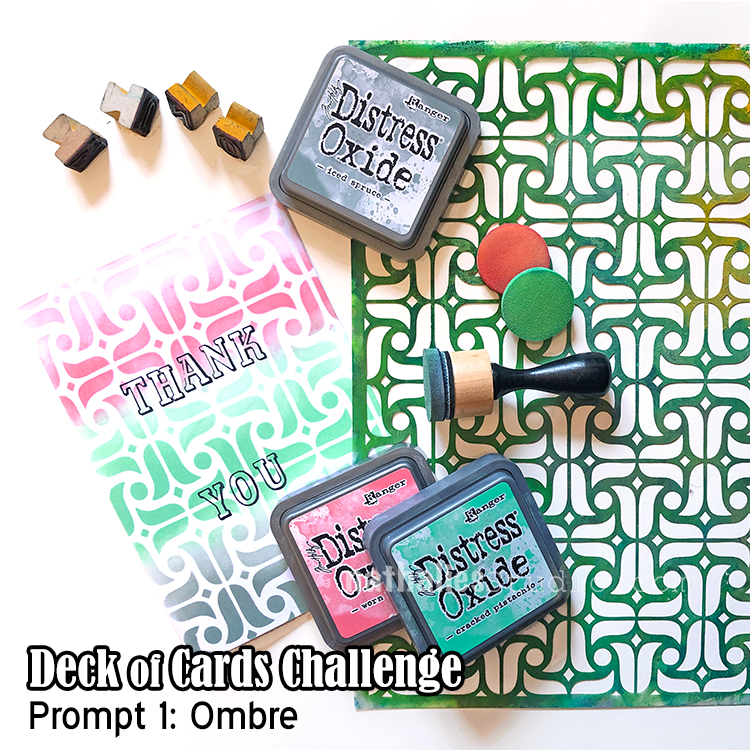 Day 01 – Ombre
Welcome to my Deck of Cards Challenge and hope you are ready for a month of cardmaking prompts to get your creative juices flowing. Today we kick things off with a week of Thank You cards and patterns. Here is one of my favorite ways to play with color and pattern – creating an ombre where one gorgeous hue runs into the next, highlighting a pattern.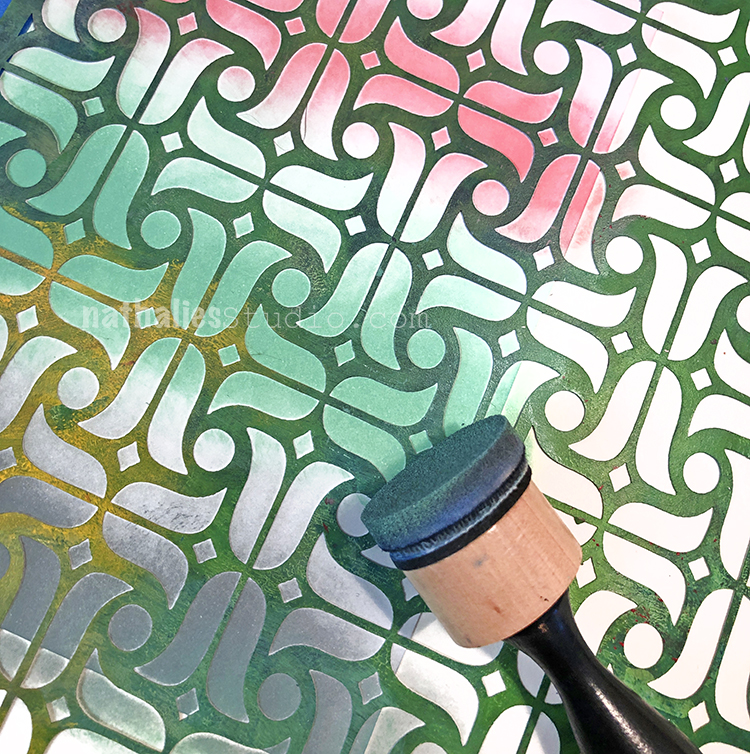 I'm using that technique with my Amsterdam stencil, Distress Oxide inks, and a foam blending tool. Thank you for tuning in!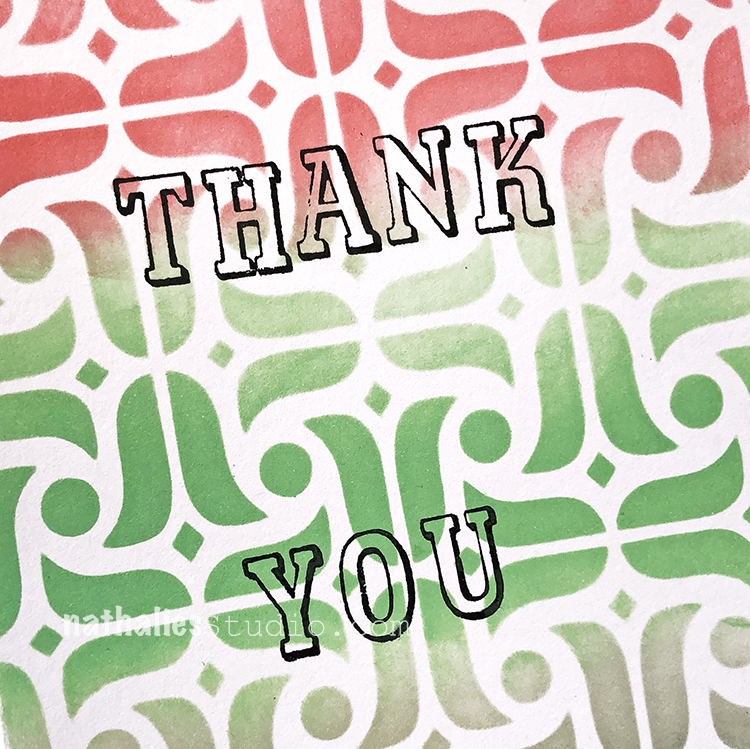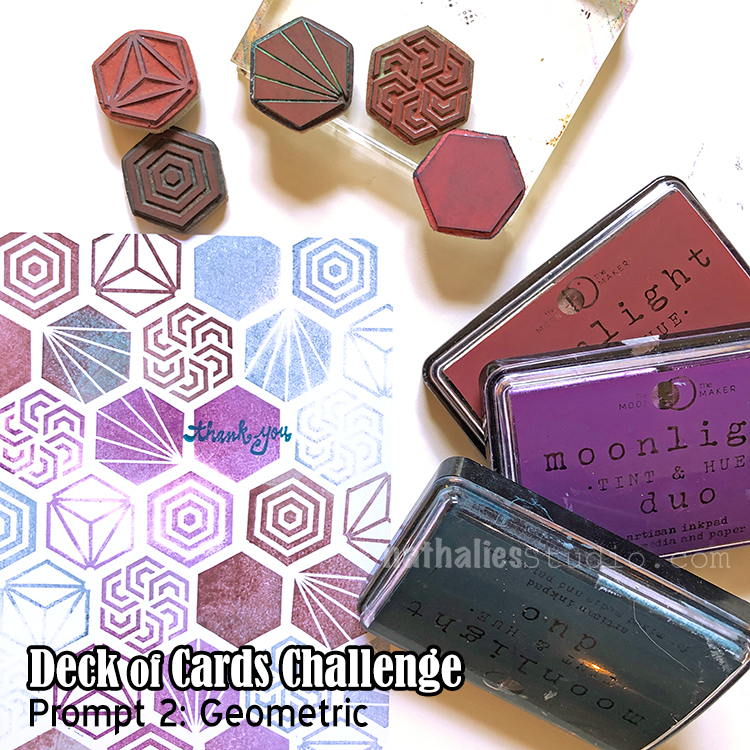 Day 02 – Geometric
This is Day 2 of the challenge and today we are playing with geometric patterns. I think of tile floors and patterns in architecture and I love to use my Hex Set Small rubber stamps to play with patterns like these. A hex is a great shape to use because you can tile them up side by side and they fit together perfectly.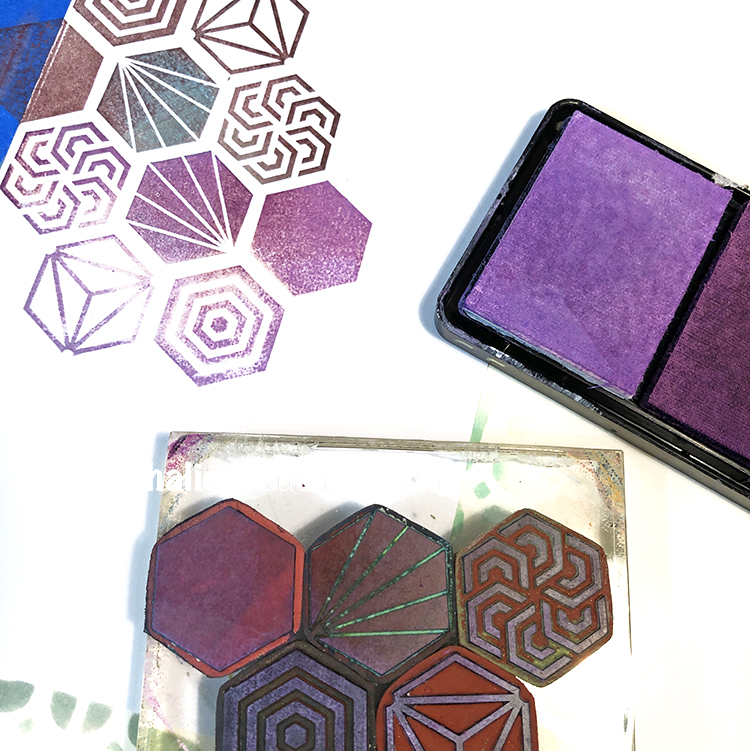 Here I used Moonlight Duo inks with my stamps for a nice Geometric Thank You card.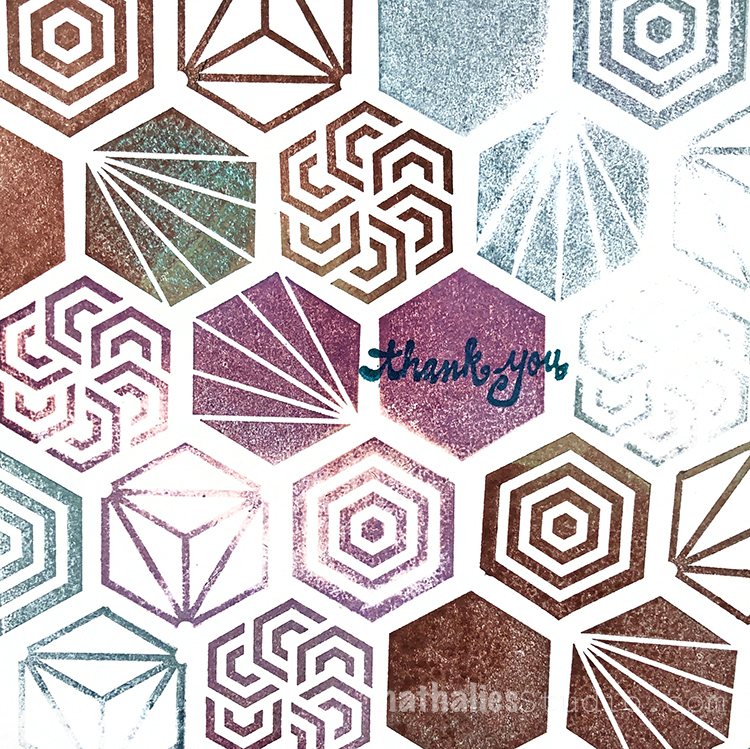 Tune in tomorrow for the next prompt and I hope you share what you are working on using #docchallenge
Here are some of the supplies that I used in these prompts: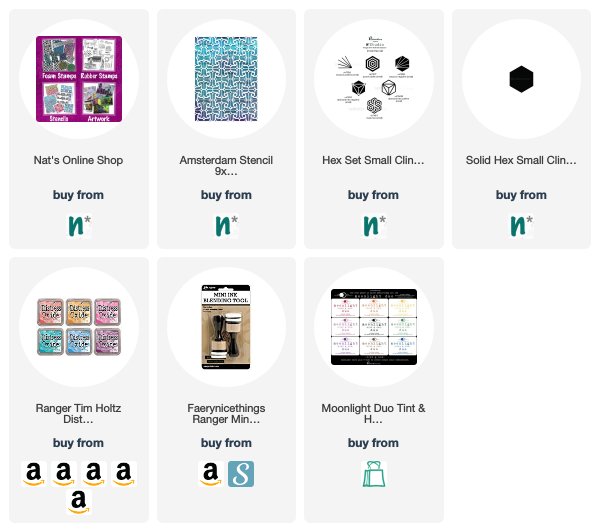 And here is the prompt list so you can play along too! Follow the daily prompts on Instagram and tag your creations with #docchallenge