Today I am recapping Days 12, 13 and 14 of my Deck of Cards Challenge that is running all month long on Instagram. Join us for some fun and relaxing card making- this week we are focusing on holiday cards.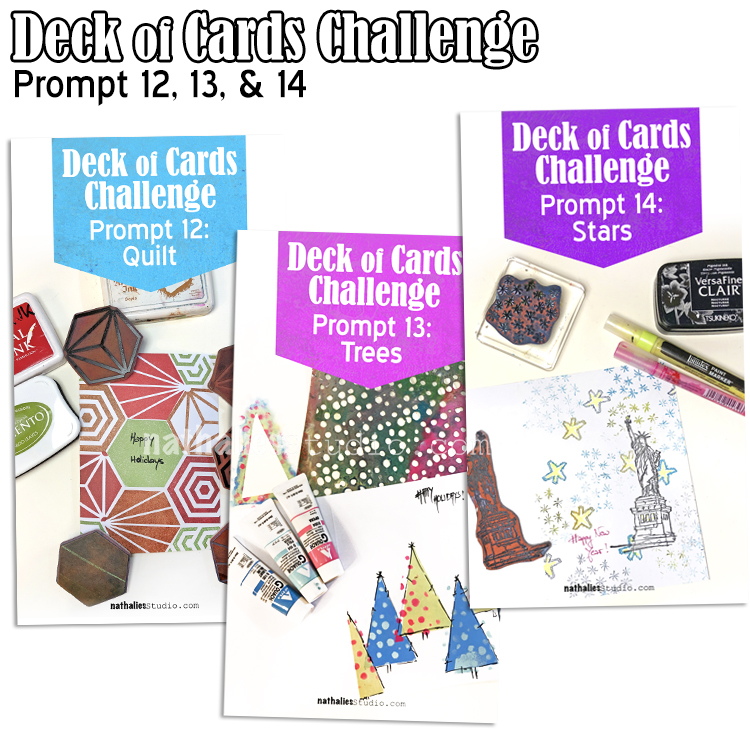 Here is an overview of Prompts12, 13 and 14: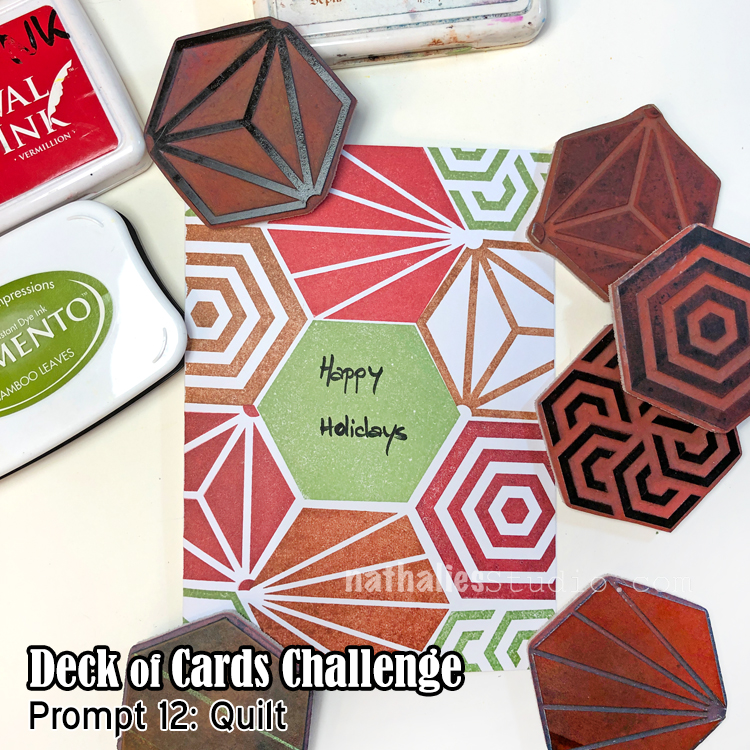 Day 12 – Quilt
Today I am using the classic Christmas colors of red and green with my Hex Large rubber stamps and creating a Happy Holidays quilt design.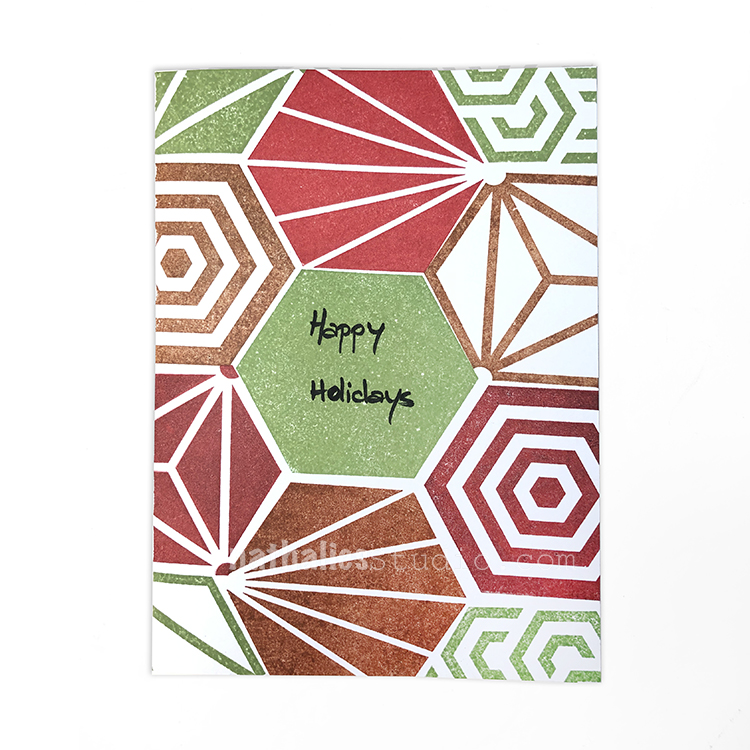 Each day for the Deck of Cards Challenge I am bringing you a card idea for a lot of different occasions and this one is a perfect one to make a bunch of for everyone on your Christmas list. Simple, easy, and nice and bold and modern.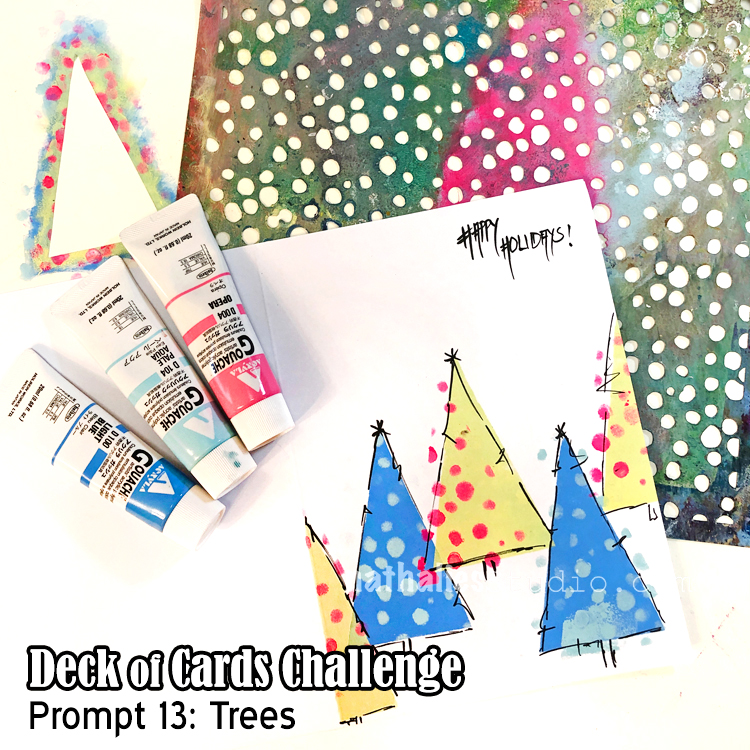 Day 13 – Trees
For my Deck of Cards challenge today I am making a holiday card with some funky little trees on it.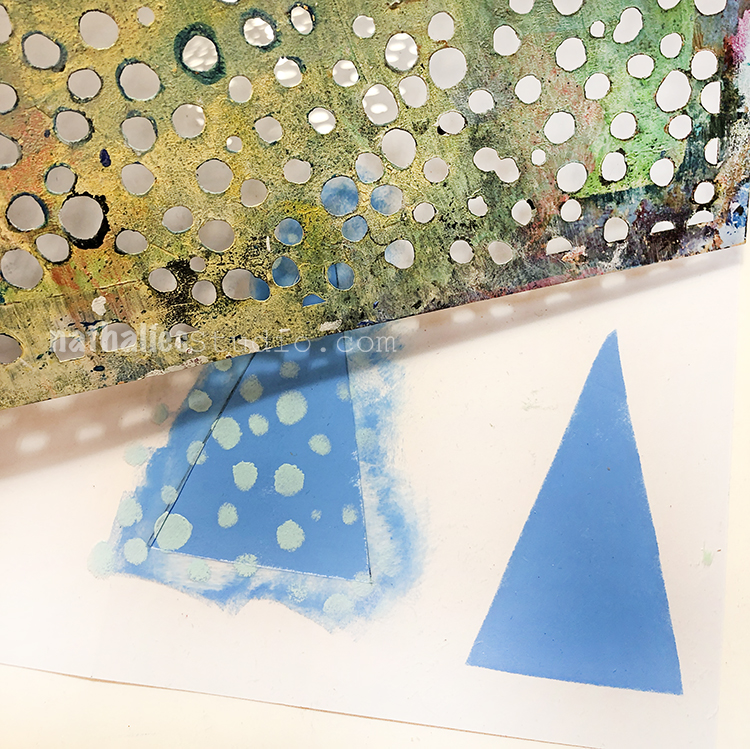 I cut out a triangle shape in some paper and then sponged acrylic gouache – presto I made a tree :) Then I decorated my tree with my What's the Point stencil – charming little "ornaments".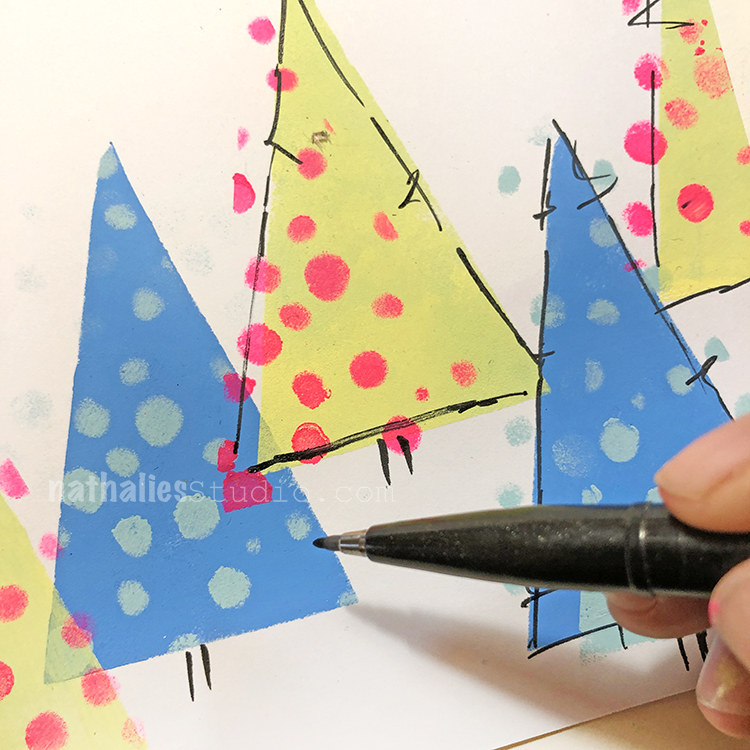 Next I oomphed up the edges with pen and even topped them with a little star.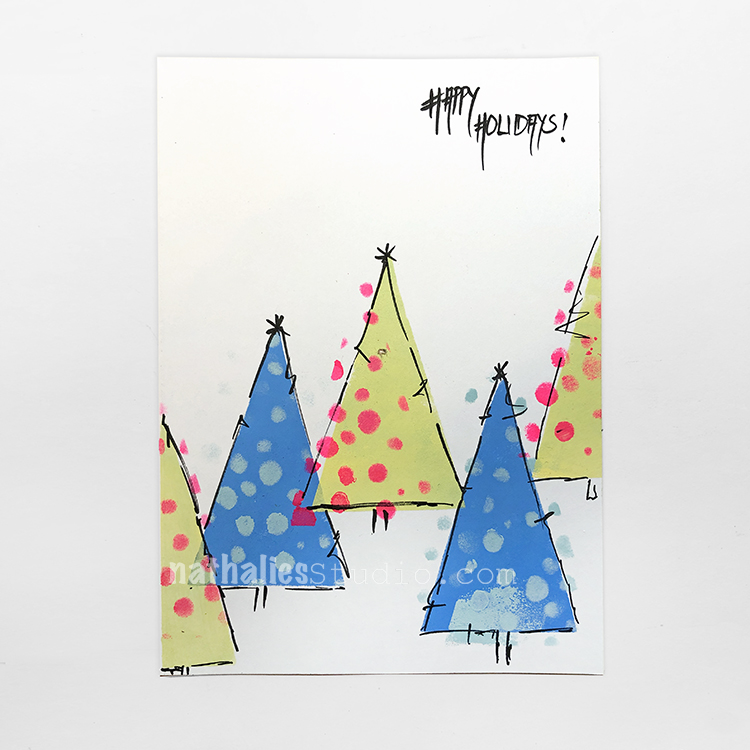 This is a really cute card idea and perfect for making in multiples.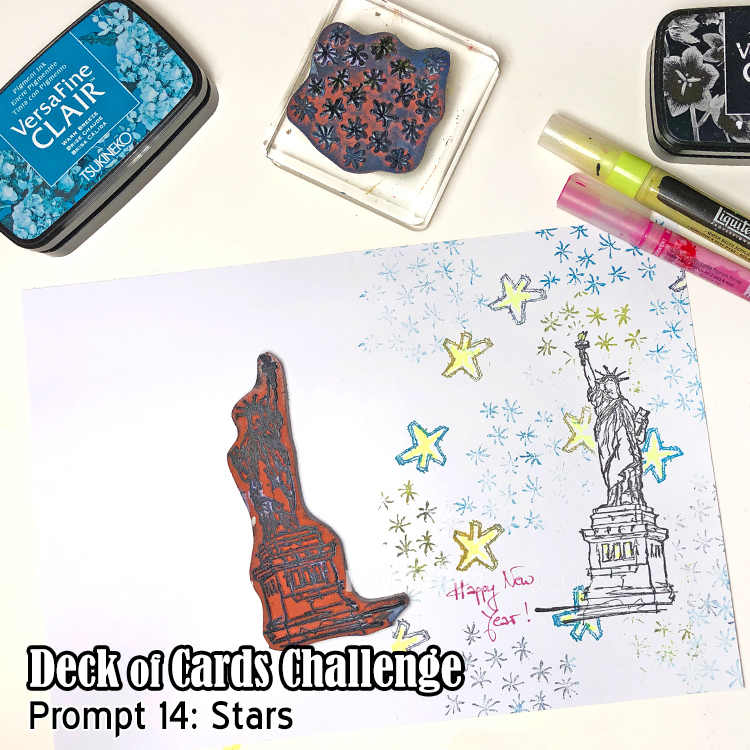 Day 14 – Stars
For our last holiday card in the Deck of Cards challenge, I thought we need a New Years card.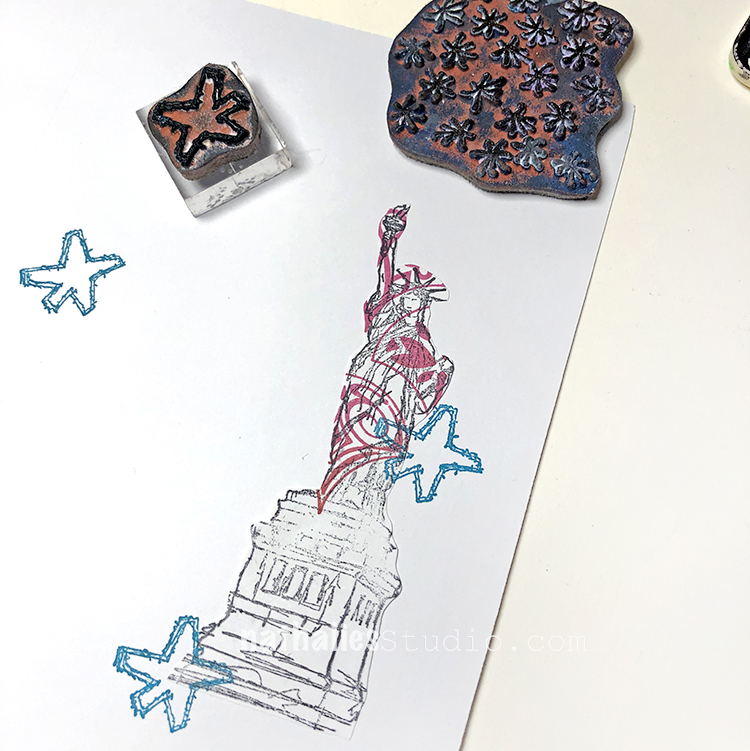 Here in NYC they always have fireworks on the big night so I thought hey, why not create that scene. I made a mask with my Lady Liberty stamp, then stamped out a festive sky with my Star Tag and Star Fish rubber stamps.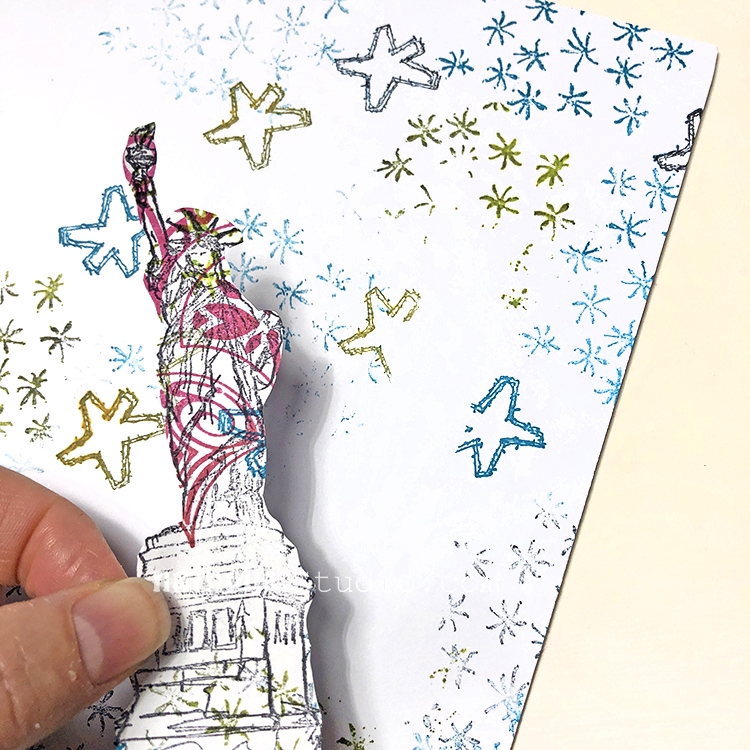 Next I removed the mask and stamped my Lady Liberty in black. I added some color with acrylic markers. Happy New Year!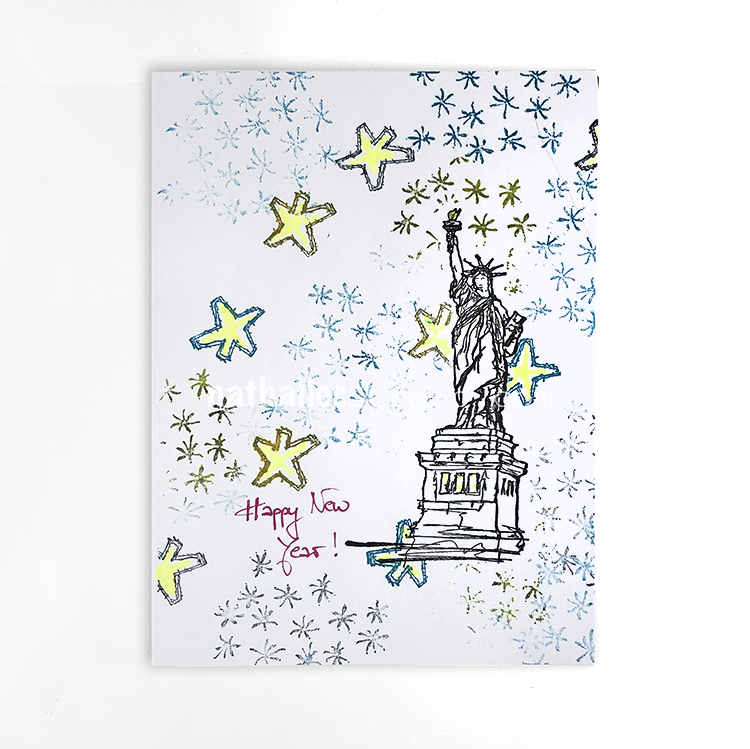 I hope you share what you are working on using #docchallenge and stay tuned for more prompts.
Here are some of the supplies that I used in these: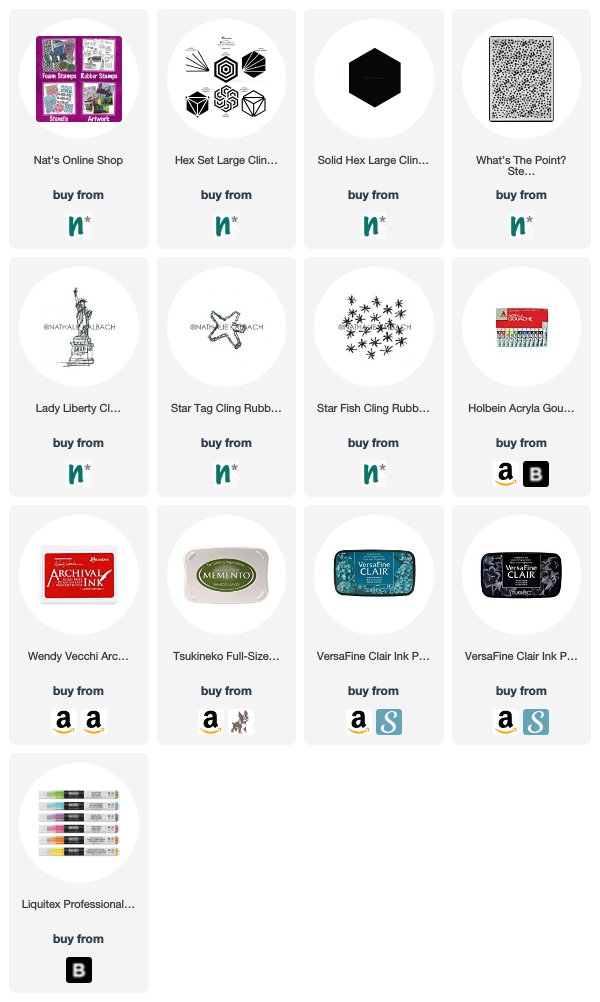 Play along with us by following the prompt list: