Today I am recapping Days 19, 20, and 21 of my Deck of Cards Challenge that is running all month long on Instagram. This week we are focusing on just because cards and dots and lines.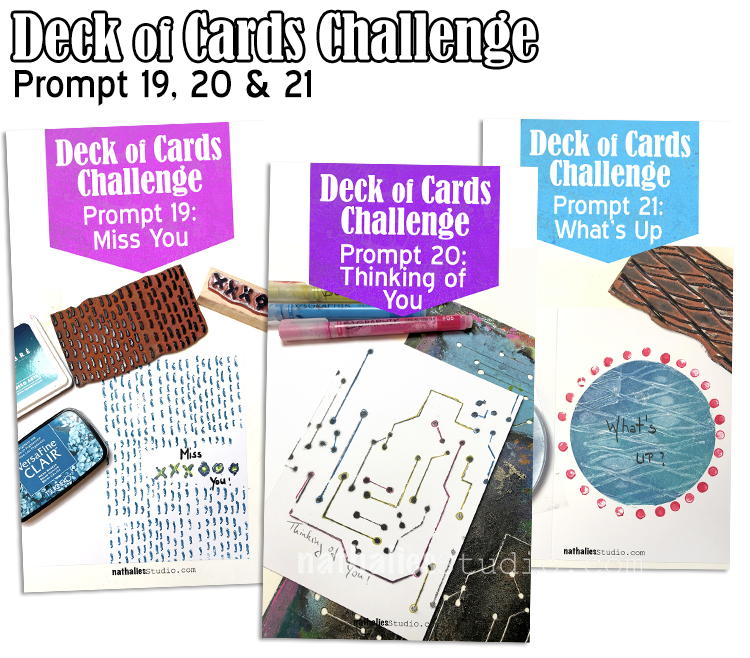 Here is an over view of Prompts 19, 20, and 21: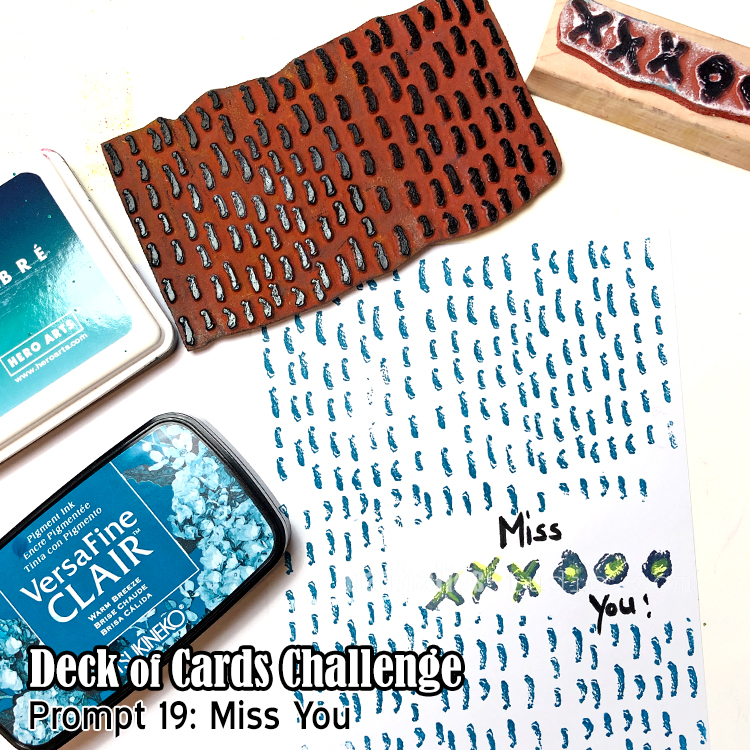 Day 19 – Miss You
My card today is Miss You – sniff sniff! For that person who has been gone too long.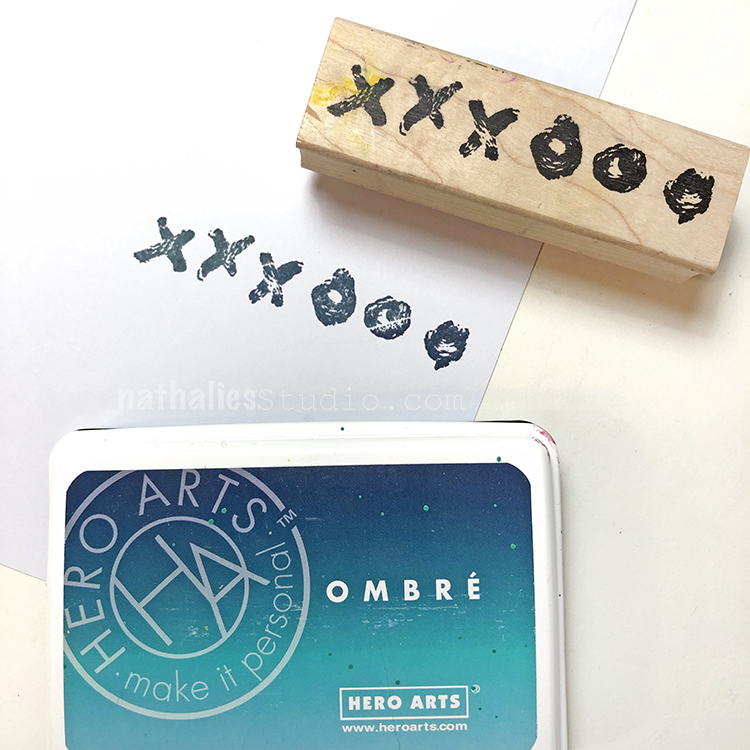 I used my Love Knots and Running stamps from my Embroidery rubber stamp set and an ombre ink pad from Hero Arts.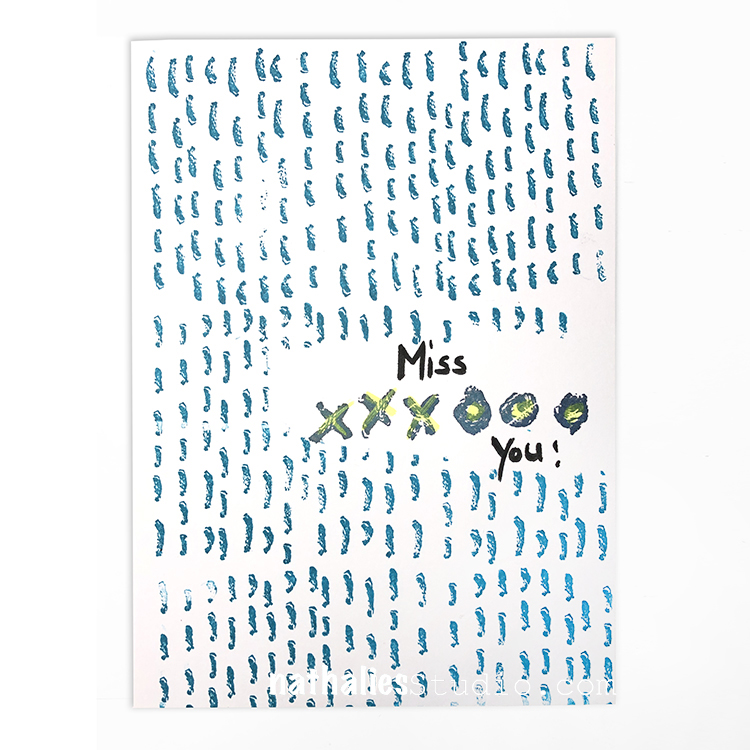 I almost feel like the Running stamp could be rain or even some serious tears. Either way, this card gets the feeling across.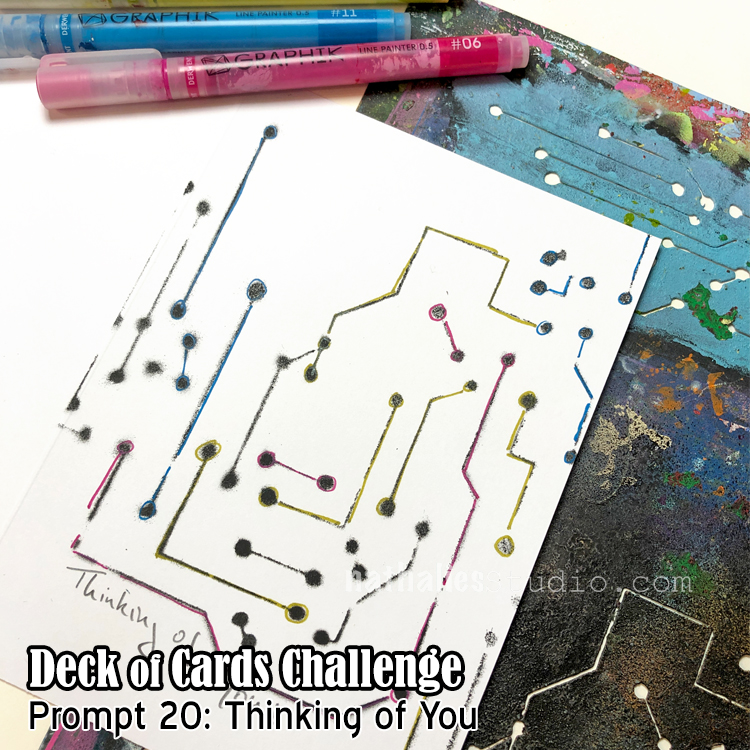 Day 20 – Thinking of You
We're on Prompt 20 of my Deck of Cards Challenge and today we're making a card just to let someone know they are in our thoughts.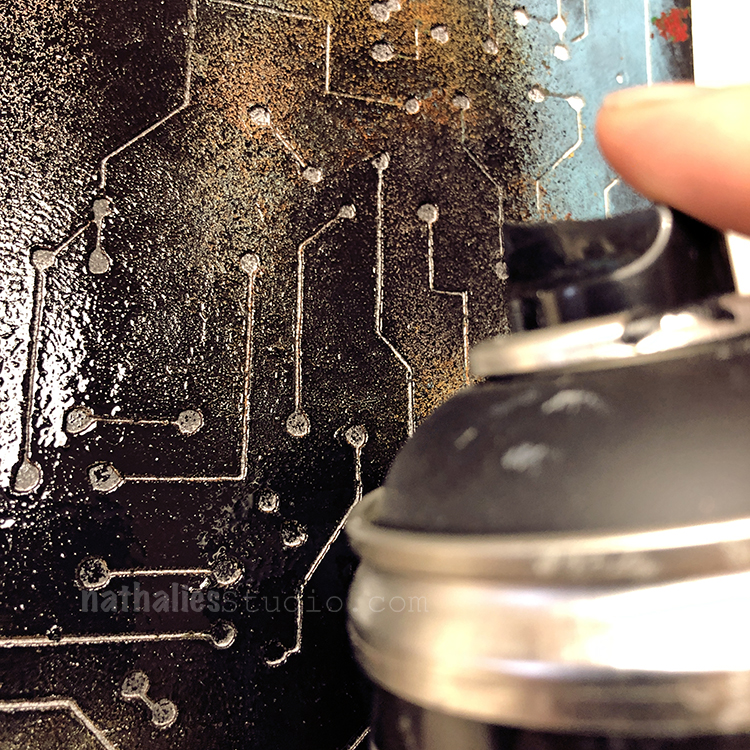 I started with my Circuit stencil and black spray paint and then I oomphed it up a bit by going back in with Graphik Line Painters.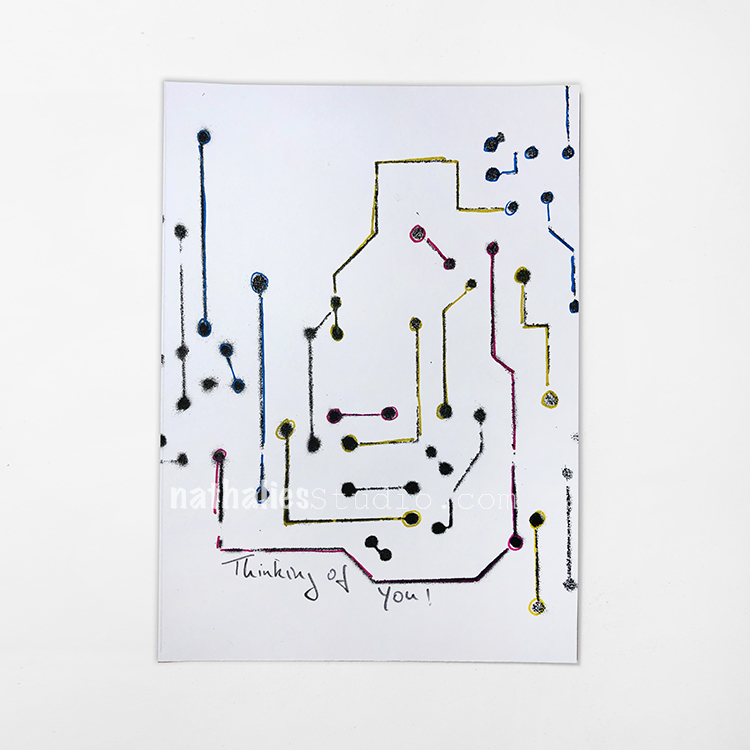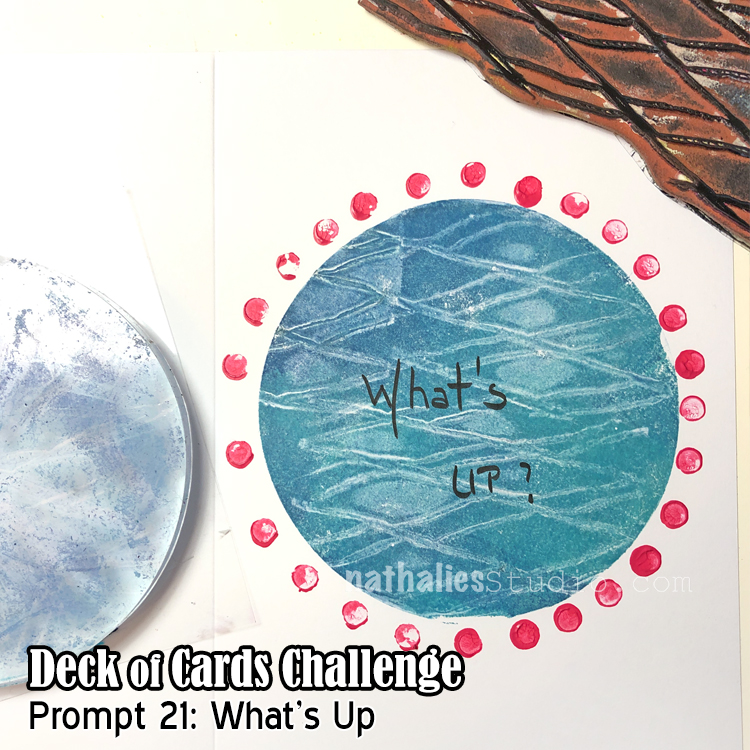 Day 21 – What's Up
This is the final day for my Just Because cards, focusing on Lines and Dots.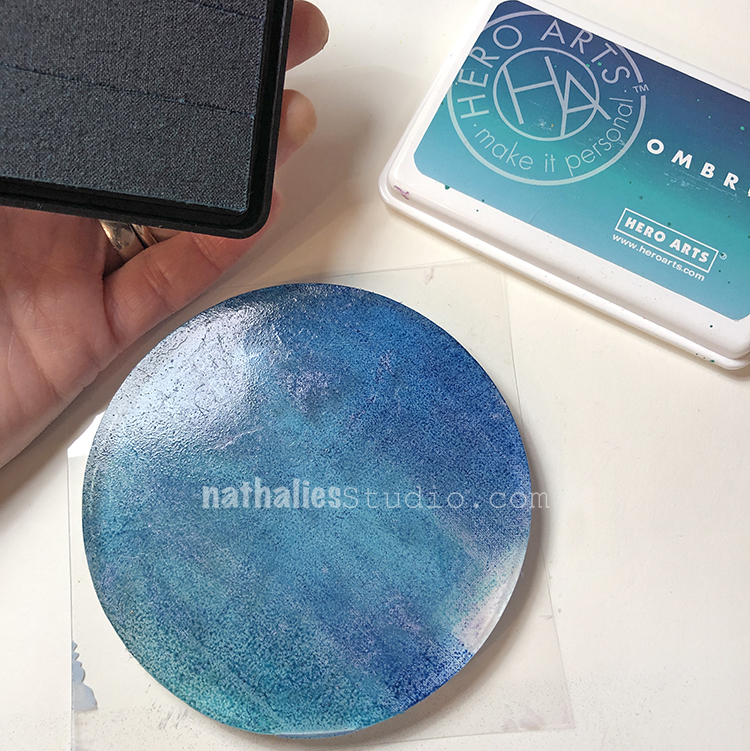 I used an ombre ink pad to ink up a round gelli plate.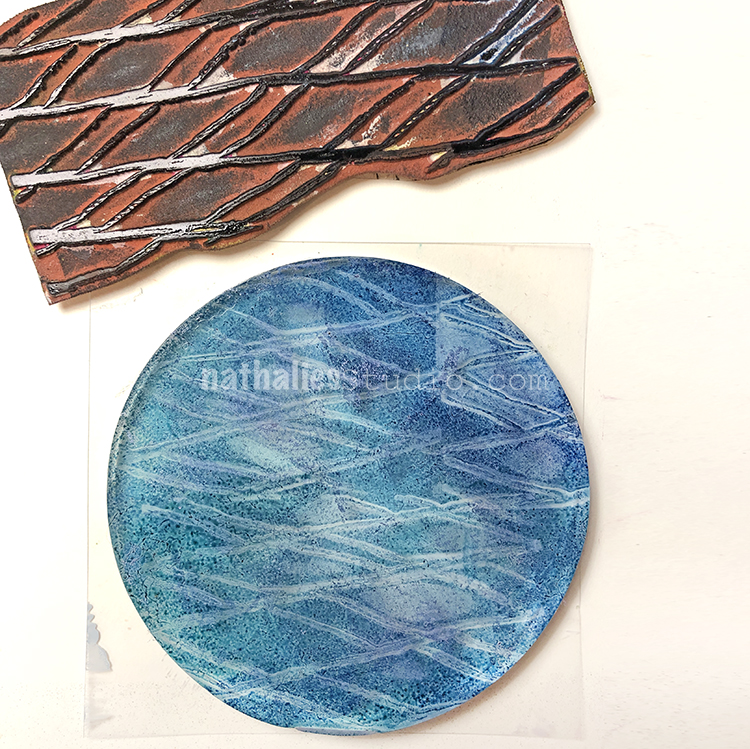 Then I stamped my Pie Top rubber stamp into it to remove ink.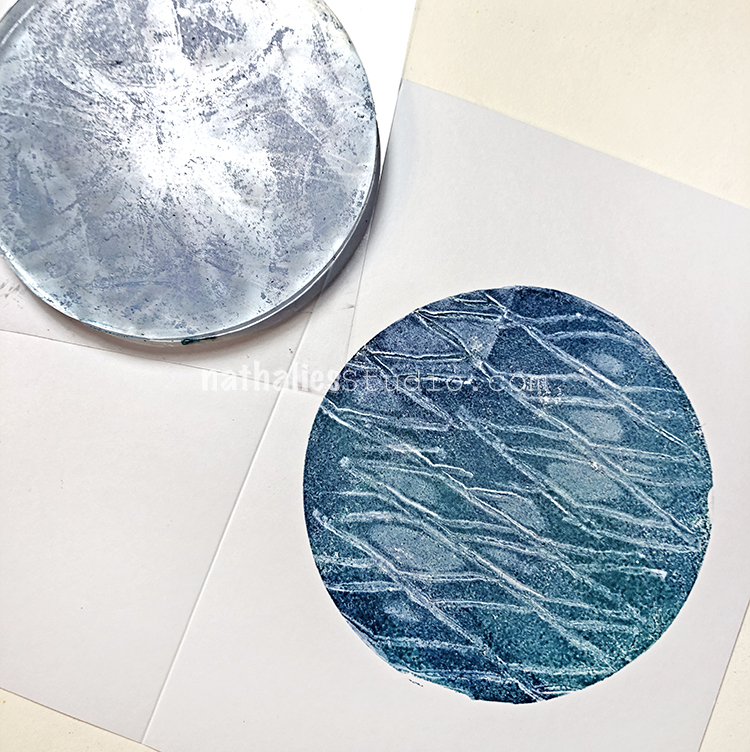 When you press the gelli plate on a card the stamp pattern gives a nice effect.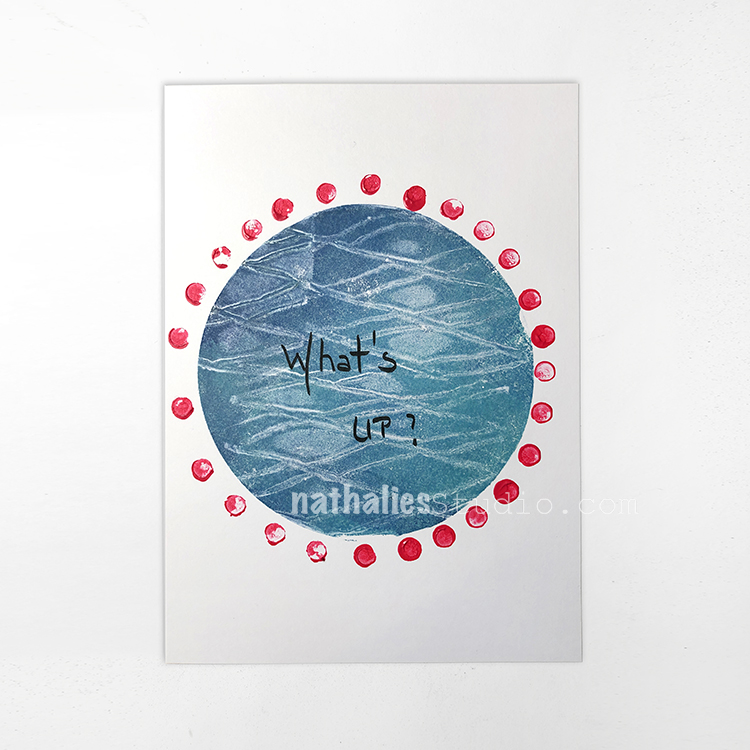 I added some eraser dots and then my sentiment. This is definitely a light hearted card.
Here are some of the supplies I used for these cards: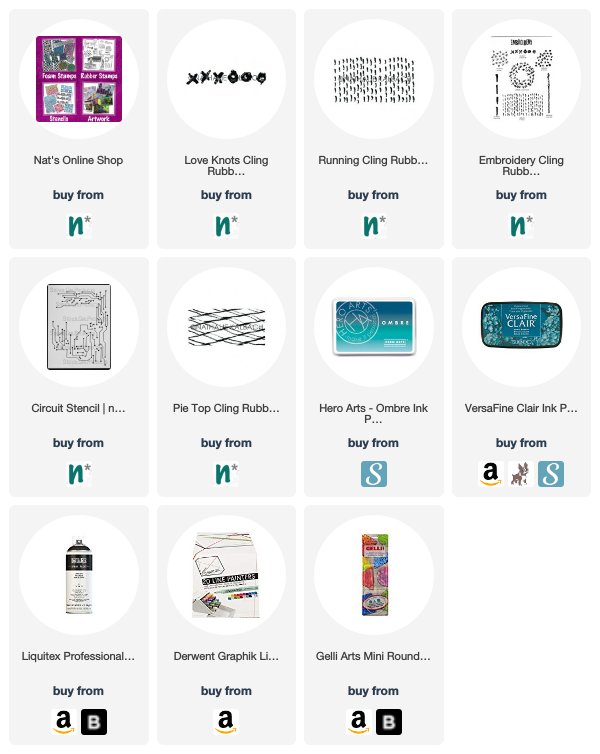 Join us for the Challenge on Instagram and share your work with #docchallenge. Here are the prompts: