Today I am recapping Day 5, 6, and 7 of my Deck of Cards Challenge that is running this month on Instagram. We are finishing up a week of Thank You cards and patterns. Check it out and play along with us to make your own "deck" of greeting cards.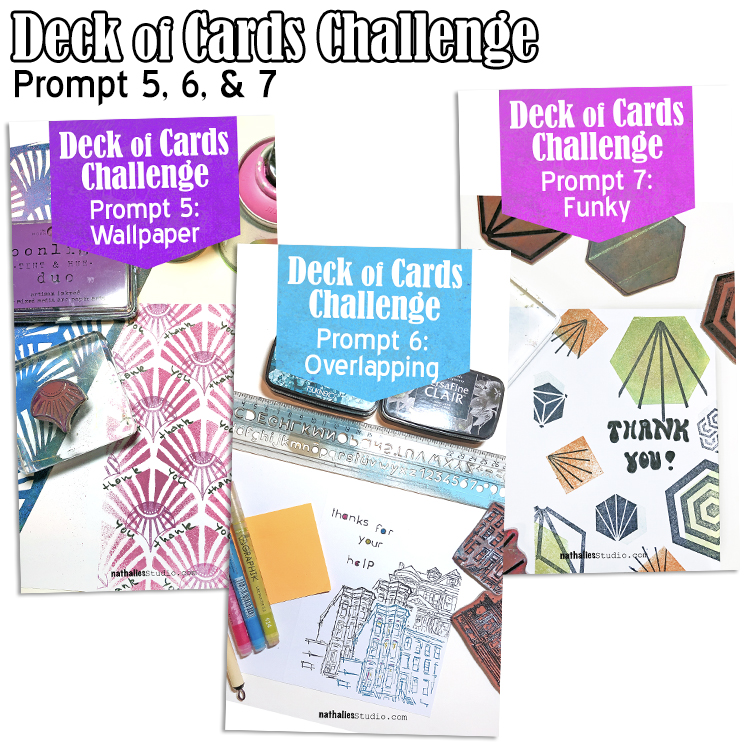 Here is the overview of prompts 5-7: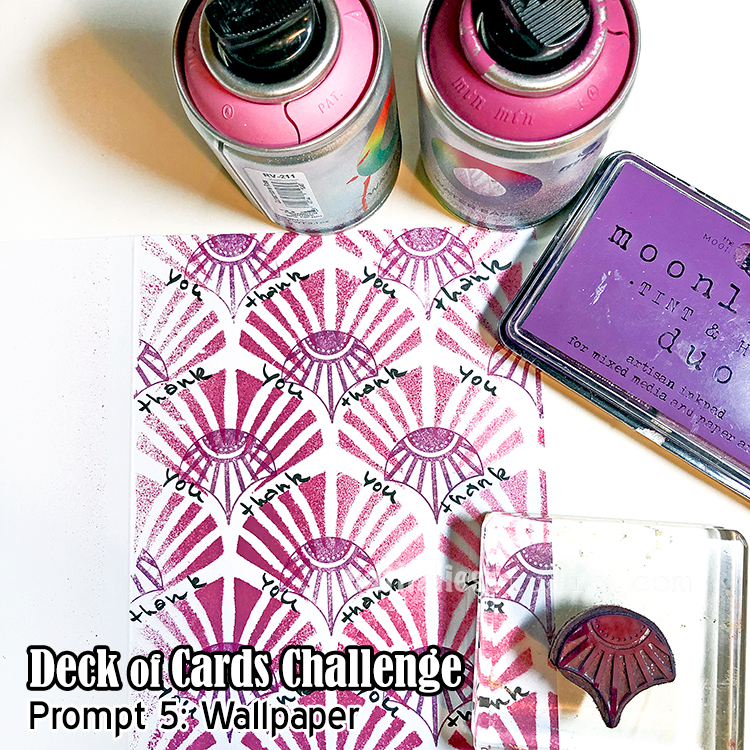 Day 05 – Wallpaper
Welcome to Day 5 of the challenge and today is all about pattern. I love the bold patterned wallpaper of the Art Deco era and so I thought hey, why not use this concept for a card? A continuous design for the background AND the sentiment.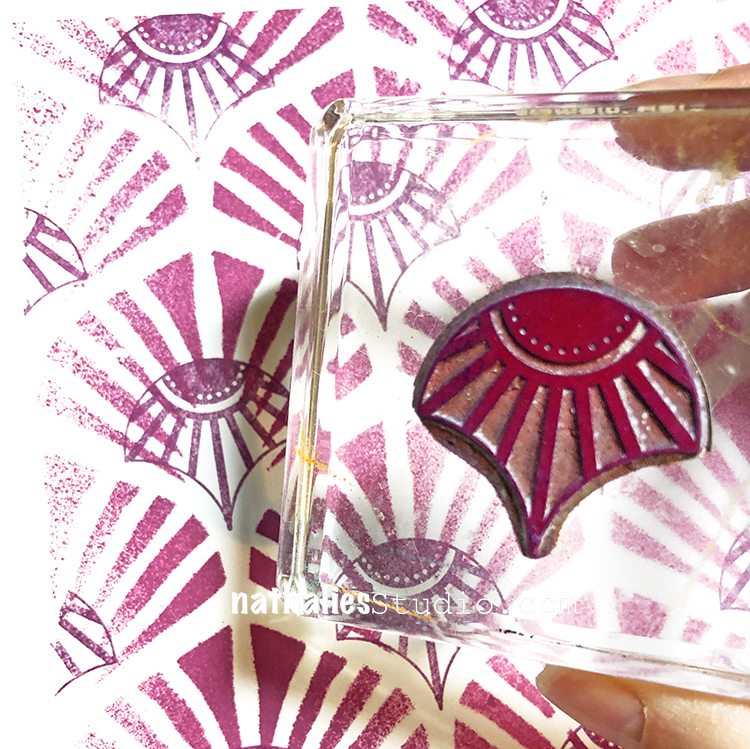 I got my Art Deco Wallpaper stencil and some spray paint and put that down. Then for a bit more delicacy and detail I went back in with one of my Fantastic Small rubber stamps. I kept everything in the magenta/pink family and finally I added my Thank You as if it were part of the repeating design too.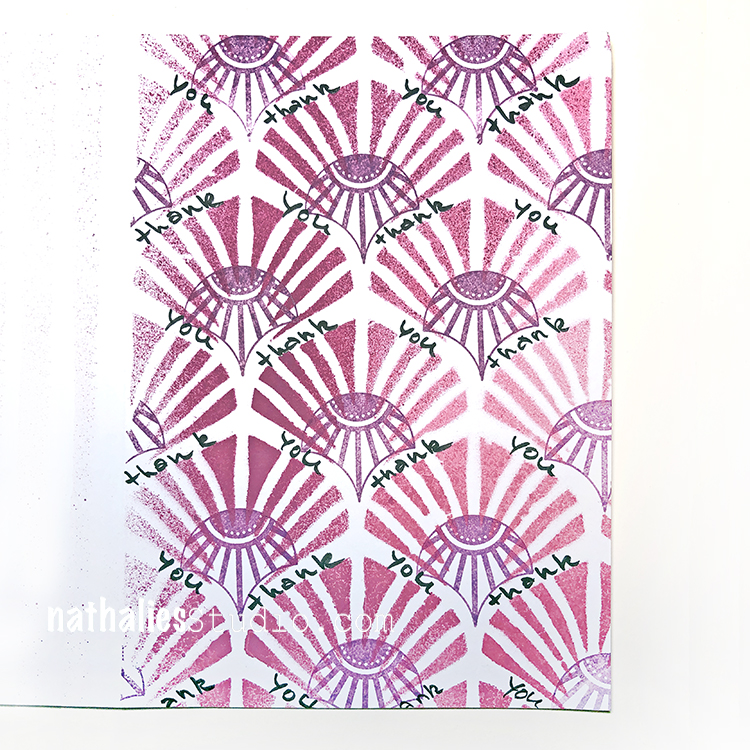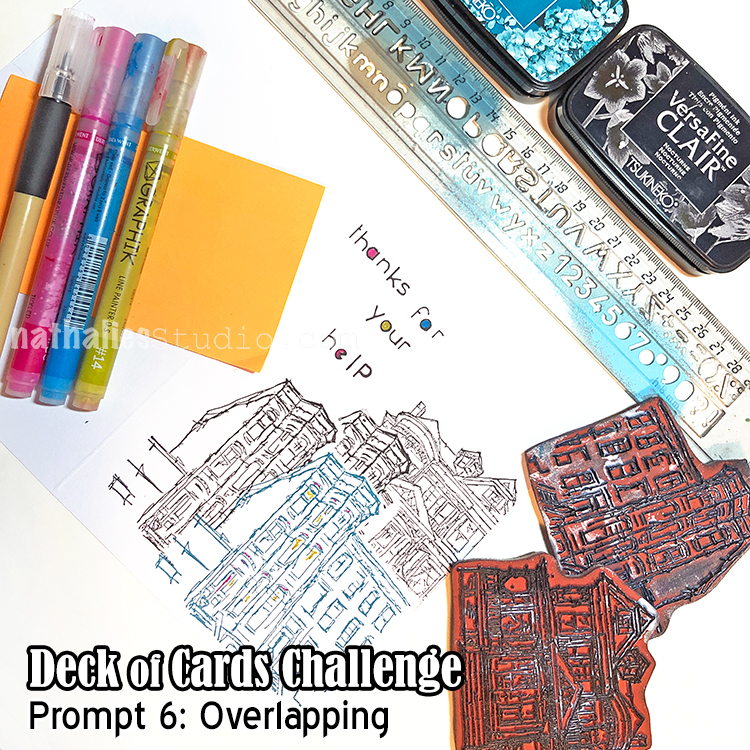 Day 06 – Overlapping
I hope you are playing along with us in the challenge. Today is a fun technique that you can do with rubber stamps, especially my building stamps like the Stroll Through the Hood ones, to build a cityscape.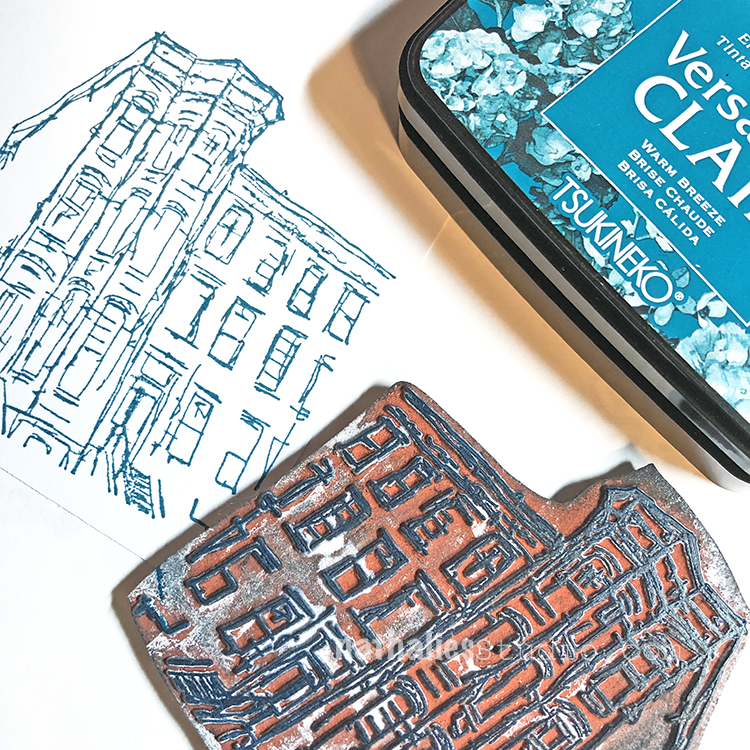 You start by stamping the foreground, next stamp on and mask with something like post-its, and continue stamping to build your scene.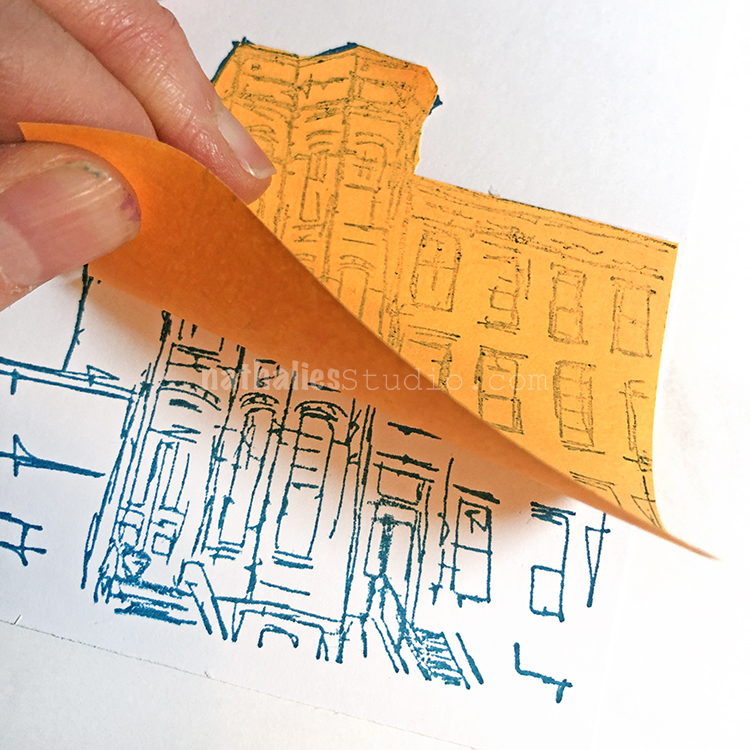 I love to create a 3D look this way. For my lettering I used this nifty type ruler that gives a funky font. I think this card is perfect for after a move or reno like we went through, where so many people helped us. Time to say thank you :)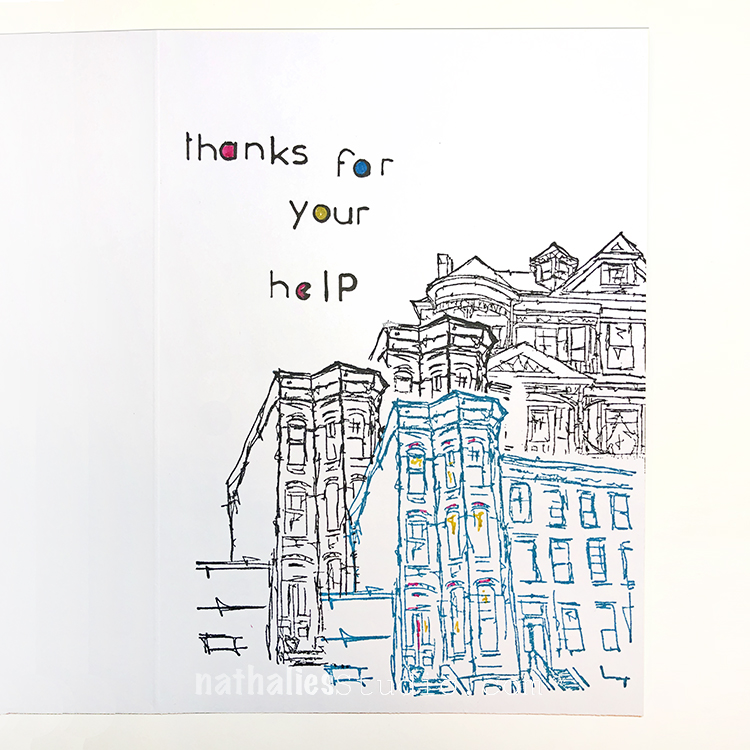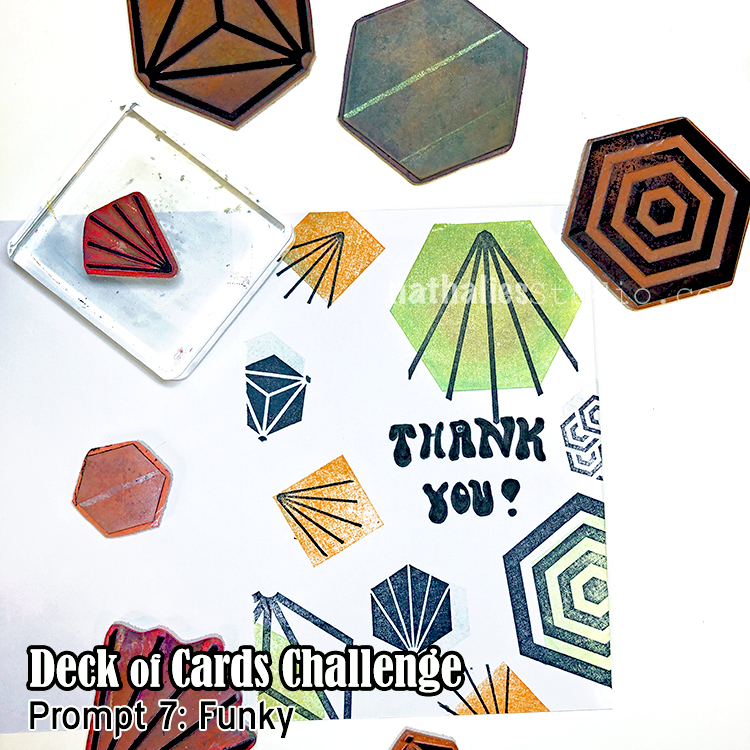 Day 07 – Funky
Today we have a card idea for one of those groovy people on your list.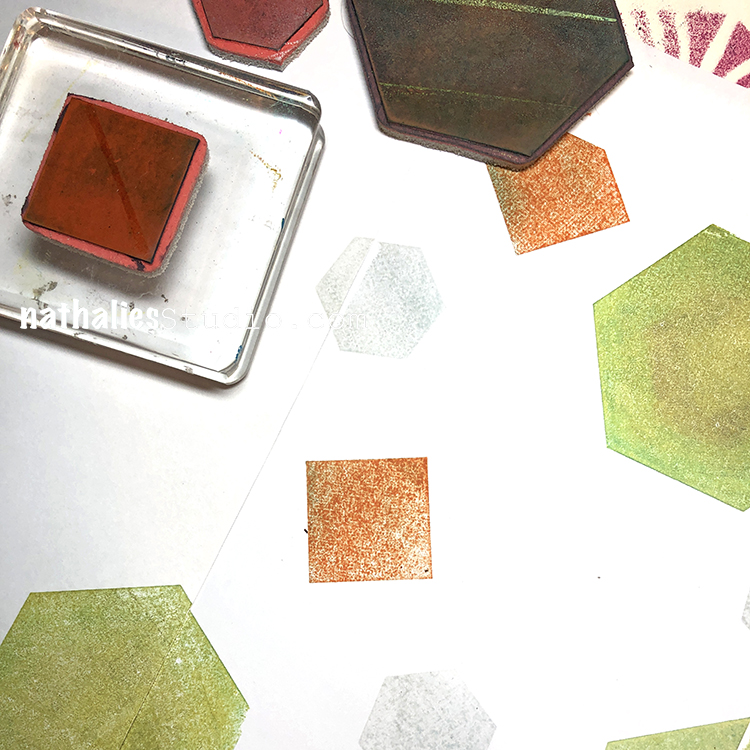 I created a random pattern background with funky colors using my Hex Small and Large stamps and some of my solid shape stamps. I started with the solids and then layered some of the patterns on top. A random background is always a little tricky to balance but fun to try. Then I added my thank you in a super funky font – reminds me of those psychedelic posters from the 1960s!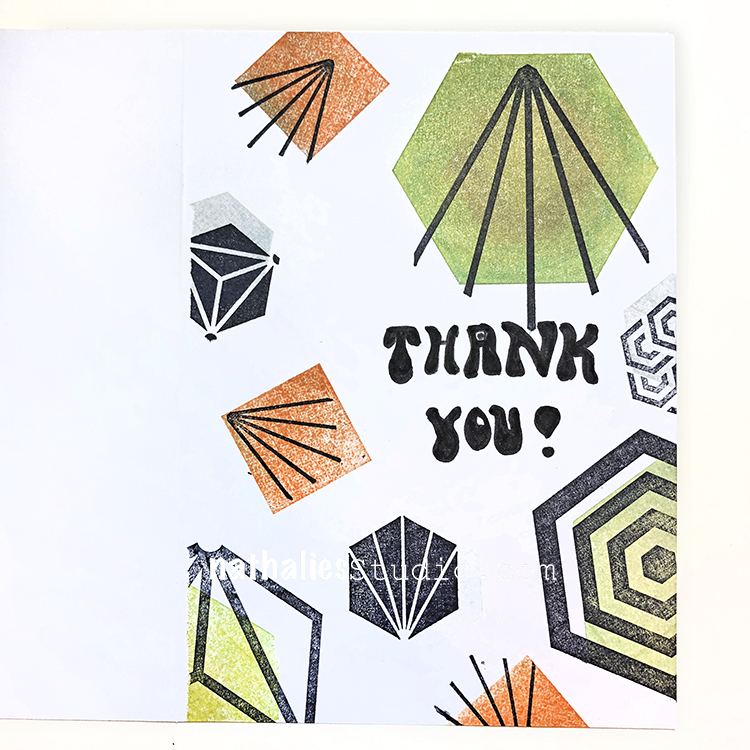 Tune in tomorrow on Instagram for the next prompt and I hope you share what you are working on using #docchallenge
Here are some of the supplies that I used in these prompts: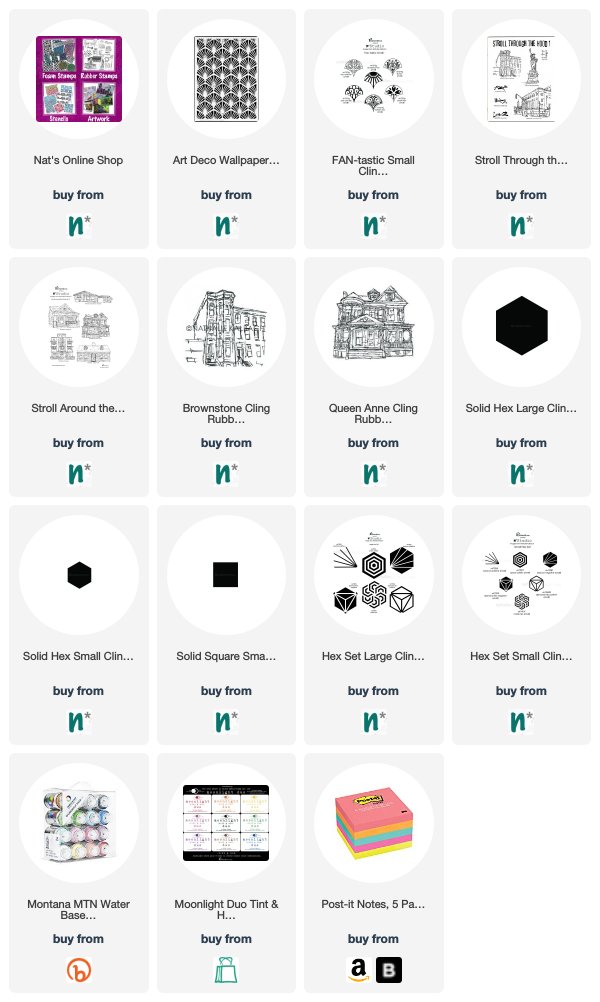 Here is the prompt list so you can play along too! Follow the daily prompts on Instagram and tag your creations with #docchallenge