Although it was my own decision I am a bit sad to say good bye to the Prima Education Team. I have been with Prima since 2007 and had a fun time teaching Prima Workshops, creating CHA Projects, CHA Demos and other stuff. Seven years is a long time though and I feel it is time for a change – but today I would love to look back and show some of my favorite projects and workshops throughout those years with Prima.
Probably my all time favorite Prima Workshop I taught because it has so much personal meaning to me, is my Altered Book Class – I taught it throughout 2013.
This Canvas Workshop is another favorite of mine and I have taught it last year and will teach it again next month in Malaysia.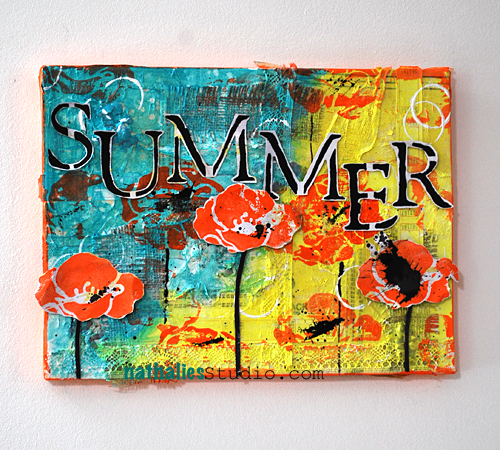 I loved this online Prima Class I did with Donna Downey in 2012 called "A Spoonful of Texture" – it is about texture – and it has a spoon on the cover…so what is not to love about it- LOL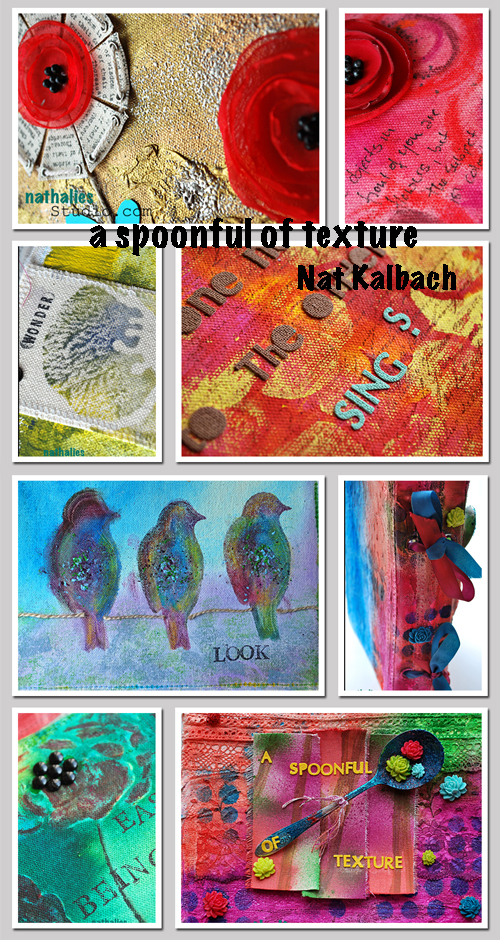 I did have a lot of fun creating this little Sardine Tin for CHA2012
This card I made in 2009 and which was part of a blog tutorial for Prima, is still one of my favorite cards- as you can see I have always had a heart for funky bold colors ;)
This layout which I created in 2008 showed my love for texture and gesso already :) – funny when I look at all those projects I realize that my style was always evident
This Family Getaway Canvas which I taught in 2007/2008 was a big hit- and I still have it hanging on my studio wall
this is another layout from 2008 which was published in Somerset Memories- Loved painting on the paper – gosh I loved the bright Prima Papers so much :)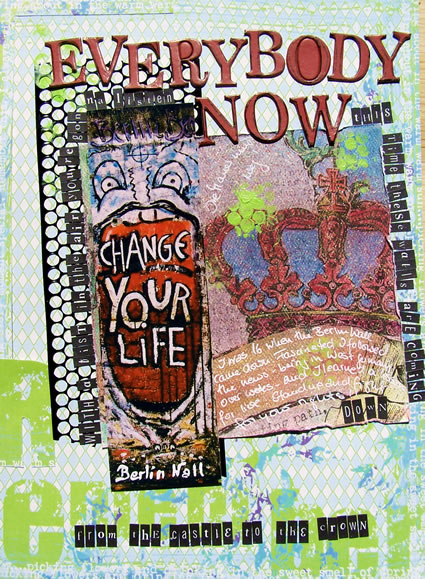 And this mini album class " A Wonderful World" was also special for me because I taught it in NYC and that was in 2009 – the first time I taught a workshop in the U.S. – who would have thought I would ever live here- LOL.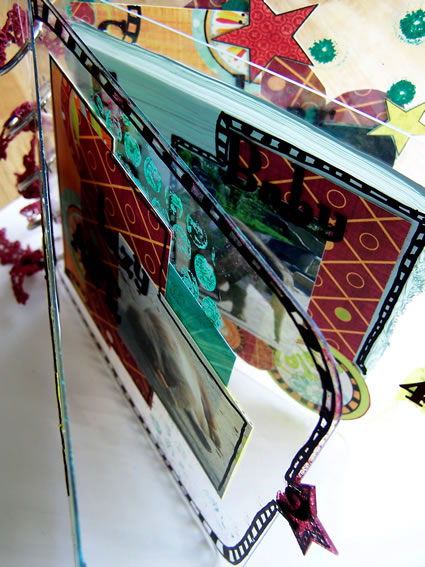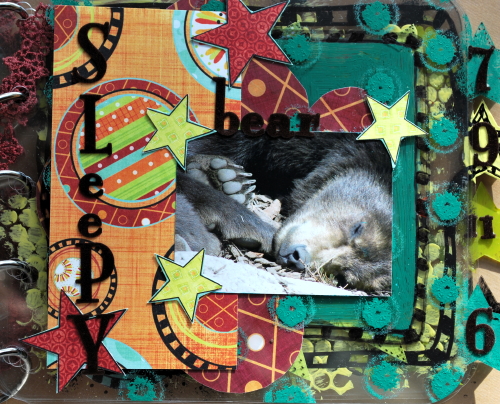 Thank you Prima for having me for such a long time and actually believing in my skills as a teacher in the first place back in 2007 when I probably barely knew what I was doing in Europe ;) . Thank you also for inspiring me with your amazing products all those years to create projects and workshops which are still dear to my heart and meaningful to me. Thank you also to all my wonderful Education Team Colleagues- I have had a wonderful time whenever I saw you and spent time with you! A special thank you to Sharon, Cari and Denny – you three have been throughout all those years a wonderful support and I am happy to have been working with you guys!
Wishing you all a wonderful and prima ;) day
huge hugs
Nat