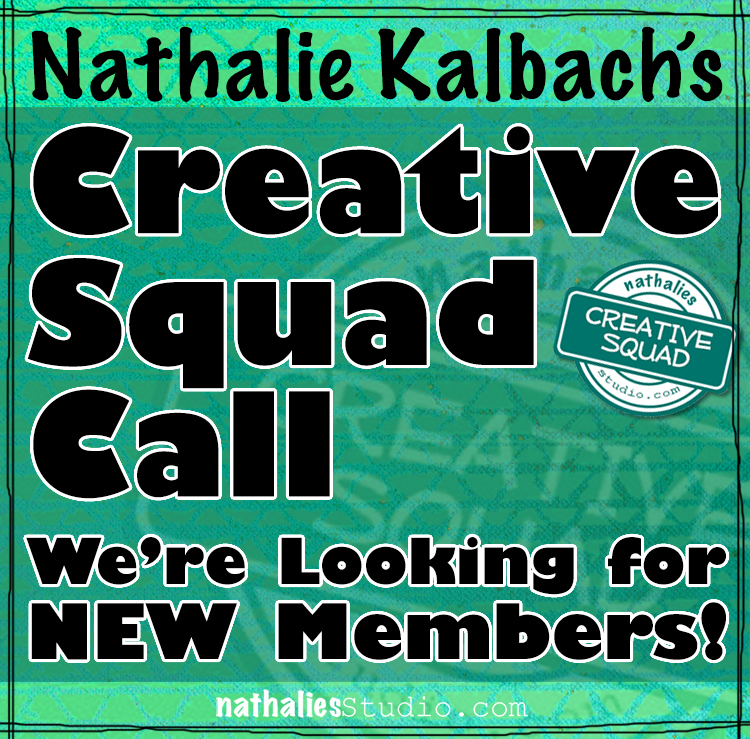 Creative Squad Call!
Are you a Mixed Media Artist, Scrapbooker or Card Maker with a unique style and a passion for creativity?
Do you love to use stamps and stencils in your work and love to try new techniques and media?
Do you love to share your projects on social media and engage with other artists?
If the answer is yes, yes, yes, we are looking to fill some spots on our n*Studio Creative Squad and would love to hear from you! Here is what we need from you:
1. Full name, email address, links to social media sites/blog/website where we can see your work
2. A couple sentence bio or description of your work
3. 4-5 low res images of your work that best represent your style
Email your submission to nat(at)nathaliesstudio.com with "Creative Squad Submission" as the subject.
Enter by August 11, 2017  :)
As a Creative Squad member for Nathalie's Studio you will serve a 6-month term beginning 10/1/2017. As part of the Creative Squad, you will receive a variety of Nathalie's Studio products. You will create one project per month, using specified products or groups of products and inspired by a monthly theme. You will be featured once a month on the nStudio blog, Facebook page, and Instagram, and you will be part of an amazing team of artists with a legacy of awesomeness!
Apply today!