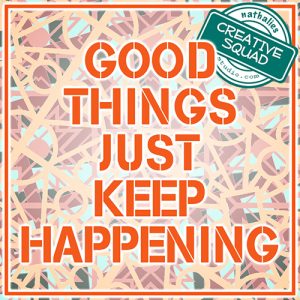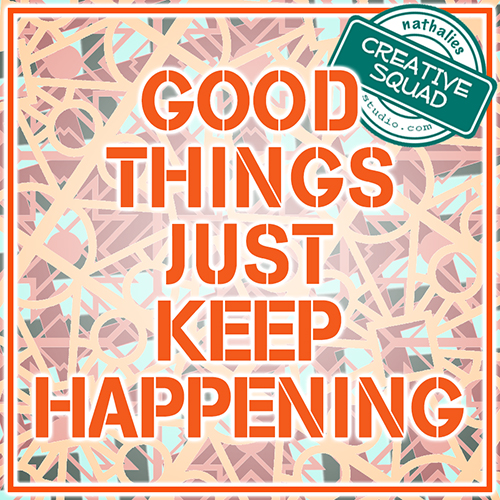 Today, Michelle Rydell from my Creative Squad is sharing a stunning art journal spread using this month's theme: "Good Things Just Keep Happening." I invite you to join me and my Creative Squad this November, in the spirit of the Thanksgiving holiday in the US, to remind ourselves to be thankful for even the smallest things. Every once in a while it feels nice to slow down and recognize the good stuff that's all around us. What Good Thing happened to you today?
---
One thing I can always count on to make me feel happy is nature. My hubby Michael and I went to Colorado's Rocky Mountain National Park in October. The mountains are gorgeous that time of year, and the Elk are in their rut (mating season), so you can see them out and about in large numbers; and hear the bulls bugling. We've fallen so in love with the elk and the mountains, that we've made this trip three times.
For my page, I decided to use just one stencil – Buenos Aires – and experiment with different ways to use it. And, I decided to make the page as a tribute to the beautiful, beloved elk:
Here's the way the spread looked before I started. On the left is part of a fold-out Jayhawks poster, and on the right is a magazine page that I had previously painted on…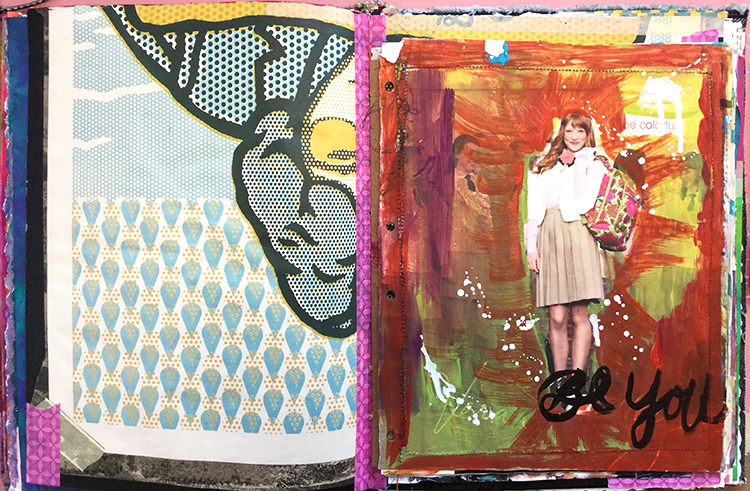 I started with a coat of yellow acrylic paint…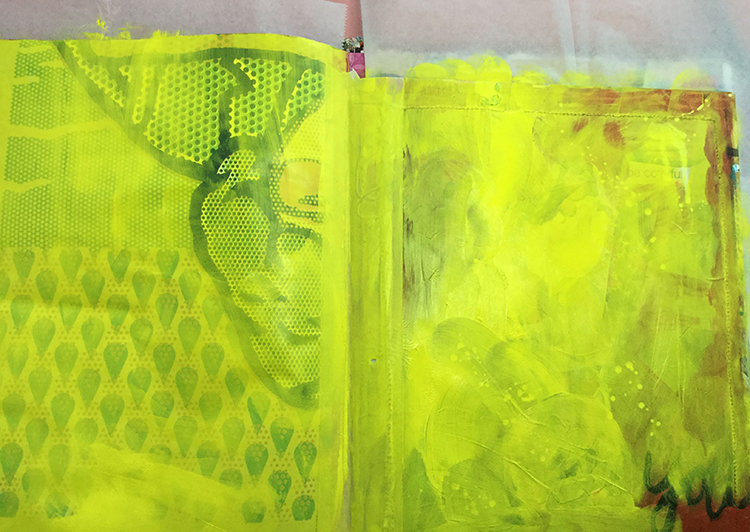 After the paint set for about a minute; I rubbed a baby wipe thru the stencil on the right side of the page; and then sprayed some mist through the stencil on the left side to balance out the colors…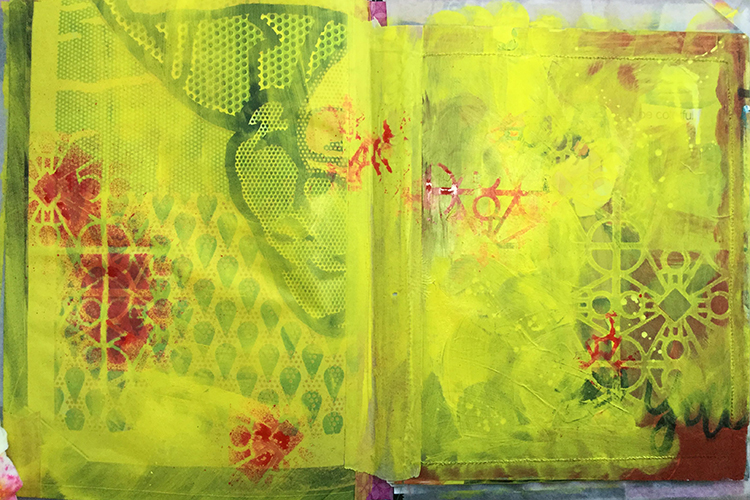 Then I did some all-over stenciling with acrylic paint in orange and pink, and let that dry completely…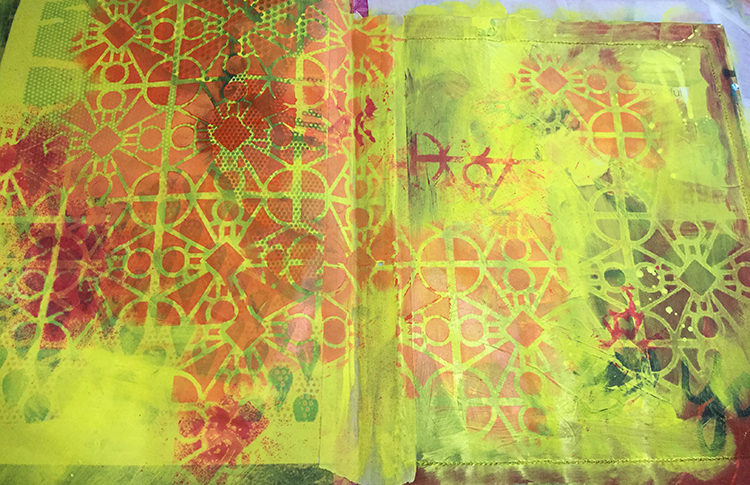 After that I put a coat of turquoise over the whole thing; let it sit for a minute; and then rubbed a baby wipe through the stencil again; only this time I just used one little part of the design, to create circles to let the warm colors show through…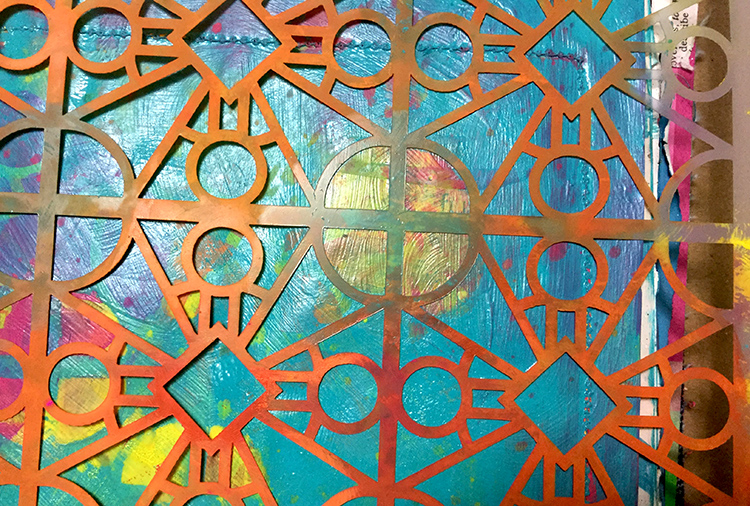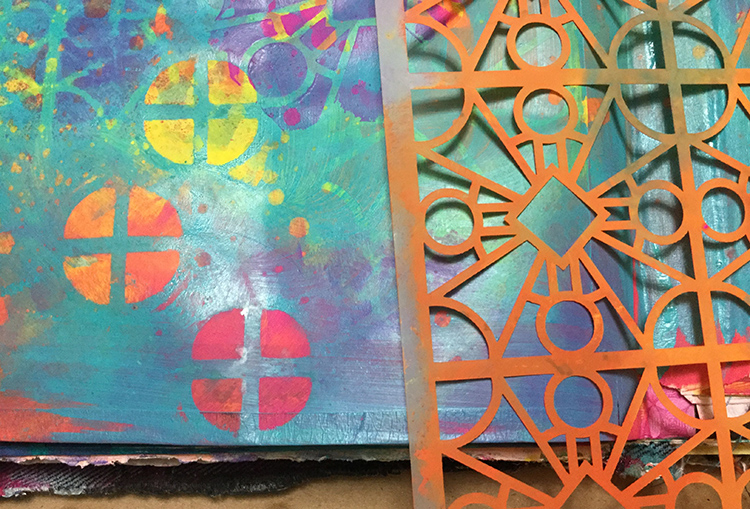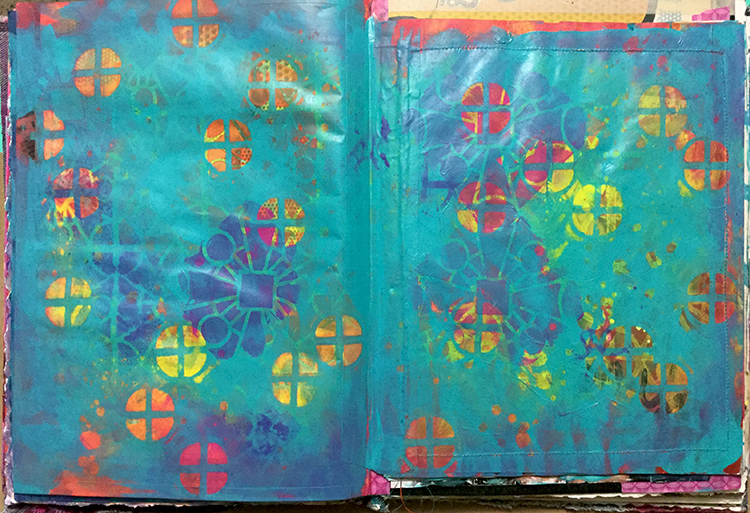 A little doodling with a white paint pen here and there…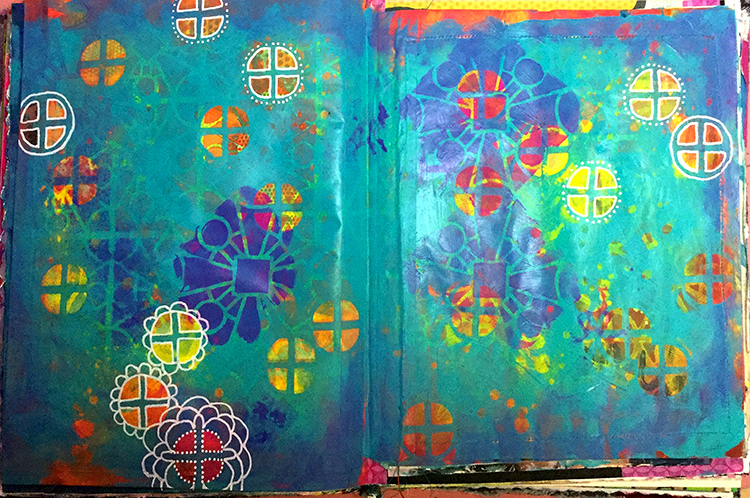 I printed out a pic that I took of one of the elk, sized to fit the page; and then got another idea…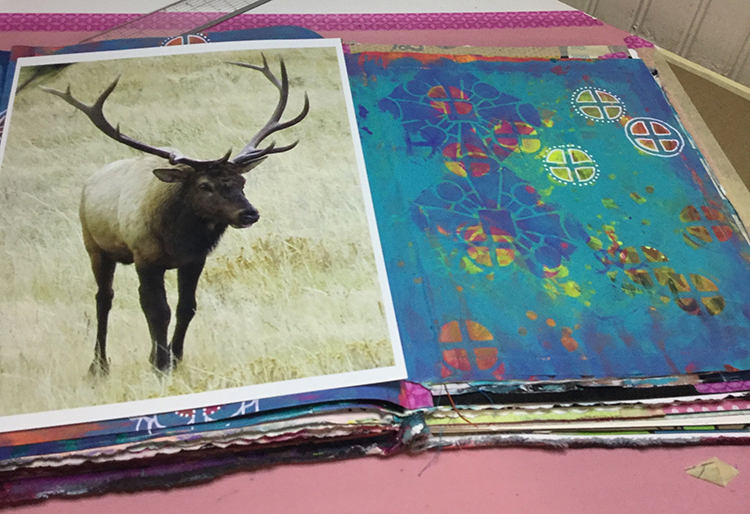 I wanted to represent a harvest moon behind the elk; so I took a large circle I had previously cut out of a sheet of cardstock; and used it to make a large red backdrop for the moon…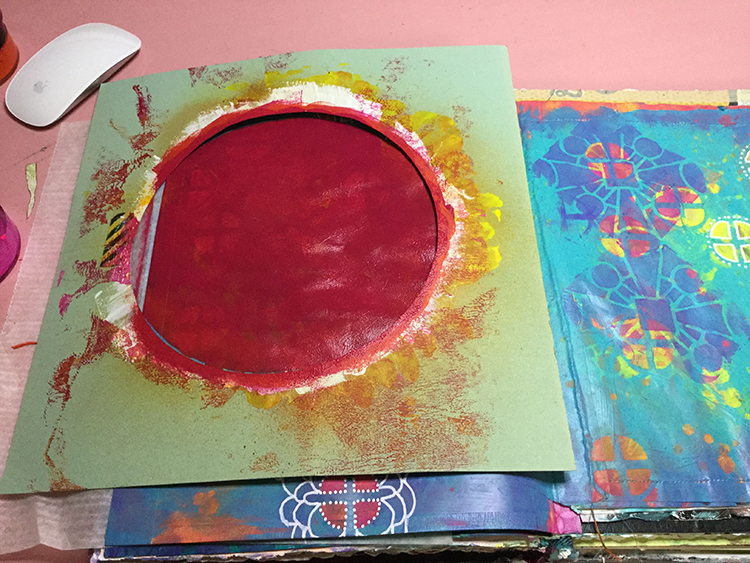 Then used the Buenos Aires stencil to add an orange and pink pattern…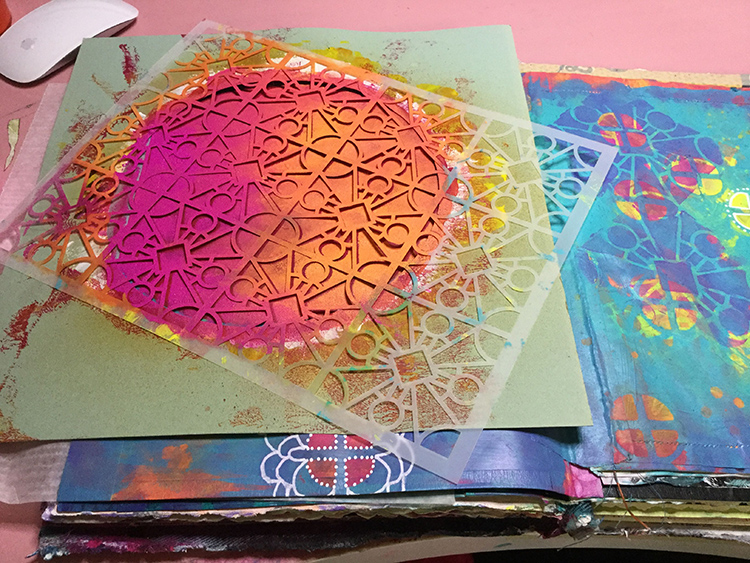 I fussy-cut the elk, pasted him onto the page, added a mound for him to stand on; and finished the page with a quote that sums up my feelings about nature. Here's my finished page…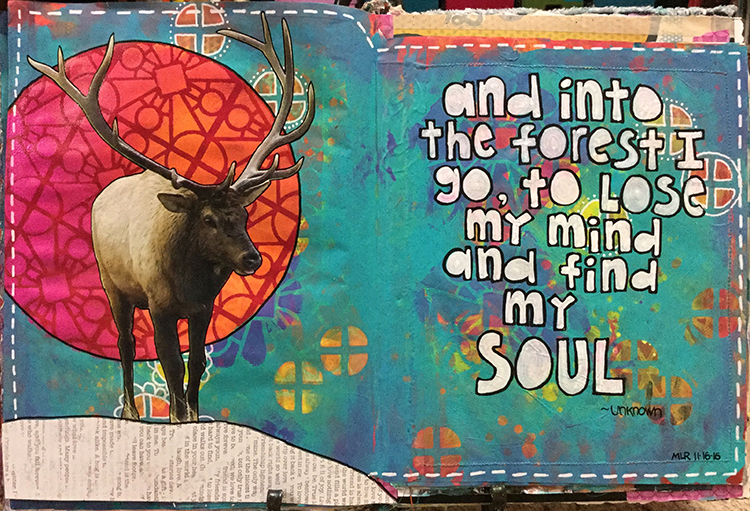 ---
What a glorious, beautiful page!  And I love how Michelle used my Buenos Aires stencil in so many different ways to create different effects in the layers of background.  In addition to a photo printout, card stock, and some glue, here are the supplies Michelle used to create her page – some links are affiliate links:



Play along with us! I love to see how you interpret our monthly themes. Email me how you used my stencils and stamps with the theme and email me an image – I would love to share your projects in my "n*Spiration From Around the Globe".