My dear friend Tania Ahmed has a new podcast out there called The Craftermath and I was honored to be a guest on Episode 2 the other day. Along with Marsha Valk, Birgit Koopsen, Riikka Kovasin, I joined Tania Ahmed to discuss the topic "Inspiration vs Imitation." Check it out HERE.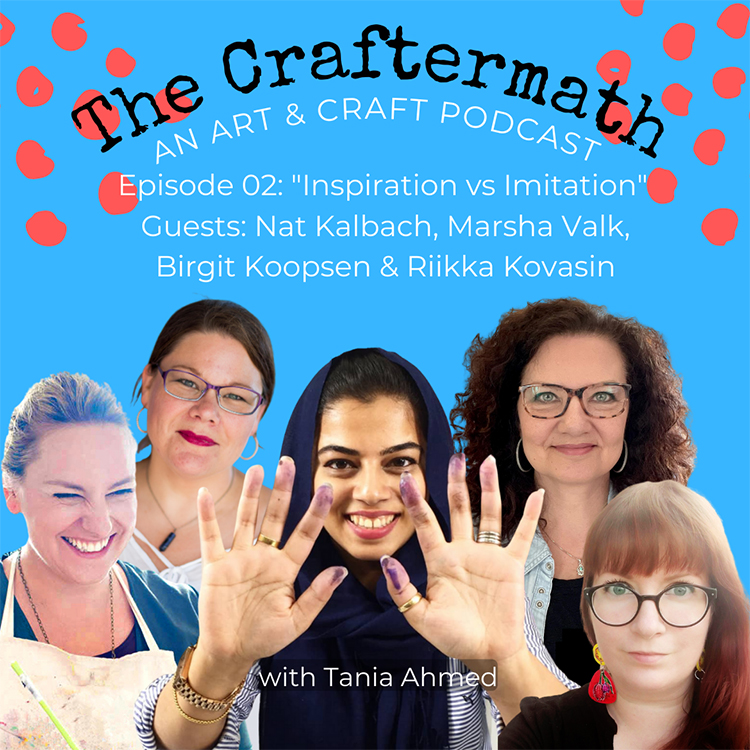 Here is what Tania's wonderful podcast series is all about:
"Are you a crafter and artist that loves to hear what makes other creatives tick? Do you want to learn ways to boost your creativity? Like to learn insider tips on taking your creative practice to the next level? Then this is the podcast for you!
My name is Tania Ahmed and welcome to The Craftermath, a podcast about creativity, art and craft – which is basically my excuse to talk about the things I love with the people I admire!
…This is the podcast that I wish was around 10 years ago when I was starting out and didn't have a clue on where to start in the art and craft industry. I had so many questions and this podcast is my way of sharing my insights, and experiences with you!"
I hope you tune in – I loved chatting with them on a topic so near and dear to all of us and I can't wait to listen to what Tania has cooked up for the next episodes :)