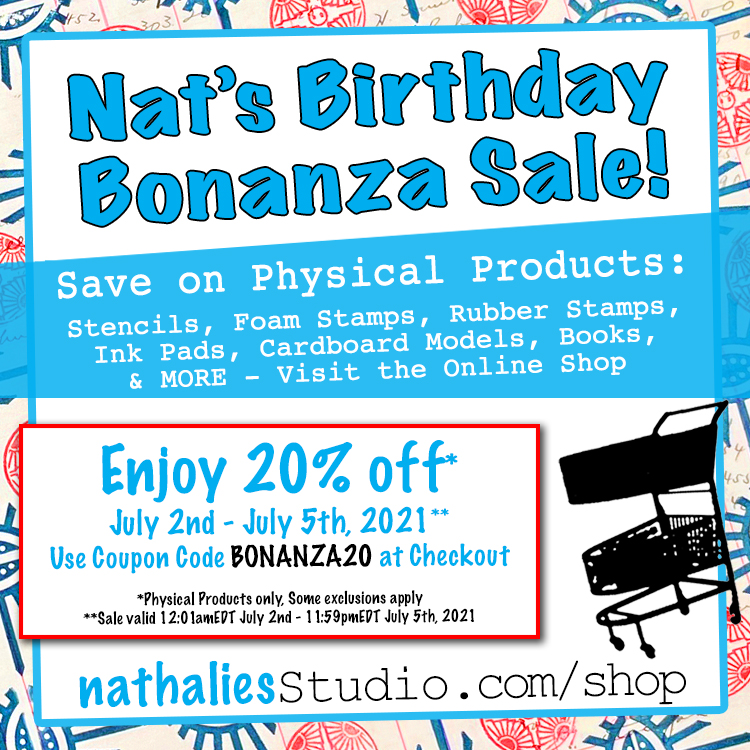 Guess who has a birthday coming up… Yours Truly! I'd like you to all come for a celebration – my Birthday Bonanza Sale in my online shop :) It's kind of a tradition at this point, and a pretty nice one I think. Here is the deal:
You can save 20% off physical goods (stamps, stencils, books, Moonlight Duo ink pads, Boundless Brooklyn cardboard models, and lots more) from now through 11:59pm EDT July 5th, 2021. Just use the coupon code BONANZA20 when you check out and qualifying purchases will be on sale for you. Easy as birthday pie!
What's on sale? How about some of my Stencils like Flower Maze or Art Deco Empire?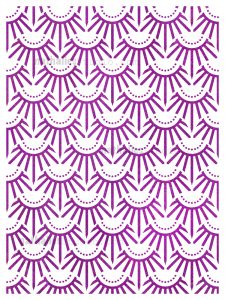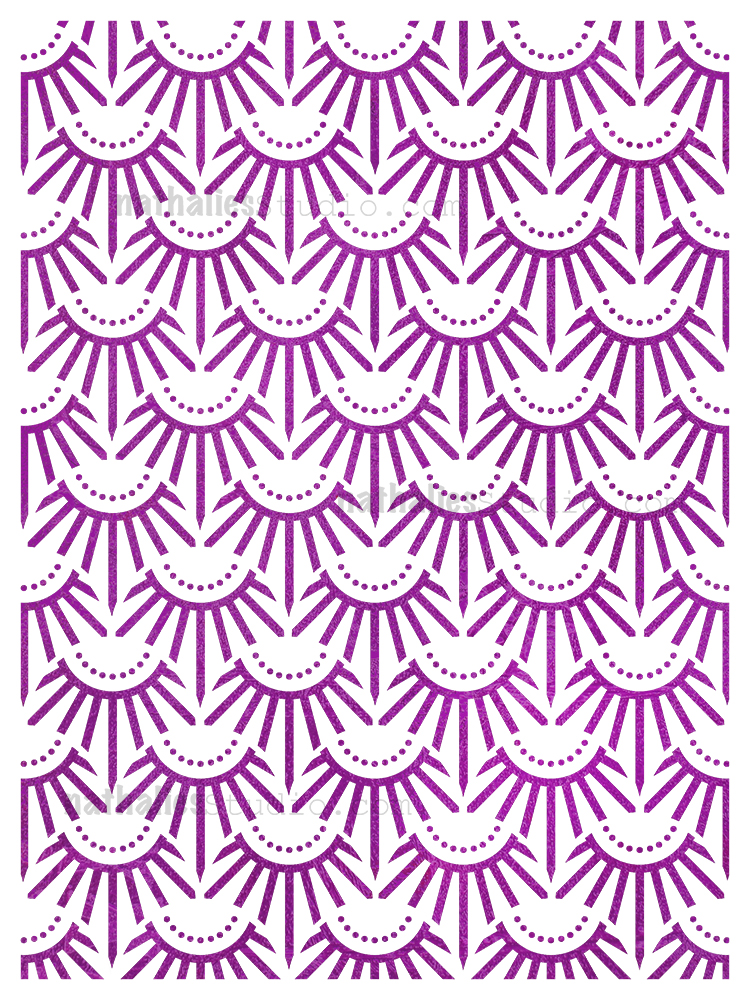 Popular Foam Stamps like the limited edition Love Story and Triple Play are also included in the sale: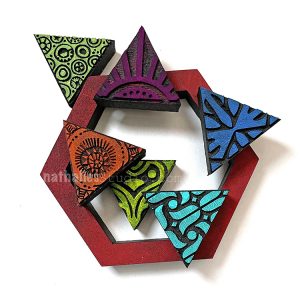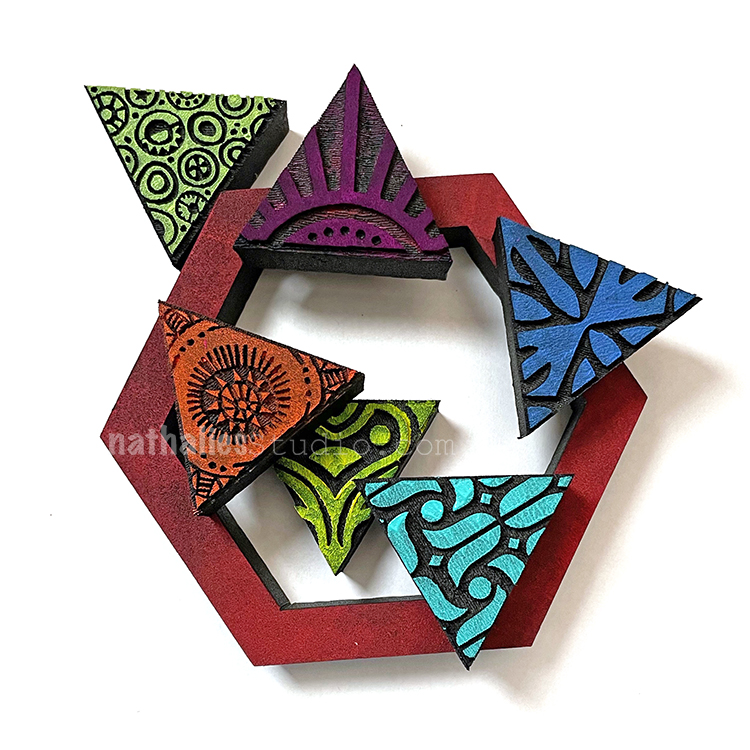 Maybe you're a Rubber Stamp fan? Check out Cardboard and Hex Set Large: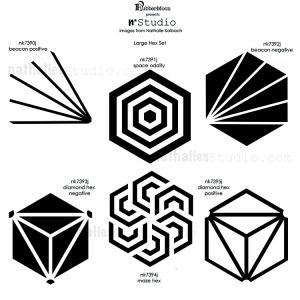 Or poke around my favorites like the Billboard Model or Moonlight White ink pad: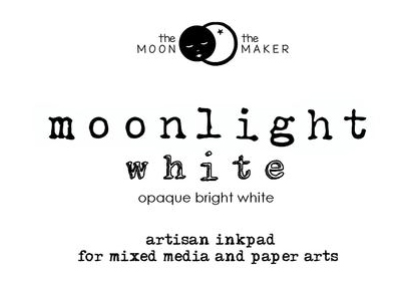 There are lots of items to choose from, so I hope you visit the online shop HERE and take a look around. The sale ends July 5th and is valid while supplies last!!! Enjoy!