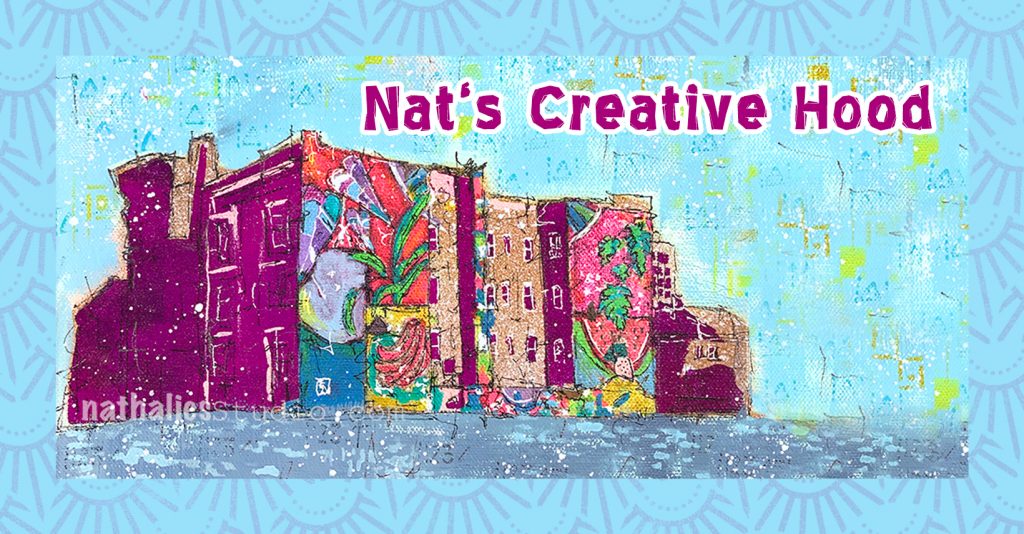 Are you looking for an online community to be a part of? In my recent survey, many of you said YES so I decided to put together a little FB group called Nat's Creative Hood. Join our community and discover a friendly and engaging place to call home :)
What's going on in Nat's Creative Hood? This group, moderated by me, is all about community, connection, inspiration, and creativity. First and foremost it is a place where you can post and share YOUR work using my products, inspired by my artwork, or produced in my workshops. It is a spot where you can ask questions and chime in to good conversation relating to Nathalie's Studio related work, techniques, and discussion.
On occasion I will post tips and tricks, fun art related stuff to get you laughing and thinking, and every Friday you'll find a Fill-In-Friday post where you can fill in the blanks with your own words, ideas, and experiences.
Join Nat's Creative Hood and enjoy an engaging place where you can share your artistic joy with a whole bunch of interesting and creative new friends!