I've "Creatively JumpStarted" things around here! I am so excited :)
I wanted to redo the look and the accessibility for my website for a long time and we have been working on this for two years. I hope you will love it as much as I do.  We've completely redesigned nathaliesstudio.com to make your experience even better. In addition to improving my online workshops, like Creative JumpStart, we've made it even easier to learn, find inspiration, and to shop for your favorite n*Studio products on my website.
Celebrate
 the launch of my NEW Website and
Enjoy 20% Off
in the 
Online Store
and
Online Workshops
from October 27 – November 6, 2016!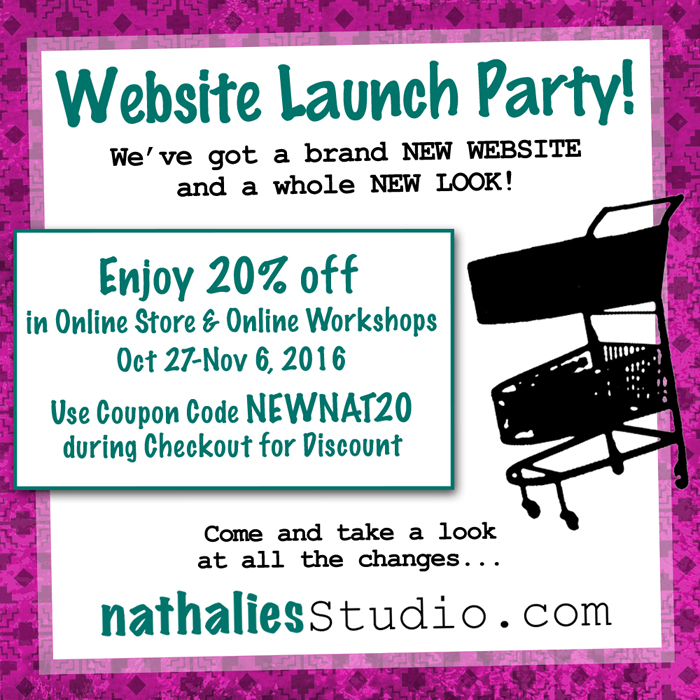 Cruise around a little bit and let me know what you think. Thank you for your support!