Welcome to the PaperHaus Magazine Summer Delight Blog Hop!I am thrilled to be part of the new PaperHaus Issue as a featured Mixed Media Artist. Here is a sneak of one of my projects called "I Got Glasses" I created for the issue.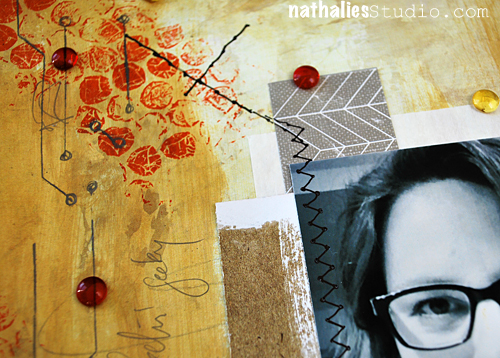 PaperHaus is celebrating the release of the Summer Issue of PaperHaus Magazine ! There is SO much inspiration, techniques, projects, and exclusive artist interviews inside! Not only that but it's an issue filled with amazing Mixed Media projects from people from all over the world! Below is the link to the summer issue, simply click on the cover to go there .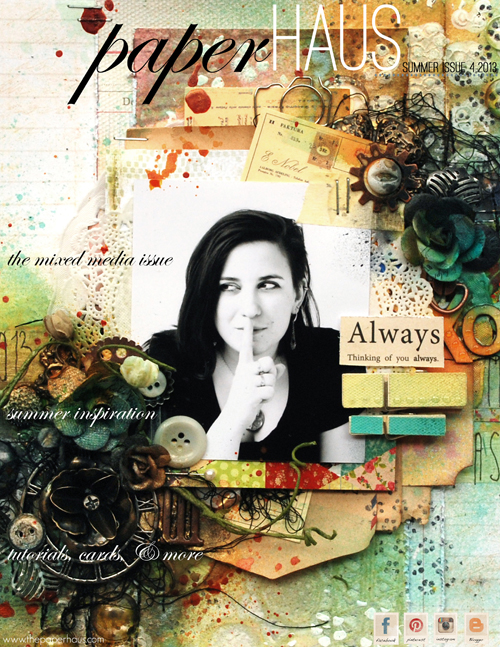 And there is some more inspiration too! hop on over to the blogs listed below for more creative sparks, RAKs and giveaways. The PaperHaus  Summer Delight event is all about fun summer days filled with scrapbooking and crafting! Every day on the PaperHaus Blog (www.thepaperhaus.com) there will be amazing inspiration and tutorials so be sure to stop on by everyday in June!
thanks for your visit and have a wonderful and creative day :)
Huge hugs
Nat