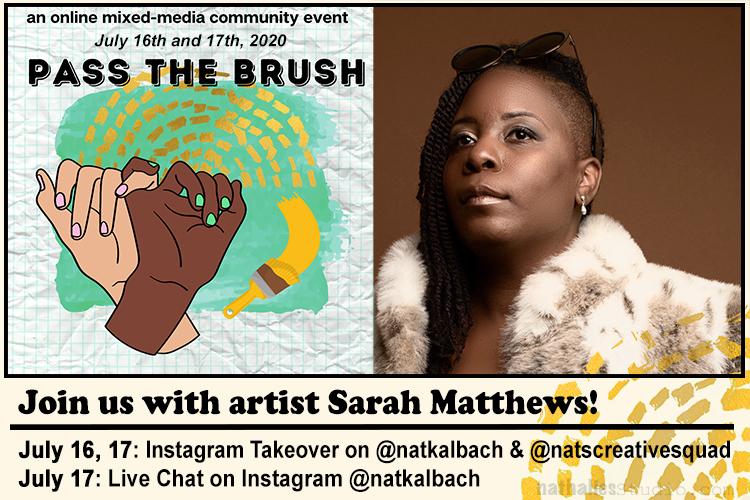 I hope you tune into my Instagram today and tomorrow for a takeover from the super talented printmaker, book artist, and artfoamies designer Sarah Matthews!
Then tomorrow at 12noon EST Sarah and I are having a live chat on Instagram. 
All this is part of the "Pass the Brush" event! "Pass the Brush" is the artistic community's version of "Share the Mic." and our goal is to show solidarity within the mixed media community and to amplify black mixed media artists so their voices can be heard and art can be seen in a broader audience.